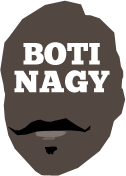 ---
Advertising opportunities available.
Please contact me.
---
FLASHBACK 79: WNBL is coming
Tweet
*FLASHBACKS, my irregular "lucky dip" where I just reach into my drawers of old Australian basketball stuff and transcribe or post whatever I find for you.*
THE WNBL season is looming, so this week, felt it time to take a look back into the league's more recent past.
Sadly, because the AFL hadn't invented women's sport yet, not as many pics exist of the WNBL in its formative years so had so slip in a few older Opals shots.
At least recognition for women's sport has improved since the 80s, right? Right?
Hello?
Anyone? Anyone? Bueller?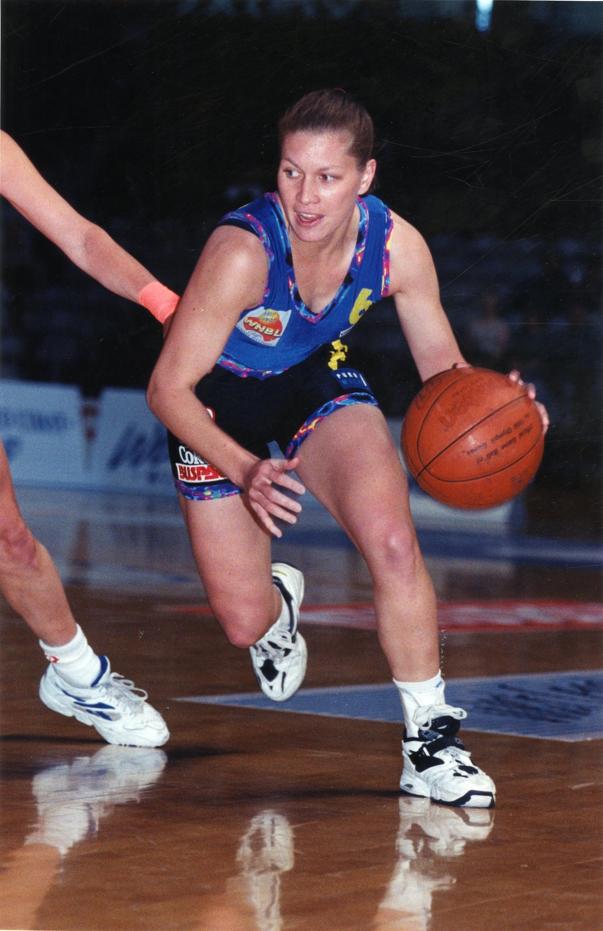 QUEEN KINGI: Jae Kingi spots the opening.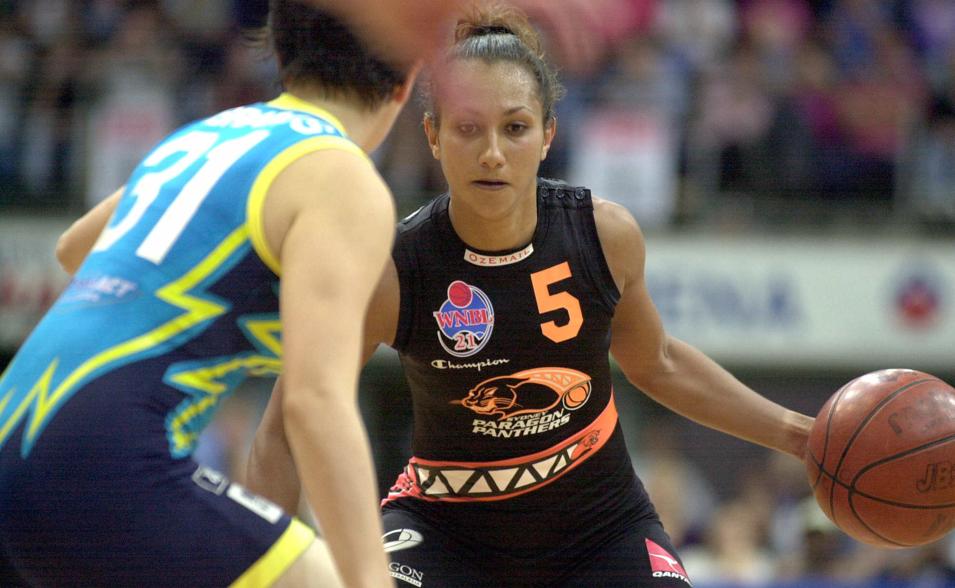 BURGEONING MOVE: Annie LaFleur thinks Jae (above) had the right idea.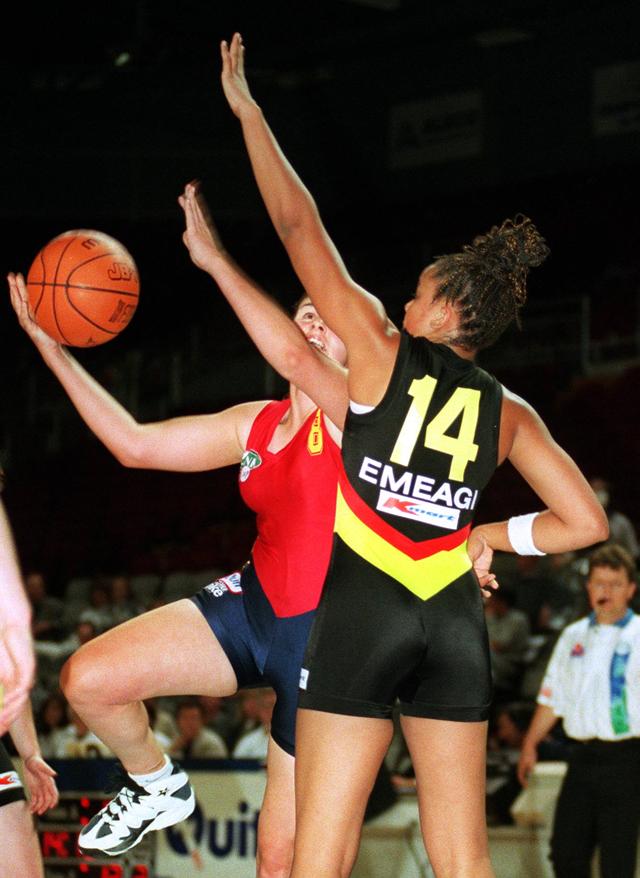 TRY IT AGAIN, SAM: Chika Emeagi tries to block Sam Woosnam's hook shot.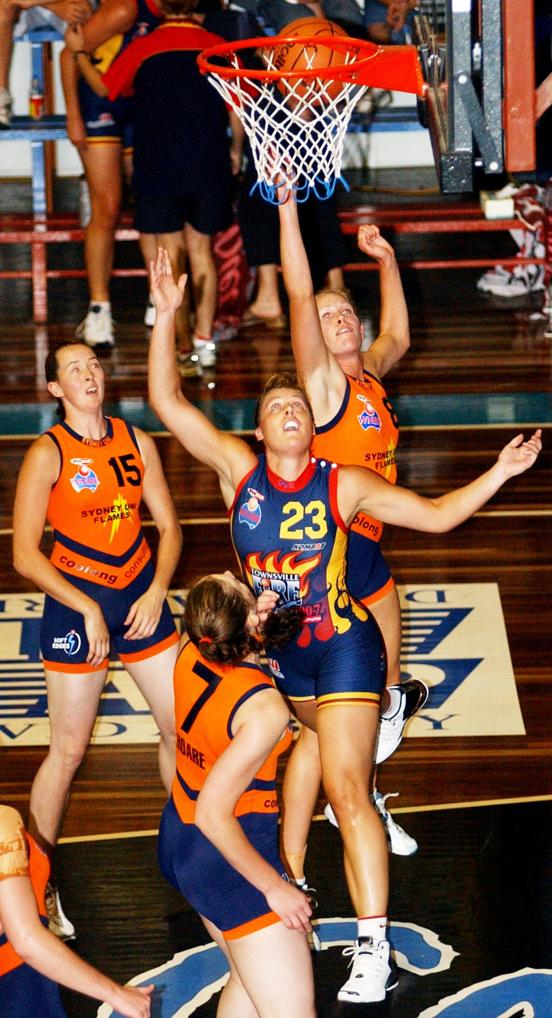 FIRE WARDENS: Townsville's Gina Stevens, surrounded by Sydney defenders.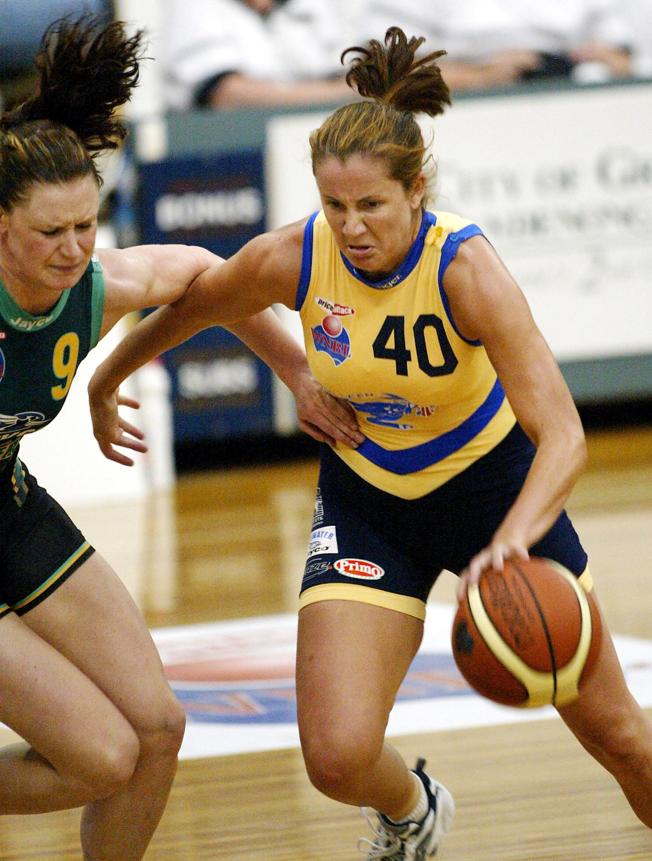 ON THE GO: Katrina Hibbert puts the after-burners on Emily McInerney.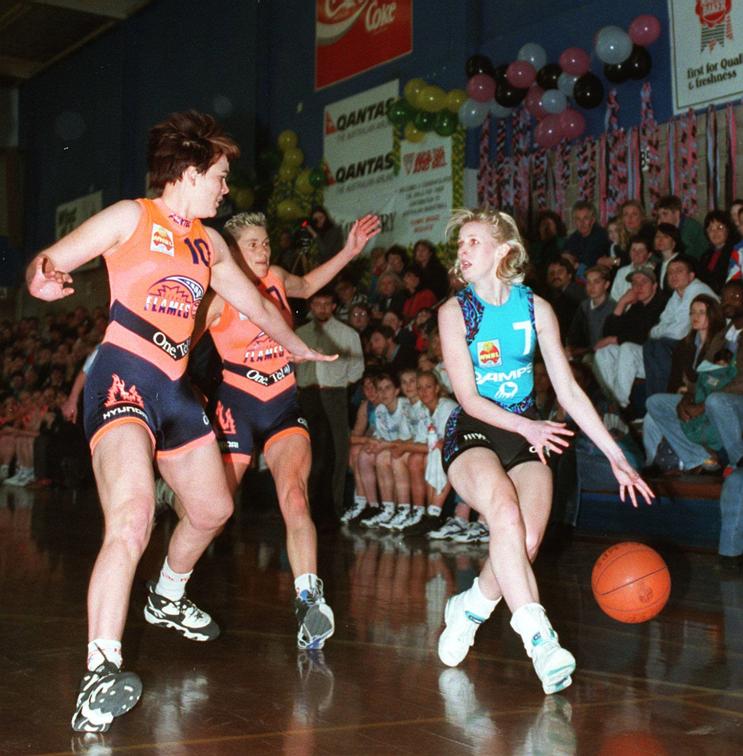 FISH CAUGHT: Hobart's Alison Fish challenged by Sydney duo Kara Ward and Michele Timms.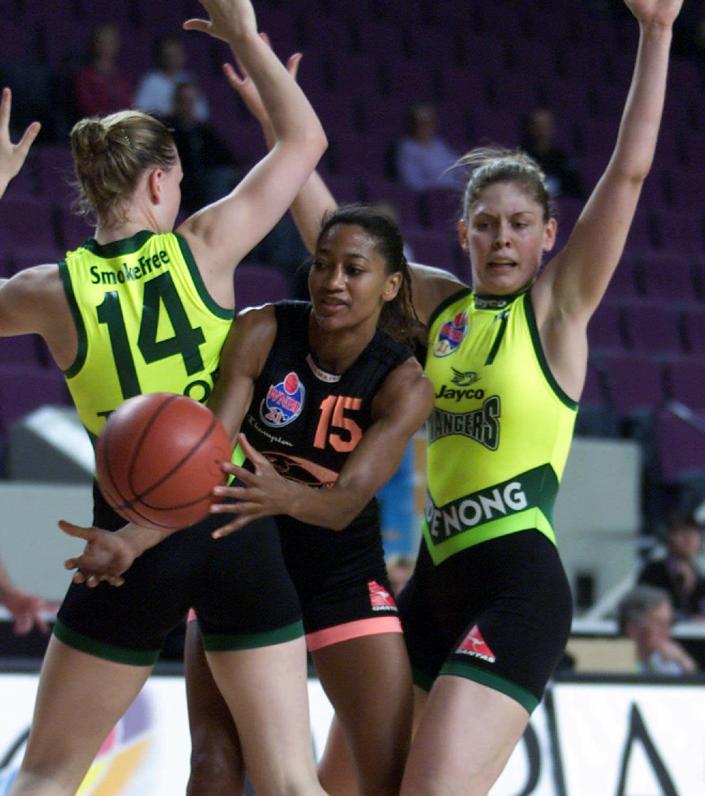 DANDY MOVE: Rhonda Corkeron escapes this Ranger sandwich.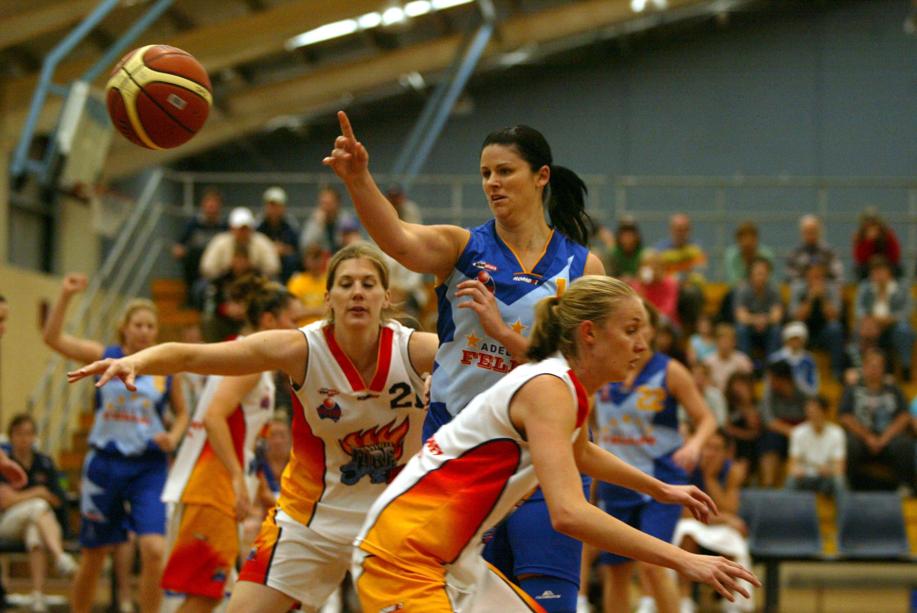 IT'S OVER THERE: Sam Woosnam would like Lauren King to know where the ball's gone.
HALL OF FAMER: Our first female FIBA basketballer, Michele Timms.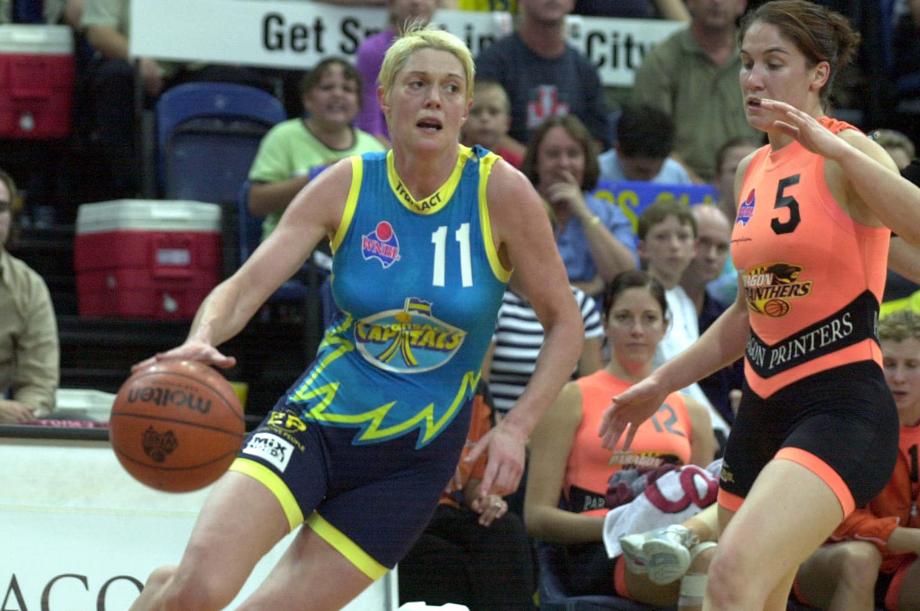 CAPITAL SHOW: Canberra's Shelley Sandie attacks Sydney's Narelle Lindsay.
SAM'S ENCHANTED EVENING: Sam Tomlinson firing in her Melbourne Tiger days.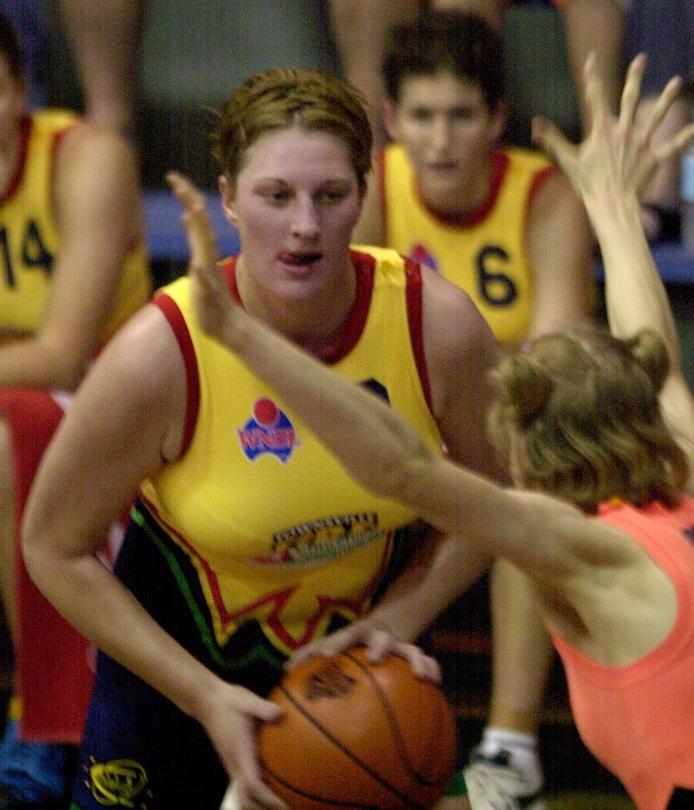 BATGIRL, VERSION ONE: A young Suzy Batkovic considers a way past Alison O'Dwyer.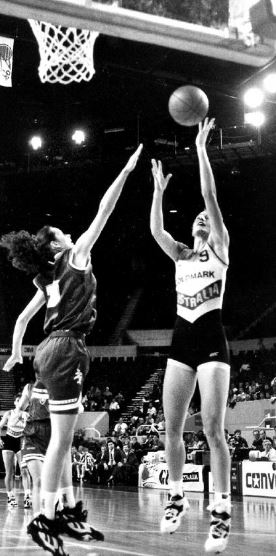 INFALLIBLE: Trish Fallon scores for the Opals.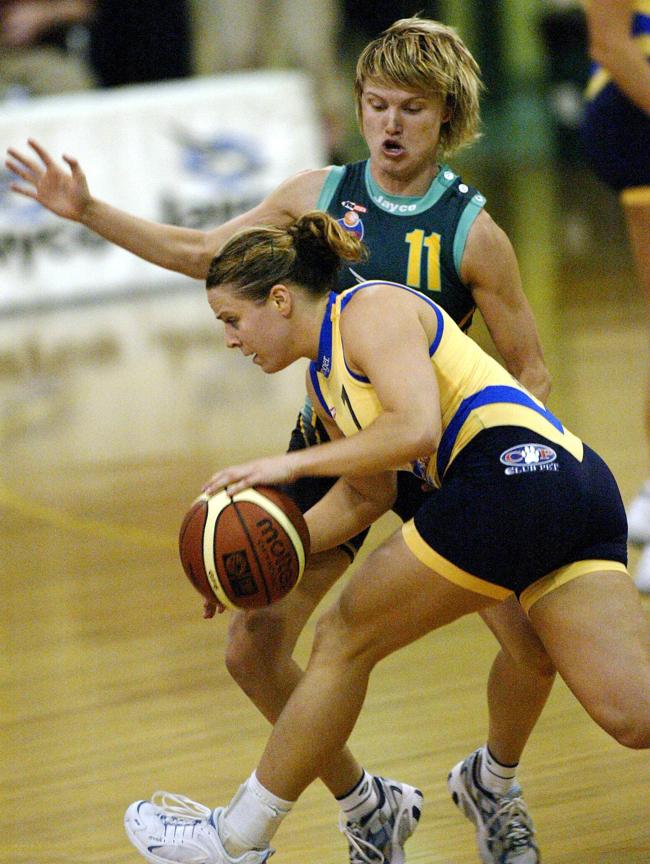 RANGY RANGER: Jess Bibby applies the defensive pressure.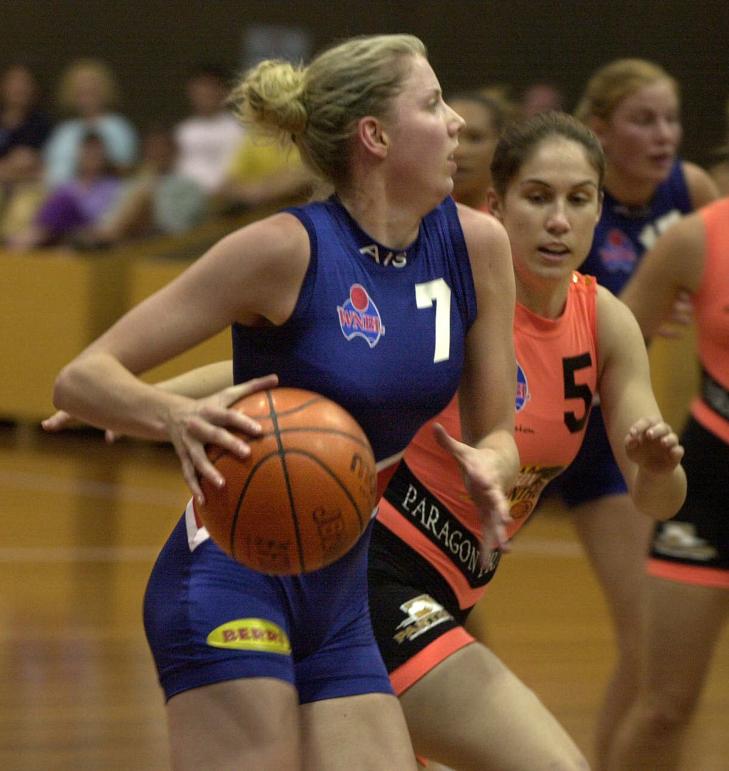 WIIILLLSSSOOONNN!!! AIS's Carly Wilson drives on Sydney Panther Narelle Lindsay.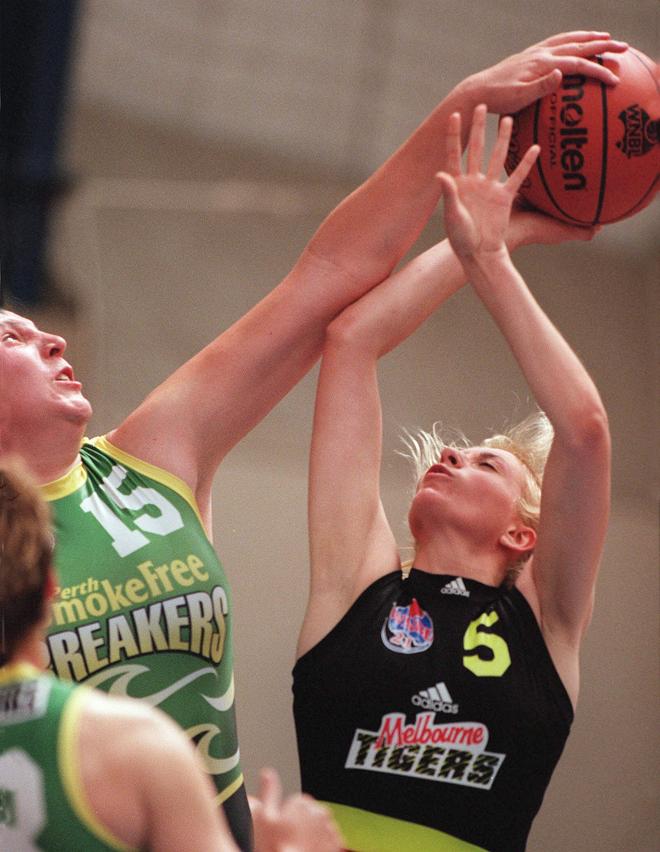 BREAKERS BLOCKER: Maryanne Briggs blocks Melbourne's Anthea Tona.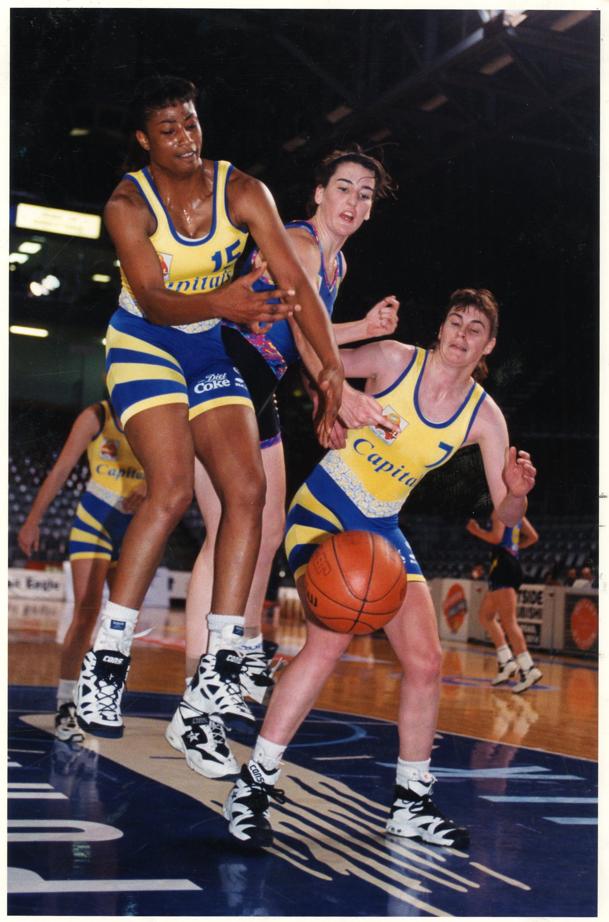 CAP GUNS: Canberra's Latonya McGhee and Jodie Murphy with a Carla Boyd sandwich.
RETURNING HOME: Sydney Panther Belinda Snell fires against Canberra.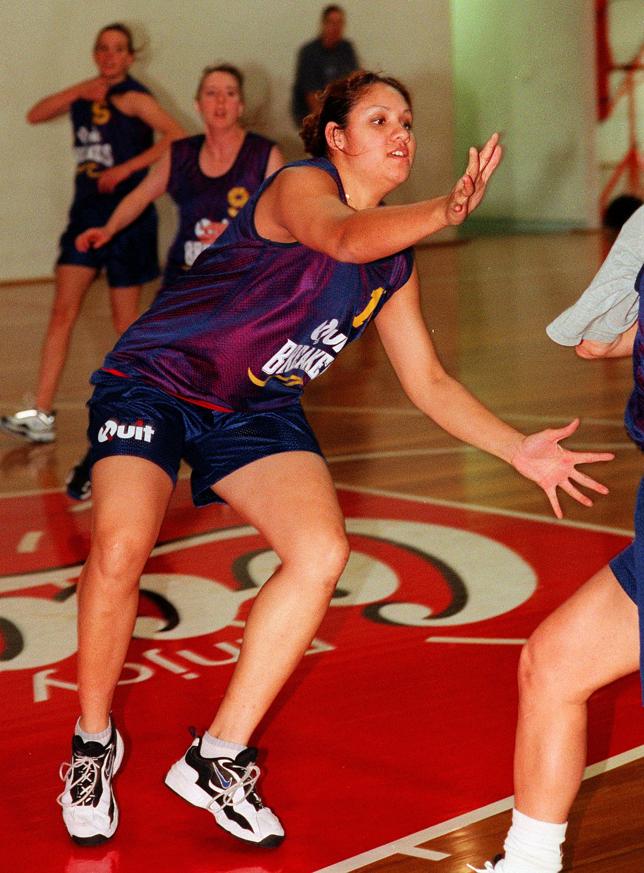 NO PERTH LINKS: Rohanee Cox in her Breakers days.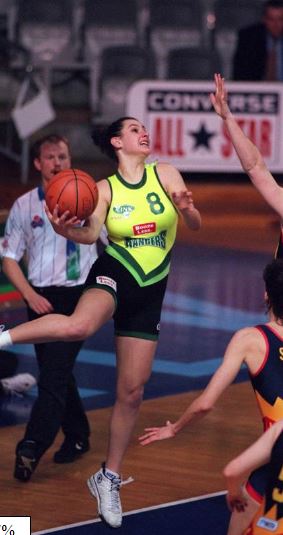 AIRBORNE: Rebecca Brincat in full flight.