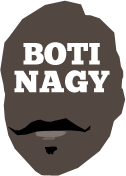 ---
Advertising opportunities available.
Please contact me.
---
FLASHBACK 81: July 23, 1970
Tweet
*FLASHBACKS, my irregular "lucky dip" where I just reach into my drawers of old Australian basketball stuff and transcribe or post whatever I find for you.
IN South Australia during the 1960s and into the 1970s, the Premier League (or District games as they then were called) were accompanied each night by a free program at the door, the "yellow sheet". I've revisited a few now in this section so here's another trip down that memory lane.
This one is from July 23, 1970. Some of the stuff on Page 2 makes fun reading, even for those outside South Australia. Or Bill Cosby fans. Just 46 years ago, yet such a different world...