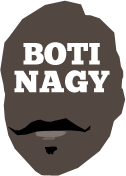 ---
Advertising opportunities available.
Please contact me.
---
FLASHBACK 99: All Stars that never were!
Tweet
*FLASHBACKS, my irregular "lucky dip" where I just reach into my drawers of old Australian basketball stuff and transcribe or post whatever I find for you.*
FOR years, management of the NBL at that time denied an All Star Game was staged in Adelaide in 1982.
Not quite sure why, but the NBL wanted to sell its "historic, grand, first-ever" All Star Game, between stars representing the "North" and the "South" in Melbourne in 1988 as its official start to such gala games.
But that always was a furffy (furphy?).
Long ago we unearthed the actual TV replay of the NBL's original 1982 All Star match from Apollo Stadium which included some of the game's greats of that initial era in league history.
Coaching the East was Nunawading's Barry Barnes, with players such as Larry Sengstock, Gordon McLeod, Chuck Harmison and the late, great, Reg Biddings pacing his team.
The West naturally was coached by West Adelaide's late, great Ken Richardson who had at his disposal players such as Phil Smyth, Bennie Lewis and a couple of Hall of Famers named Al Green, Leroy Loggins and James Crawford.
Eddie Crouch and Geoff Weeks reffed this fun contest and here is the night's game program, hopefully sufficiently readable for you to reminisce. And tomorrow, we'll revisit a great day in our women's basketball past history.
But for now, here is the game program from the night which, apparently, never happened...