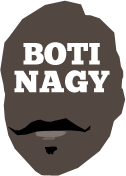 ---
Advertising opportunities available.
Please contact me.
---
Free Throw applications now open
Tweet
SOUTH Australia's basketball charity The Free Throw Foundation has released another round of funding for the state's basketball community through its "Assist Program."
"The 'Assist Program' is the core purpose of our existence," FTF chairman David Spear said today.
"It's the reason we do what we do and to continue to have funds available for distribution is a great achievement in itself.
"The funds are a direct result of our events and fundraising activities so far, our wonderful sponsors, with funds going directly back into the basketball community.
"As always, we follow a strict process of good corporate governance as we review all of our applicants.
"It is a difficult and time-consuming process but we have to be diligent to ensure we get the right outcomes."
The Free Throw Foundation was created to help break down the barriers to participation and enable the youth of South Australia to participate in the sport of basketball.
Application now can be lodged directly from the website www.freethrowfoundation.com.au and will be distributed by Basketball SA to the stakeholders throughout South Australia.
Applications close in three weeks on Friday, August 24.