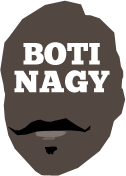 ---
Advertising opportunities available.
Please contact me.
---
Friday pick-ups games...
Tweet
THE danger in having our NBL referees miked is on those very rare occasions when they say something that they might later wish the world at large had not heard.
Like when you say something along the lines of: "If one's got to go, they've both got to go."
Say what?
Since when has that been a rule?
But that was exactly what viewers of the NZ Breakers-Adelaide 36ers game on SkyTV and NBL.TV heard when the refereeing crew conferred to determine the consequences of the second quarter fracas in the aftermath of Mika Vukona's hard foul on an airborne Mitch Creek.
Vukona copping an unsportsmanlike was probably fair enough and once BJ Anthony remonstrated – which no 36ers fan would have been unhappy to see – he had to cop a USF as well.
When Vukona then pursued the situation further, the refs decided he deserved a second USF which, as we now all know, means an automatic ejection.
Considering there were no punches thrown or even hinted at and no real grappling of any description – seriously now, you can see worse in the sandpit at the playground – Vukona's second USF was unwarranted.
Seasoned officials would have just told the players to calm down and get on with it or, at worst, maybe slapped Vukona with a technical.
That would at least have not meant his expulsion.
But wait. That isn't what happened. No, Vukona got tossed and then, for no real reason, so too did Anthony!
"If one's got to go, they've both got to go," right?
WRONG. Unless that's a special rule in Auckland so you don't get lynched by Breakers fans which, I'd humbly submit, is unlikely.
Now most of us are on board with trying to clean up the game and cutting the refs some slack. But it can be difficult when they are so clearly wrong, over-reactive or just plain silly. Take your pick. They were all three last night.
At least refs manager Mal Cooper did what few before him have done and admitted the crew got it wrong.
Here was my early report for News Ltd today: http://www.adelaidenow.com.au/sport/basketball/bj-anthony-ejection-was-wrong-but-36ers-coach-joey-wright-may-still-have-a-please-explain-notice-from-nbl/story-fnii09ki-1226751348897

KEN Richardson's memorial was held today in Darwin but for those who could not make the trip, a chance to relive some memories of the great man and his great legacy will occur on Thursday, November 28.
Friends, teammates, players, fans and others will gather from 6.30pm onwards at the Hackney Hotel for the type of storytelling evening over a few drinks which Ken himself would most have appreciated.
Just a group of friends gathering together to spin a few yarns.
My (e)mail too is that this Sunday, the Adelaide 36ers will honor his contribution to basketball in Australia, to the NBL and to SA with a minute's silence before their match against the Sydney Kings.
Former Kings assistant coach Steve McGugan was Ken's housemate in Darwin and ultimately also his primary carer.

WHAT a great start for the Aussie connection in the NBA.
Patty Mills was terrific for San Antonio as it took out Memphis, Aron Baynes also seeing some action.
Cleveland rocked Brooklyn with Kyrie Irving prominent and even though Matthew Dellavedova didn't hit the hardwood, his NBA career still started with a win.
So too Brett Brown's as Philadelphia 76ers head coach, his Sixers scoring their first 11 field goals en route to a stunning 114-110 win over NBA champion Miami Heat.
Then Andrew Bogut's Golden State Warriors opened their season by thrashing the LA Lakers by 31 points.
OK, the Warriors got done today by the LA Clippers – who the Lakers beat on opening night … figure those results out! – but to start with wins on their respective opening nights was such a positive start.

SEE where Allen Iverson has announced his retirement.
Expecting Ben Knight, Paul Rogers and Tony Rampton to shortly follow his lead…

WEST Coast Waves star Deanna Smith is out again with injury, vowing to come back to the WNBL but you have to start to wonder.
Smith, a dual-Halls Medallist in SA with South Adelaide Panthers in 2003-04 seasons and a championship winner at many levels and in several competitions, is 33 this year.
Let's hope she does make it back. Just not at her own expense.

PERTH pair James Ennis and Trevor Gleeson are October's NBL Player and Coach of the Month respectively.
Can't even guess who might have been second, such was their dominance.
No. Wait. There was a challenger to Gleeson. It says here: "Andy Stewart"…