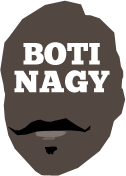 ---
Advertising opportunities available.
Please contact me.
---
From 'Bob the Builder' to 'Rob the Recycler'
Tweet
IT was a long and winding road last year for the Illawarra Hawks and popular coach Rob Beveridge but 2018-19 in the NBL literally is a whole new ball game.
The Hawks have recruited two past NBL MVPs in Cedric Jackson and Brian Conklin, a different style of import in Jordair Jett, thrown a lifeline to Todd Blanchfield and brought David Andersen "home" to complete his round trip from 1998.
That's when a teenaged Andersen made his NBL debut, before backing himself and heading to Europe for a career of sustained excellence.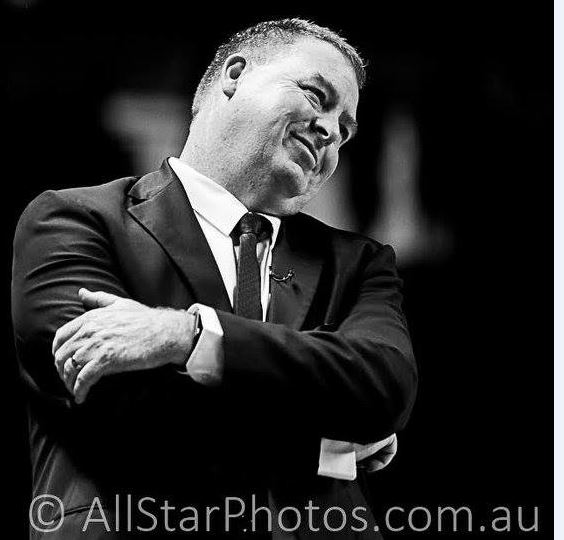 He has won three Euroleague championships and additionally won championships in France, Spain, Italy, Russia and last season – finally – in Australia with Melbourne United.
Jackson was league MVP in 2013, leading NZ Breakers, and Conklin MVP in 2015 with Townsville Crocodiles.
Shawn Dennis was coaching Townsville at the time so it was no surprise when the Crocs folded, his star players such as Mitch Norton and Nick Kay were lured to Illawarra to play for his close friend Beveridge (left).
That pair shot through to Perth in the off-season, but more of Dennis' men in green have landed at the Hawks, Conklin, Jett and Blanchfield joining Beveridge's retooled program.
Jackson was cut by Melbourne United early into the 2016-17 season, largely viewed as the scapegoat for the club's struggles at the time.
Conklin was cut by Townsville after separate incidents which left Wildcats captain Damian Martin and 36ers swingman Mitch Creek with facial injuries.
Primarily a defender, Jett's talents were under-estimated and, like most of the Hawks' new faces, he too has a point to prove.
For Beveridge, noted for his ability to create a program from the ground up, 2018-19 is a whole new experience.
"I was 'Bob the Builder'. Now I'm 'Rob the Recycler', yeah, absolutely," he said.
"At the end of the day., we can't compete (financially) with the Perths, the Melbournes and Brisbanes and Sydney and all those teams that can do whatever they want to do. So I changed my tack and thought: 'You know what? I'm going to look at players that need a second chance, that want to prove themselves.'
"It worked well for me in the past when I brought Galen Young in and I brought Martin Cattalini in (at Perth) – those players that just come back and they want to prove themselves.
"They've got so much pride and they just need that second chance. That's what I'm trying to do, is build a team with guys that want to come back and kick some arse."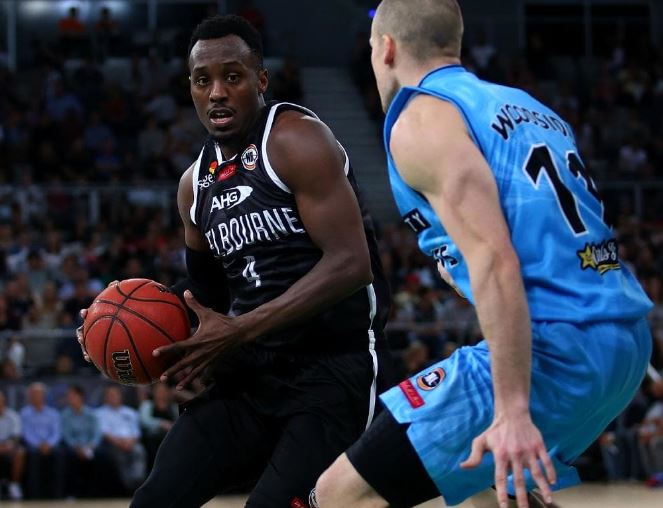 SCAPEGOAT: Cedric Jackson, a league MVP, was made a program scapegoat at United.
Two MVPs of the league and a defensive specialist like Jett give Bevo a more than solid import trio.
"Jordair has been coming and going because he's still playing up in Townsville," Beveridge said.
"He was in last week and they have the grand finals this weekend in Townsville so he'll be back a few days after that.
"Cedric arrived at the weekend so he started training Monday,
"It's just great to have someone of his talent and he's hungry. He really is pretty filthy with how things panned out in Melbourne.
"The guy's a talent, there's no doubt about that.
"Brian flies out of USA this weekend, I think Sunday, so he'll get in on Monday morning or Tuesday morning, whatever the time difference is.
"We should have our full group together come September."
Such a reliable and robust power forward, Conklin's overly physical actions were out of character, though he was dealing with emotional off-court issues.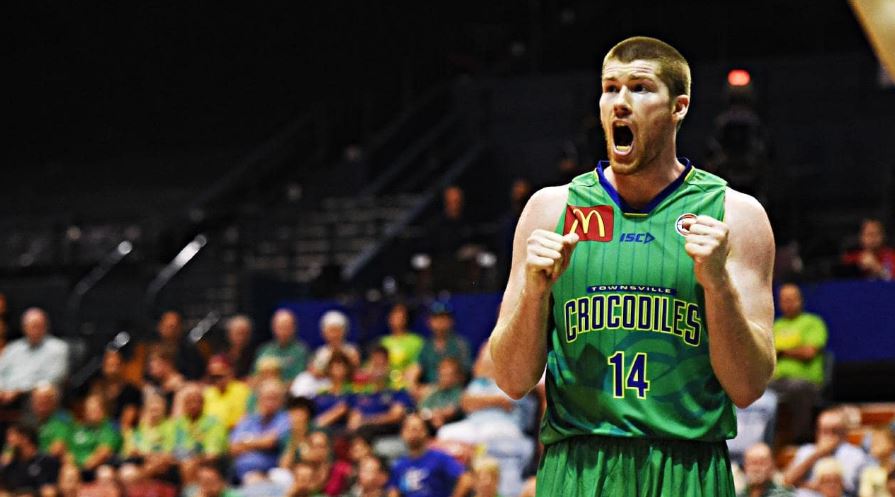 "Brian made a massive mistake – I think everybody knows that," Beveridge said.
"The best way to describe Brian Conklin (above) is that he's disgustingly nice off the court, like a Kevin Lisch, and then white-line fever – you get over and it's 'take no prisoners.'
"He's gone away for a couple of years and again, just talking to him, he's back to redeem himself as well and he won't take a backward step at all.
"But he's not that type of player that deliberately goes out to maim people. It was a pretty tough time in his life, on and off the court."
Dennis, who worked alongside Beveridge in previous coaching stints in Perth and West Sydney, recommended the big American.
"It was actually Shawn Dennis that convinced me. He said: 'Mate, you've got to take him. We love him, it wasn't the right situation or circumstance and we had to let him go'.
"Him and the owner, they were the ones that said: 'Hey, we love the guy, he's outstanding, you want to take him'."
The makeup of Illawarra's new lineup means a necessary style adjustment.
"We will play a totally different style of game. We're not going to be that type of run-and-gun and jack the threes like we have the last couple of years," Beveridge said.
SUPERSTAR: At 38, David Andersen still has so much to offer.
"Our strength is going to be your AJ Ogilvys, Conklin and Andersen. Then you've got incredible pick-and-roll players.
"We do have a handful of shooters.
"Todd Blanchfield, there's another one. He's gone backwards over the last few years. He will be the starting three-man and I'll be putting the pressure on him to be the man, where he really became a role player at Melbourne and Sydney."
How much Andersen can bring will be a key toward how far the Hawks can fly.
"I've been involved with Dave for a long time. He's a great guy, a really good leader and doesn't rock the boat or anything like that," Beveridge said.
"With him, if he's good to go 20-plus minutes, he'll play 20-plus minutes. We'll rotate those three bigs.
"I think he still has a lot to offer, even at 38. The guy is the ultimate pro in the way he looks after himself and the way he talks to the players.
"He's taking AJ under his wing and really trying to nurture those guys."
Considering they played a different style which in 2016-17 was good enough to earn a Grand Final berth, life indeed will be different this season at The Gong.
"I am," Beveridge said when asked whether he was excited about his new-look team and its challenges. "I love it.
"I thought: 'How good's this?' Everybody's talking about Sydney, and Melbourne obviously go out and get their players.
"I'm sitting back, going under the radar and bringing back these guys that want to prove something and who want to be there.
"That's really, really important. I've been chomping at the bit to get back into it.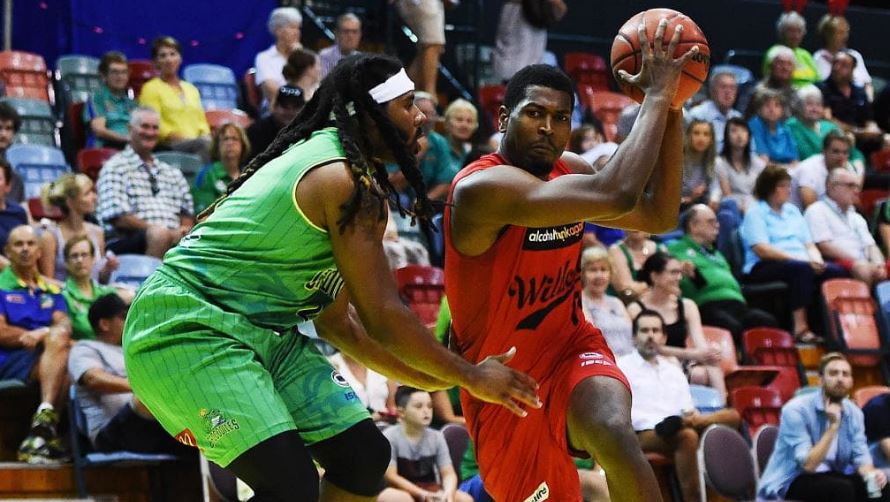 GREAT DEFENDER: Jordair Jett can "flat out play" proven against players like Jermaine Beal.
"We're going to be a lot harder. That's the thing with Jordair Jett. The guy can flat-out play.
"I recruited him not as an offensive player at all. I remember when we played Townsville, Jett was the only guy who could lock down Lisch.
"And I need someone who can defend Lisch, Randle, Ware, Cotton – those types of players - and Jordair can.
"He's a very good defensive player. It's not about stopping them but slowing them down."
Illawarra this week announced development player Marshall Nelson would fill the coveted final Aussie spot on the roster. Many had suspected Mathiang Muo, who starred for Hobart Chargers in the SEABL Grand Final win, might win that nod.
"I just felt in that 11th spot, I wanted to show these younger guys that are working their arses off and getting paid next-to-nothing, that if you really work hard, you can be rewarded for it," Beveridge said.
"So I offered it to a DP from last year, Marshall Nelson, who's just an incredible talent. It's a great reward for a kid like him."
Now the challenge will be for Bevo's "second chance gang" to be as good, or better, than their first time around and once again shock the rest of the NBL.
TOMORROW: After the Philippines fiasco, what if the Boomers say 'no' to a game in Iran?