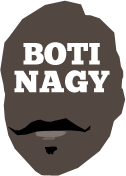 ---
Advertising opportunities available.
Please contact me.
---
FFT: That's a 2018-19 Wrap!
Tweet
FOOD FOR THOUGHT (Main Course): What does it say about our NBL when Andrew Bogut can go straight from a season with Sydney Kings into the starting lineup of reigning two-time NBA champion Golden State Warriors?
Nothing but positives.
Sure, it undoubtedly helps that Bogues is a known quantity but if you weigh up his time in the NBA post-2016, then throw a year of NBL on top of that, on that evidence, the Warriors still may have taken a pass on him.
But they didn't. They checked us out, they checked him out and on Tuesday he checked back in, as a starter no less on arguably the best team of all time.
In 19 minutes of the 105-111 road loss at San Antonio, he had seven points, seven rebounds and an assist before backing that up with two points, six rebounds and three assists in 13 minutes (hindered by three fouls) in the 117-105 win over Minnesota Timberwolves.
Those assists included a wicked behind-the-back pass.
His elevation back among the best also should shut up those oh-so-wise naysayers who wanted to diminish his MVP success in the NBL.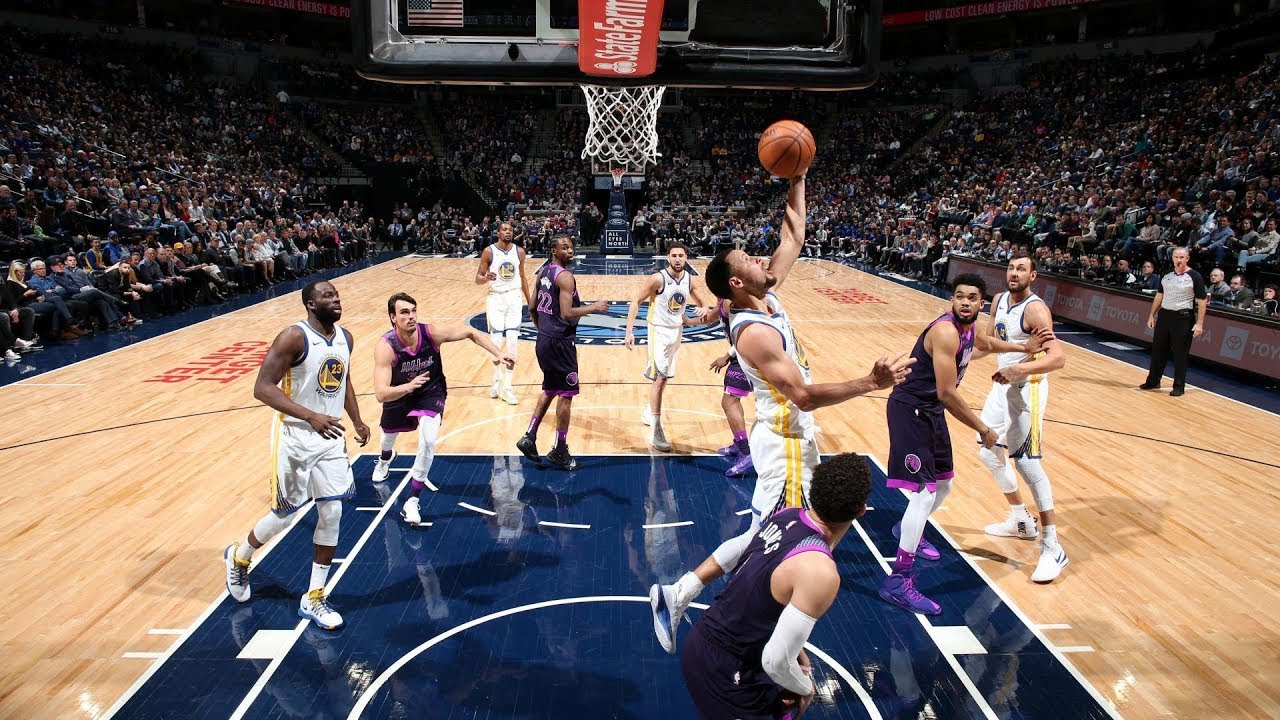 * * *
HORS D'OEUVRES
THERE's a bunch of stuff to get out of the computer so let's start by congratulating Bruce Spangler and his consortium which now has the WNBL license for Adelaide Lightning and is promising the overdue off-court rejuvenation this club long has required.
Appointing Coach of the Year Chris Lucas to a new three-year deal in itself spoke to the positive view of the future and now previous ownership, Adelaide Basketball, can focus on its main task, restoring the Adelaide 36ers to past glories.
Interesting coincidence that within a day of new Lightning ownership taking over, the 36ers' intention of moving home games to the Adelaide Entertainment Centre - you would think a fairly costly initial exercise - first became public knowledge.
ROB Beveridge is the man for the head coaching role at Sydney Kings.
Yes, other strong candidates such as Boomers assistant and Long Island Nets G-League coach Will Weaver or Perth Wildcats assistant and Kings championship star and MVP Matt Nielsen sound exciting.
But - and with all due respect - after three years of a novice head coach in Andrew Gaze, now really is the time for the Kings to grab someone seasoned and not go down that rookie path again for a while.
THE NBA door remains ajar for Mitch Creek, the former face of the Adelaide 36ers and first signing of new NBL club South East Melbourne Phoenix.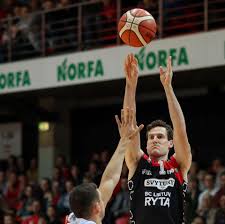 Whether Creek is back for the 2019-20 season remains conjecture because he is on the NBA cusp. But Ben Madgen, who led the NBL in scoring at Sydney Kings in 2013 and was All NBL First Team and Most Improved Player that season, definitely will be in Phoenix green.
Madgen, 34, (pictured) has enjoyed stints in Belgium, Lithuania and Germany since leaving Sydney in 2015 and will play alongside Chima Moneke at SEM.
The Nigerian born, Canberra-raised forward led University of California-Davis back to the NCAA Tournament and is renowned for his powerful dunking style.
Moneke, 22 and 198cm, has spent the past season playing in France.
Madgen's sister Tess has signed a further deal to stay with the WNBL's Townsville Fire next season while fellow South Aussie country star Alex Wilson has been retained by Sydney Uni Flames.
JUST repeating, the word around Adelaide is Nathan Sobey signed a Heads of Agreement document with the 36ers to play for the club for the next three years but is having second thoughts.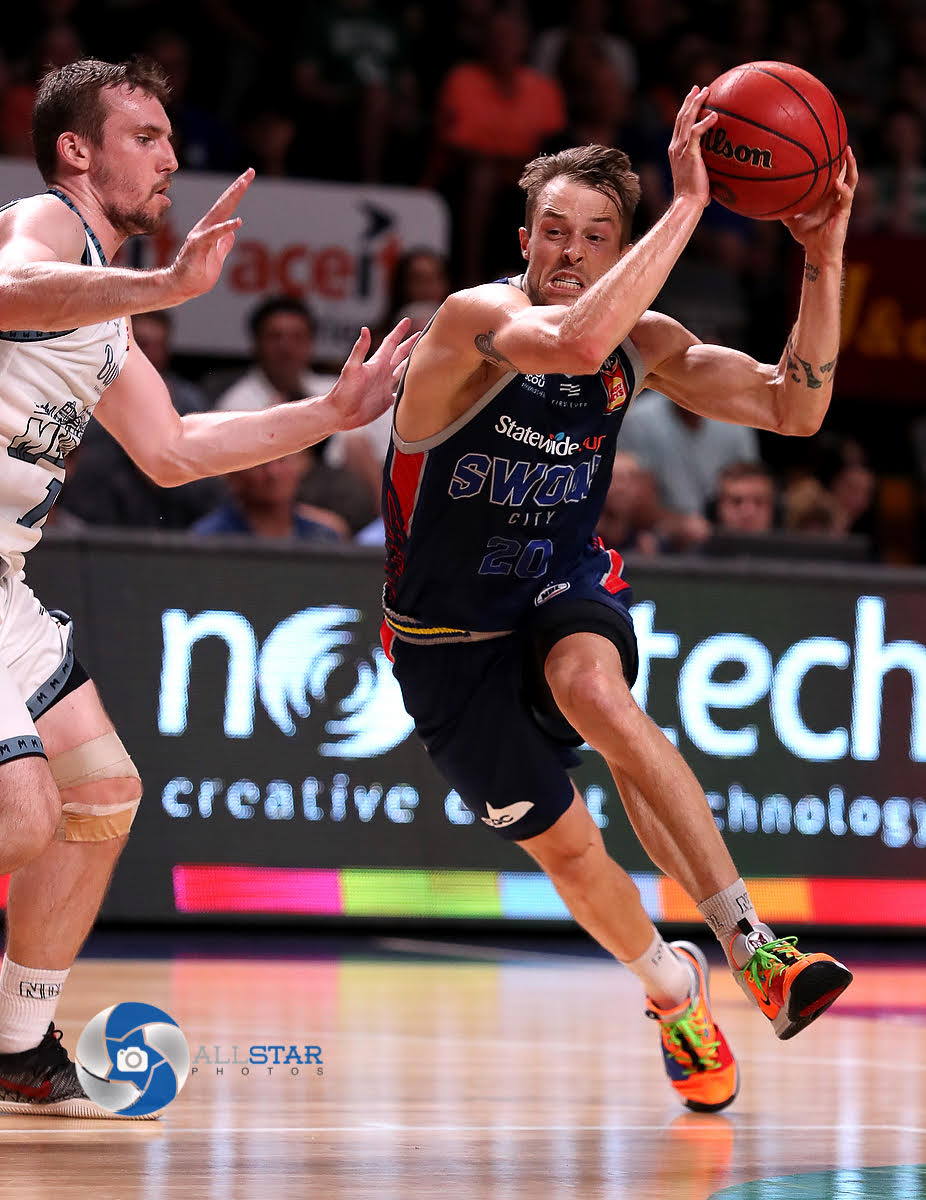 * * *
MEATBALLS
THE seasons end and so too does the television coverage which still, after so many years now, suffers from directors who think there is time to cut to replays, crowd shots, cheerleaders, famous faces in the crowd - you name it - after a made basket, continuing to miss live action.
Jordair Jett for the potential game-tying basket? No. The director has cut away. A steal and score off the inbounds after a made basket? Lovely play but no, we didn't see it live because we had cut away.
It's not Aussie rules footy where there's 30 seconds after a goal while the ball is run back to the centre. The action continues regardless! When will they learn?
CAN Suzy Batkovic, as a guest caller on the WNBL Grand Final Series, be correctly introduced as the league's six-time MVP ... NOT "five time"?
It's a simple fact. Was it so hard to get right? Apparently yes.
And why does FOX continue to insist its callers stand and stare at the camera with smiles on their faces all the time?
It's unnatural and very hard to maintain. Remember the good old days of NBL coverage out of Perth and Tony Ronaldson's face contorting into some unrecognisable totem pole while he waited for the anchor to finish talking?
Check this out from the WNBL Grand Final.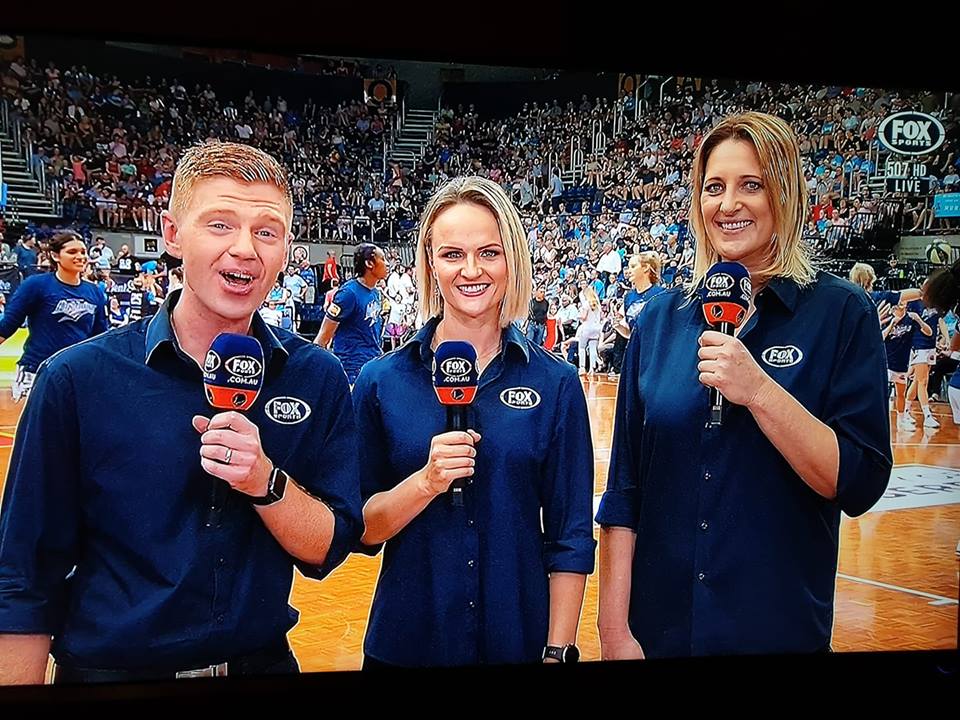 Ben Watersburst is in full swing while Jenni Screen and Suzy Batkovic have the "smiles" going.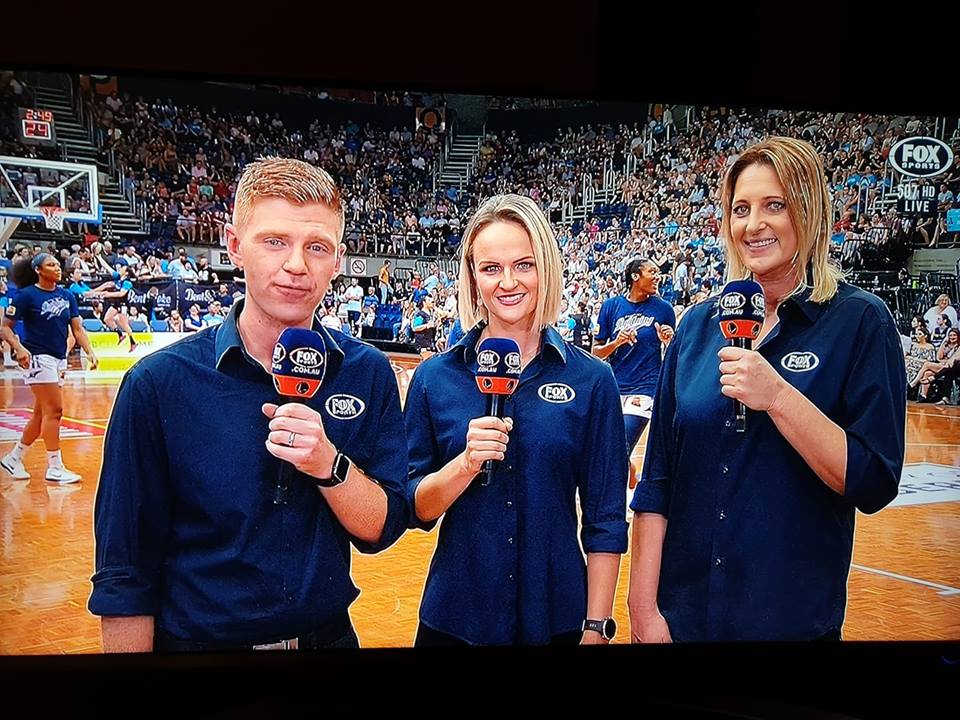 Benny is still doing his thing and Jenni is starting to crack and Suzy starting to freeze.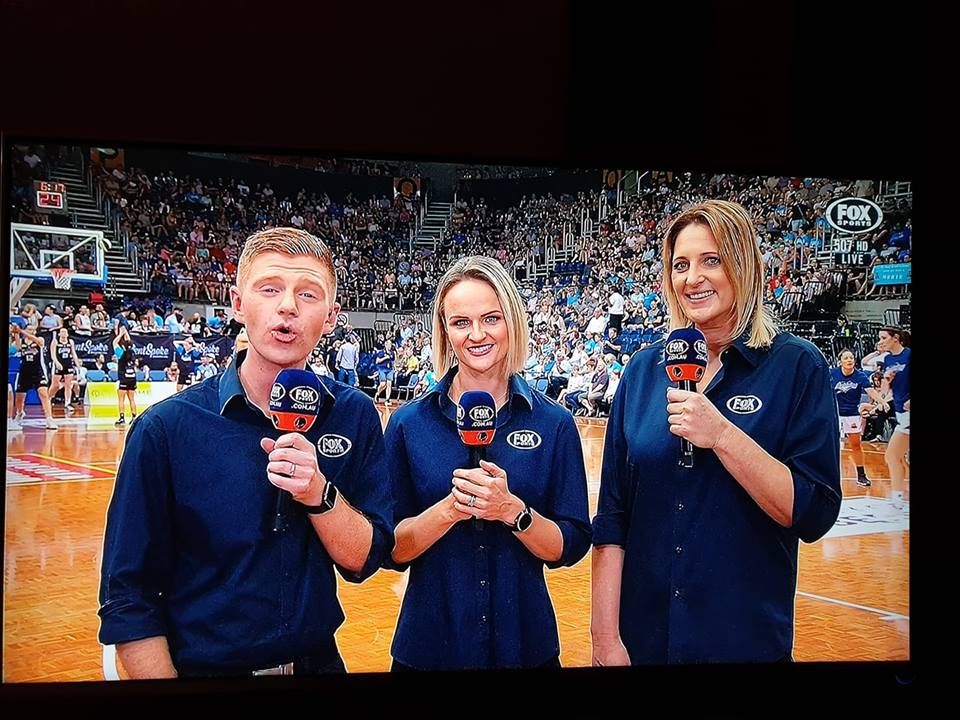 Too hard! Ben's still rambling, Jenni has frozen and Suzy is desperately wanting this to end.
Would it be so very terrible if they just had regular expressions on during the monologues? You truly start feeling sorry for them.
SHOWING (yet again) how differently Americans think to the rest of us, Corey Williams was busily and indignantly accusing Perth Wildcats of showing Melbourne utter "disrespect" when they cleared their bench to close Game 3 of the Grand Final Series.
What Williams saw as disrespect, we consider here to be simply "having a go" and those DPs making the most of their time on the pine. More power to them.
Dribbling out the last few plays is an American trait which, frankly, I find incredibly boring and far more disrespectful toward the paying customers than anything the Wildcats allegedly did "to Melbourne".
NOTE to FOX's over-enthusiastic Seb Costello.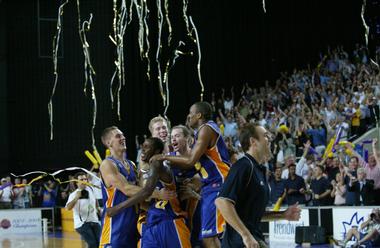 Going into the halftime break of Game 2 of the NBL Grand Final, Seb gushed: "This season has already delivered but this final series is set to be the greatest we have ever seen in the National Basketball League."
Really Seb? Is that how it turned out? Is that truly how it looked to you, one-and-a-half games into a best-of-five?
Then just by the way, what did you think of the last shot St Kilda-Canberra 1979 final? The Brisbane-Melbourne championship of 2007? Melbourne-Sydney 2008? Adelaide-Brisbane 1986? North Melbourne-Canberra 1988? Or how about Sydney-West Sydney 2004 (pictured)?
If you don't have an immediate answer, then please don't tell viewers this is "set to be the greatest" because, um, you probably don't know. It easily may have been Perth's greatest championship of its nine, but the series?
Are you serious?
FOOTNOTE to MATT RUSSELL and Statman with the claim Sydney Kings in the semi finals were the first team with three league MVPs - namely Kevin Lisch, Jerome Randle, Andrew Bogut.
West Adelaide Bearcats' far too under-rated 1982 NBL champion had three MVPs in Ken Richardson, Al Green and Leroy Loggins.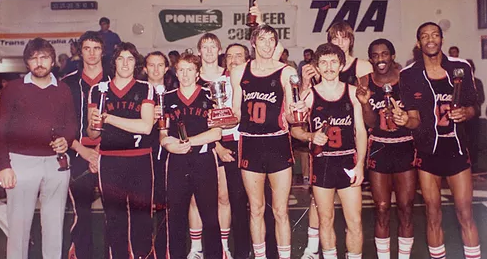 OVERALL, TV coverage was greatly improved this season but we could have used far more John Casey and far less Dwayne Russell.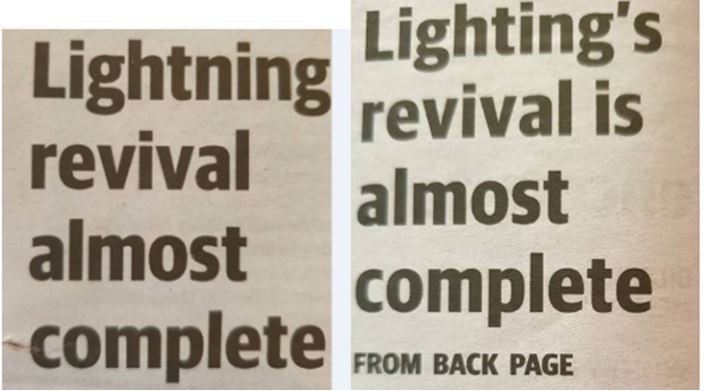 Let's hope Andrew Gaze returns to his true post-playing career calling as a TV expert and, meanwhile, good work in Adelaide with the print announcement of its WNBL team being rescued.
Not only was the beloved iconic Adelaide sporting team saved, but by the time you turned inside the paper, they fixed up the visual issues too!
* * *
FOR those of you wondering how our resident NBL expert Crystal Ball fared in the Dream Team battlefield, he finished 78th and in the top six per cent.
He admits, his daughter did a little better.
"Nate Jawai and David Barlow screwed up lots of teams," Ball said. "Josh Boone and Casper Ware really hurt too.
"Corey Webster did very well considering his price and Armani Moore was the surprise."
Our secret source is fairly happy though, having picked Andrew Bogut for MVP.
* * *
OOPS: During my brief hiatus, it was "awards" month so here is my late nominee for an Oscar: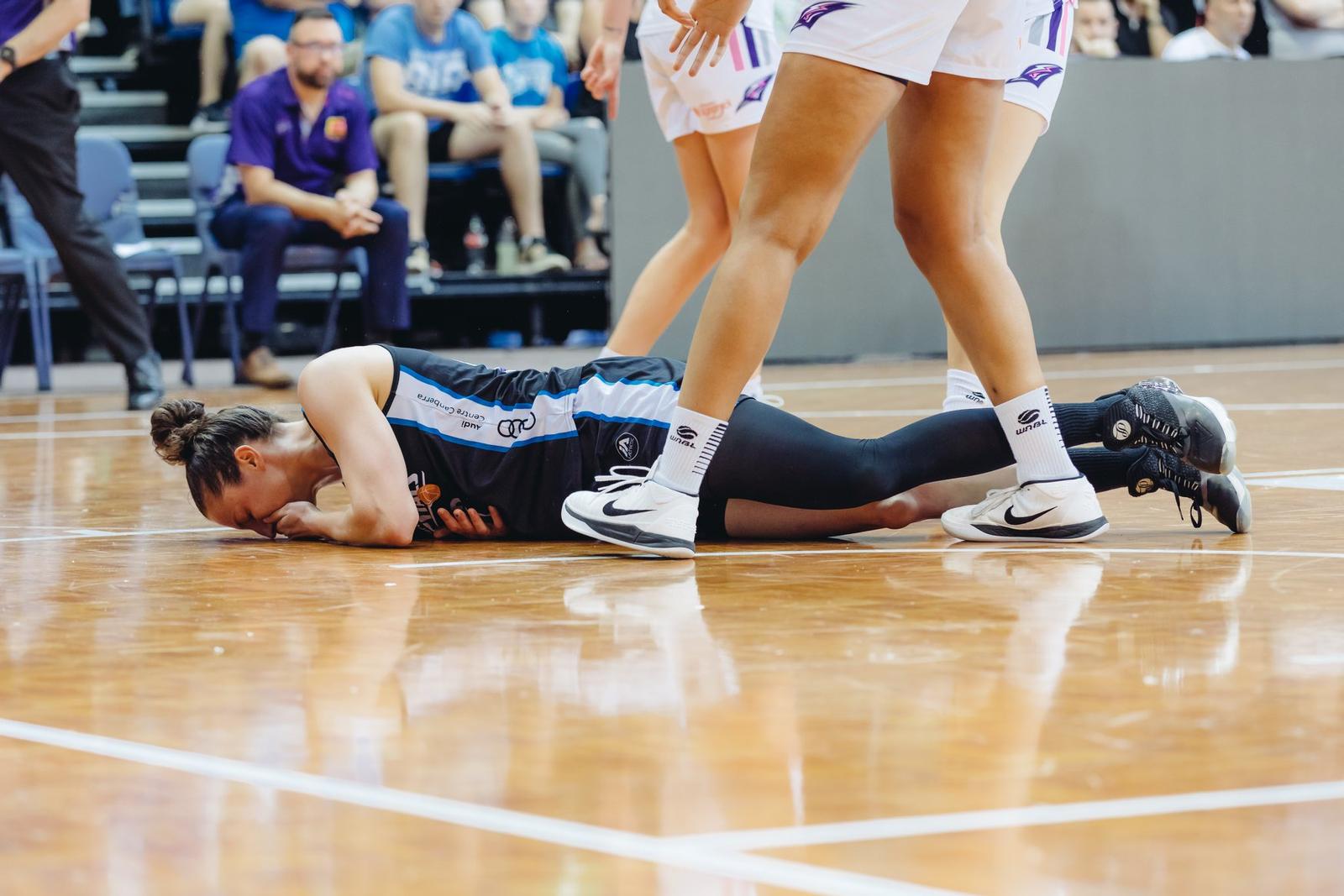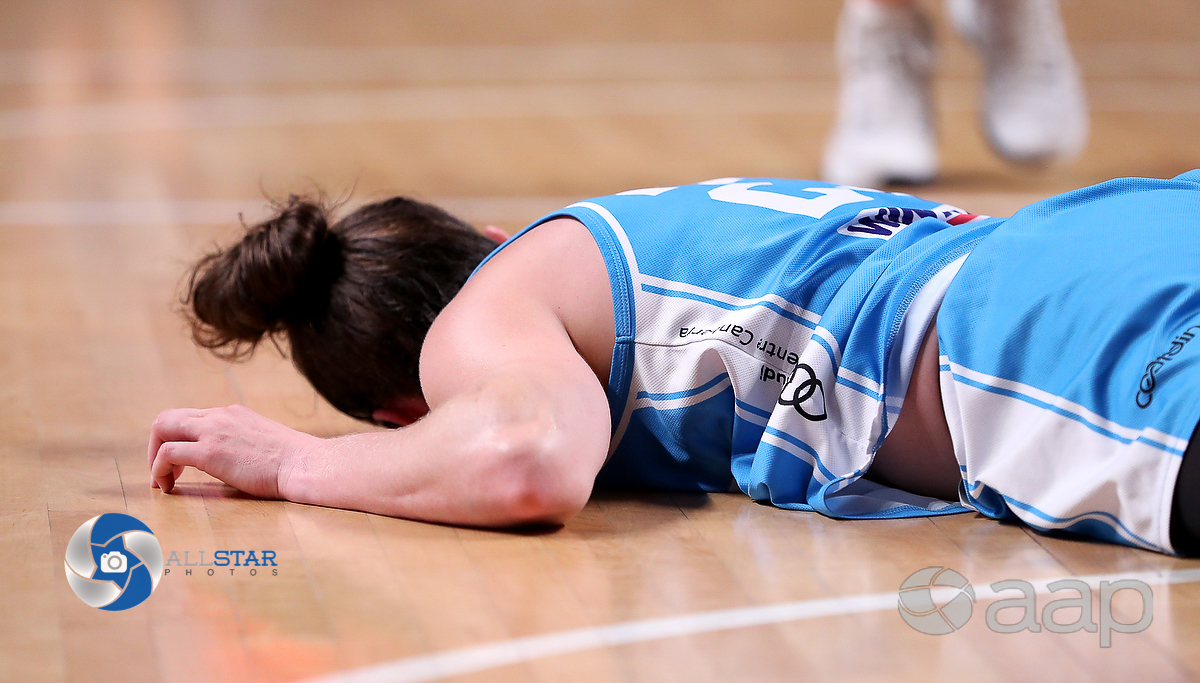 COMING UP: Our final farewell to the NBL and WNBL seasons and how we fared along the way.