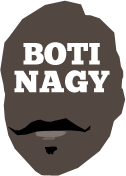 ---
Advertising opportunities available.
Please contact me.
---
G1: United they stand
Tweet

MELBOURNE tonight won the "critical" Game 1 of a Grand Final Series when it compiled the second highest score in a 40-minute Championship match, rattling up a 107-96 scoreline over Adelaide in front of a roaring crowd at Hisense Arena.
United wrested control late in the second quarter, weathered the 36ers' best, rode a 15-point third stanza by captain Chris Goulding, then a 13-point final period by Casper Ware to leave the 36ers with adjustments to make ahead of Sunday's Game 2 in Adelaide.
Melbourne won every quarter (29-28, 24-19, 26-24, 28-25) and also dealt with Ware's prolonged absence in the first half after he tweaked his hip crashing to the floor under Sixers centre Matt Hodgson.
Its 107-point total was the most in a 40-minute game since the NBL reverted back from 48-minute games in 2009 and second only to St Kilda's 113-88 championship win over West Adelaide in 1980, during the league's inaugural 40-minute period.
United also connected on 13 trifectas to Adelaide's two - from Majok Deng and Josh Childress - the biggest difference in 3-pointers made in Grand Final history.
It started ominously, with Ware, Tai Wesley and Josh Boone opening a 7-0 start for Melbourne before Adelaide uncorked its running game.
Mitch Creek (14 points, nine rebounds, four assists, three steals) pushed Adelaide ahead 11-10 when he completed a three-point play, the first of nine lead changes to the first break.
Free throws from Wesley had Melbourne ahead 29-28 as Adelaide unveiled its depth, Creek, Daniel Johnson, Childress, Shannon Shorter, Hodgson, Deng, Ramone Moore, Anthony Drmic and Nathan Sobey all scoring in the first quarter.
Creek, Moore, Hodgson with a wicked reverse slam and Creek with a three-point play bulged Adelaide's lead to 39-32 before United coach Dean Vickerman called a timeout.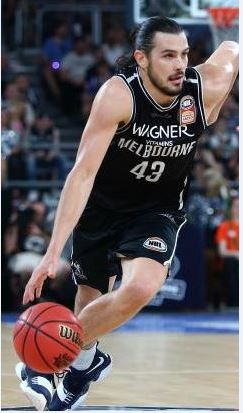 It paid off immediately as Goulding and Casey Prather erased the deficit but the 36ers appeared to be finding their game despite Sobey having a quiet night and Childress on the bench.
But leading 45-41, Adelaide could not withstand an 8-0 run by United, largely orchestrated by Boone but with Peter Hooley chipping in with a triple.
By halftime, Melbourne had grafted it out to 53-47, even without Ware who was having physio treatment and already had seven points and two assists in the 6:37 of action he had seen.
Goulding bumped the lead to seven early in the second half before Johnson, hindered by early foul woes, cut loose for Adelaide and Childress also went on the attack.
When Shorter finished a fast break, the 36ers had concluded an 11-0 run to be ahead 60-56, a lead which grew to six. David Barlow knocked down a 3-pointer to cut it to 61-64, then Goulding's step-back three out of Deng's reach tied it at 64-64 and Hisense was jumping.
Adelaide led for the last time at 66-64 on Deng's free throws with 4:18 left in the third, Goulding's drive tying it, his next three giving United the lead for keeps.
As the 36ers struggled to find a reliable offensive avenue, David Andersen - chasing his 12th championship and first in the NBL - went to work down low for Melbourne and by the last break, United was 79-71 clear.
Andersen pushed the lead into double-digits to start the last and while Johnson (10 points in the final quarter) tried hard to keep the Sixers alive, it was Ware who now buried them.
At 7:34 left, he drove for an 85-73 lead. When Childress gifted the home fans with an HJs cheeseburger from the stripe, Ware stuck a 3-point dagger for 88-77.
And with 5:59 left, he made it consecutive threes for 91-77 and this was close to over.
Adelaide dragged it back to single digits but Ware's third 3-pointer in succession in a personal 11-point sequence, ensured there was no easy road back.
Boone also finished strongly to nudge the buffer to 17 at 101-84 with 3:19 left.
Showing the heart which will guarantee a sell-out crowd on Sunday, the 36ers peeled off 10 unanswered points and at 94-101, Vickerman was calling timeout, albeit with little more than 90 seconds left.
The Game 1 winner in a Grand Final has won the championship 88 per cent of the time, with only four teams breaking the sequence ahead of this 40th anniversary season.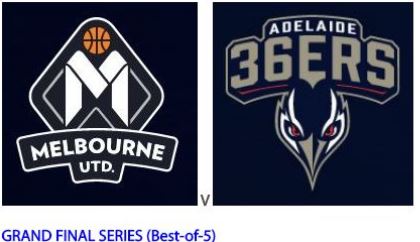 MELBOURNE UNITED (1) v ADELAIDE 36ERS (2)
GAME 1: Melbourne United 107 (Goulding 26, Ware 20, Boone 17, Prather 13, Wesley 11; Boone 7 rebs; Hooley, Wesley 5 assts) d Adelaide 36ers 96 (Johnson 18, Shorter 16, Creek 14, Childress 12, Hodgson, Moore 10; Creek 9 rebs; Moore, Creek 4 assts) at Hisense Arena. United leads 1-0.
GAME 2: 2.30pm, Sunday, March 18 at Titanium Security Arena, Adelaide
GAME 3: 7.30pm, Friday, March 23 at Hisense Arena, Melbourne.
GAME 4 (If Required): Sunday, March 25, Titanium Security Arena, Tip-off time TBA
GAME 5 (If Required): Saturday, March 31, Hisense Arena, Tip-Off time TBA