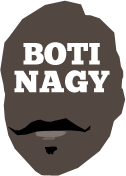 ---
Advertising opportunities available.
Please contact me.
---
G3: United one win from championship
Tweet

MELBOURNE tonight clasped one hand on the NBL's Dr John Raschke Trophy (left) and hung on grimly to win the pivotal Game 3 of its best-of-five Grand Final Series 101-98, with Game 4 in Adelaide on Sunday.
Sixers super-sub Majok Deng had a chance to send the match into overtime but under enormous pressure, missed his 3-pointer to tie it, United escaping to take a 2-1 lead in one of the league's most gripping championship series.
Already hamstrung by the loss of NBA-experienced import Josh Childress through injury, the 36ers were dealt a further savage blow when returning from the halftime break to find Nathan Sobey ejected from the rest of the game.
Sobey had scored nine points on 4-of-5 shooting, plus four assists but an altercation with Melbourne import Casey Prather just after the halftime siren led to the refereeing panel deciding to expel him for the rest of the contest.
Adelaide had clawed back from 25-39 down with a breath-taking 14-0 run during the second quarter, Sobey instrumental as the 36ers even pushed four ahead.
Leading 53-50, the 36ers scrambled desperately defensively as Melbourne looked for a last basket to close the first half, Sobey blocking a Prather shot before the ball eventually found its way back to United's import in the corner for a match-tying three.
Prather then walked with intent toward Sobey as players headed off the floor, confronting him. But Sobey not only refused to take a step back, he took one forward and looked to ward off Prather with his head.
While it variously was described as a "head butt", Prather, who instigated the whole thing, did not move backwards as he would have if genuinely struck.
A melee threatened as 36ers players returned to Sobey's aid, the 36ers guard beset by United players, most notably David Andersen, as Sixers coach Joey Wright forcefully directed his men back to the changerooms.
It settled peacefully enough but, as if being without Childress wasn't already enough, during the break it somehow also was adjudicated Sobey was the sole guilty party and he was expelled from further participation in the most important game of the season!
(But no, no-one outside Victoria can see any conflict of interest between the NBL owner and Melbourne United owner being one-and-the-same person and how that potentially may prey on his employees' minds).
Prather whose walk toward Sobey initiated the entire incident, had carte blanche to continue without penalty as Melbourne started the second half with free throws for the lead.
"(The impact of Sobey's absence) It was huge for us," Sixers All Star centre Daniel Johnson said. "He's one of our best players, he was killing it to halftime so yeah, it's frustrating obviously, him getting thrown out for something like that.
"It's a grand final. We want him out there, playing."
The off-court tensions between the teams, some of it instigated by Adelaide import Shannon Shorter, were evident from tip-off as players jawed at each other and Casper Ware showed his intent with a season-best 10-point opening period on 5-of-6 shooting as Melbourne raced 33-22 clear.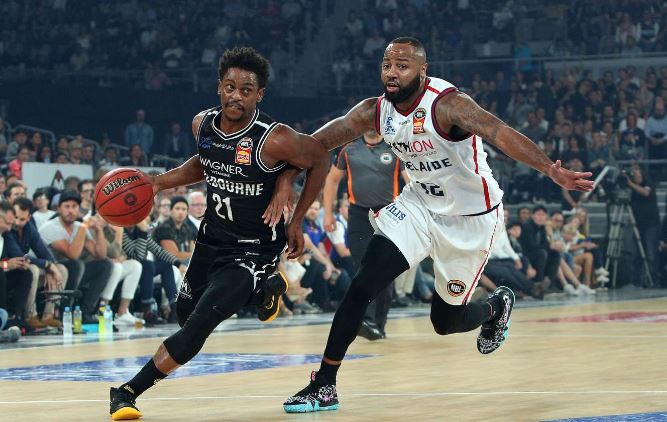 But at times, Adelaide was the victim of its own ill-discipline, Shorter almost always looking for a confrontation – he even clashed with replacement United import Carrick Felix during post-game handshakes – Sobey unable to walk away from a volatile situation and Anthony Drmic also twice on the losing end of second-half clashes with Chris Goulding.
In the first instance, Drmic was downcourt as Goulding ran into him, bounced off him and hit the floor. The referees bought Goulding's performance hook, line and flop as a bemused Drmic learnt you'll always come off second-best in a confrontation with a star player.
Or did he learn?
In the last quarter with Adelaide down Childress and Sobey, Johnson inexplicably in foul trouble and Ramone Moore absent after an ugly landing on his ankle, Drmic still allowed himself to become entangled with Goulding near the 36ers' basket.
While he pleaded his innocence after he had raised Goulding – similarly entangled – off the floor, it was obvious a justified unsportsmanlike foul was coming his way.
That helped Goulding, the reliable Andersen, Prather and Ware to bump an 83-81 lead out to 91-81, then 93-83 before Shorter played his best D of the championship to strip Prather on a fast break.
It didn't much matter, Ware's eyes lighting up when he saw Shorter finally defending him, swishing a 3-pointer over him for a 96-83 lead, five minutes left in Game 3.
The 36ers sliced it to 89-98 before Deng swished a 3-pointer and it was back to a two-shot game inside the last three minutes.
Moore, who was fantastic again, running the ball down Melbourne's throats, had eight of his points in the final 3:39 and that included a high-pressure 6-of-6 free throws.
Deng was everywhere, creating steals, grabbing defensive boards – he was fabulous and when Moore cut it to 98-100 with 20.4 seconds left, Hisense Arena's crowd was on the edge of its seats.
Adelaide played great defence, Mitch Creek pouncing on the loose ball but United somehow forced a jumpball despite Creek having players all over him on the floor.
Melbourne had the possession arrow and the 36ers had to foul three times to force Ware to the stripe, 3.3 seconds left.
He made one for the final scoreline to finish with a game-high 25 points.
Adelaide's 15-5 finish over the final 4:46 and despite the increasingly overwhelming odds against it, will give it great heart heading into Sunday's Game 4 at the sold-out Titanium Security Arena.
The 36ers had to deal with enormous and increasing adversity throughout. Even when they made a run in the third quarter, Johnson quickly found himself on four fouls after two "phantoms" on drives by Ware and Peter Hooley, 76 seconds apart.
"We kept coming back, which was a good effort by the boys," Johnson said. "We kept on fighting right to the end but it's hard when everything's against you, I think.
"It was encouraging. I think Majok came out and probably played his best game of the year so that was great from him.
"We're going to keep fighting to the end. That's what we do."
It's what they're going to have to do, the NBL now with a further chance to guarantee an increasingly easier passage for its preferred team by "reviewing" the largely non-event Sobey incident.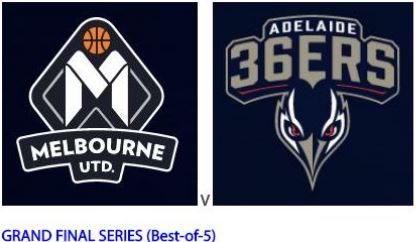 PS
You know what would shock the Universe? If Sobey (rightly) had no case to answer AND Prather was reprimanded for creating the whole incident. Of course, it is getting late and maybe I'm dreaming because we all know that is NEVER going to happen.
MELBOURNE UNITED (1) v ADELAIDE 36ERS (2)
GAME 1: Melbourne United 107 (Goulding 26, Ware 20, Boone 17, Prather 13, Wesley 11; Boone 7 rebs; Hooley, Wesley 5 assts) d Adelaide 36ers 96 (Johnson 18, Shorter 16, Creek 14, Childress 12, Hodgson, Moore 10; Creek 9 rebs; Moore, Creek 4 assts) at Hisense Arena.
GAME 2: Adelaide 36ers 110 (Deng 18, Moore, Creek 17, Johnson 15, Sobey 14, Childress 13, Shorter 10; Creek 9 rebs; Sobey 5 assts) d Melbourne United 95 (Prather 20, Goulding 19, Barlow 13, Wesley 12; Prather 7 rebs; Wesley 3 assts) at Titanium Security Arena.
GAME 3: Melbourne United 101 (Ware 25, Prather 23, Goulding 15, Boone 10; Prather 6 rebs; Hooley, Ware 3 assts) d Adelaide 36ers 98 (Johnson 20, Moore 18, Deng 16, Shorter 15, Creek 14; Deng, Creek 8 rebs; Creek 5 assts) at Hisense Arena. Melbourne leads series 2-1.
GAME 4: 2.30pm, Sunday, March 25, Titanium Security Arena
GAME 5 (If Required): Saturday, March 31, Hisense Arena, Tip-Off time TBA
TOMORROW: When the obvious conflict of interest becomes simply embarrassing.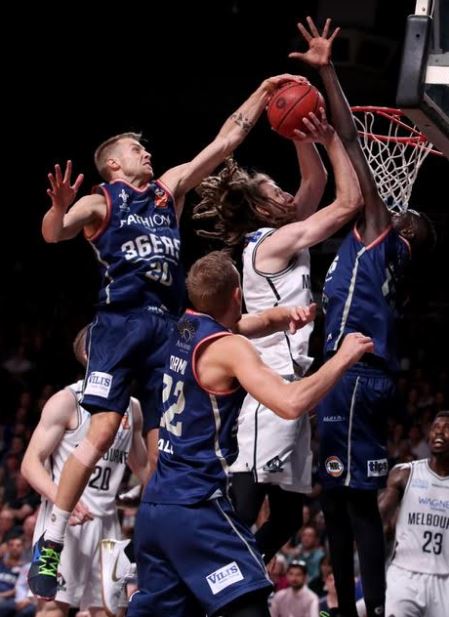 WHAT NEXT? Will the NBL now censure Nathan Sobey after the "incident" Casey Prather sparked?