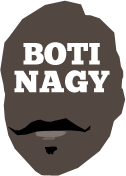 ---
Advertising opportunities available.
Please contact me.
---
G4: And Game 5 here we go
Tweet

ROARED on by the loudest crowd at Titanium Security Arena since its 1994 grand final with North Melbourne, the Adelaide 36ers today forced the NBL championship series into a deciding fifth game with a 90-81 win over Melbourne United.
In tying the best-of-five series 2-2, Adelaide again punched above its weight considering its main import, Josh Childress has been out of the entire equation since suffering a shoulder fracture in Game 2 of the best-of-five Grand Final Series.
For the fourth straight match of this engrossing series, the officiating was near-impossible to fully fathom, the 36ers with a mind-boggling 16 free throws in the first quarter to Melbourne's one, and 33 to halftime ... still to United's one!
Their 35-of-48 free throws for the match is the most attempts and makes by any team in 40 years of NBL grand Finals, with the final 37 free throw disparity between the teams the biggest in a 40-minute game and third most in an NBL game.
And despite all that, it came down to a Daniel Johnson 3-point attempt inside the final minute as United had a deficit which had blown out as far as 24 (55-31 at halftime and still 62-38 with 5:16 left in the third period) back to 78-83.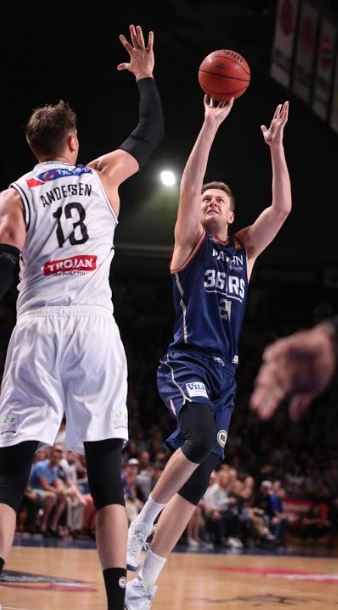 DJ MAKES MUSIC: Daniel Johnson ran United's bigs ragged. (All pics ALLSTAR PHOTOS)
It was closer at 73-77 with 3:24 left on a drive by Chris Goulding, and again it was United's captain who helped trim it back to five with a nifty assist to Josh Boone.
But just as the wheels were rocking but still far from off Adelaide's wagon, Johnson in the corner swished his second three of the game to put his team just out of reach at 86-78.
From Melbourne's timeout Goulding knocked down a quick three but David Barlow touched the ball out of court as Mitch Creek prepared to inbound it and copped a technical foul for his monumental brain fade.
Johnson added his 21st point for the night - appropriately from the stripe where he was a wicked 11-of-11 - and on the additional possession, Creek was fouled, converting both and the series was off to Hisense Arena for the decider on Saturday.
"You have to take some confidence out of holding them to 90 points here. You hold them to 90, 35 come from the free throw line, you have to take some confidence," Goulding said post-game.
The captain started passively at the defensive end and was little more than a statue as Nathan Sobey (13-point first half) blew by him on a couple of occasions.
Offensively too, he went scoreless in the first quarter as 36ers fans revisited the heat they have subjected him to in the past, Goulding responding in tepid fashion.
He had four points on two strong moves to the hoop in the first half and again looked affected by the relentless fan attention.
While that was happening, Sobey worked tirelessly on Casper Ware, who also saw attention from Shannon Shorter (passing off below) and Ramone Moore.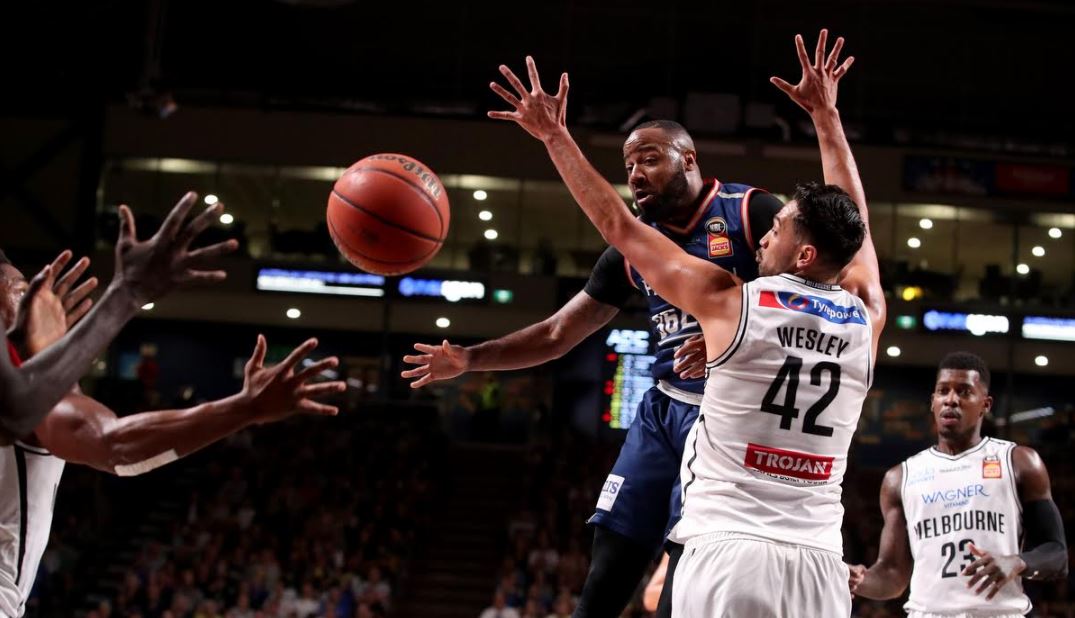 An athletic block of a Boone move by Creek ignited the Sixers, Johnson huge at both ends and Majok Deng bumping the lead double-digits at 19-8.
Attempting his third successive championship after claiming the past two with Perth Wildcats, Casey Prather, who opened Game 4 with a dunk, pulled it back to single figures. But Deng and Anthony Drmic pushed the lead to 13 at 23-10 and it took some Ware magic and a couple of strong plays by Craig Moller to drag Melbourne back to 21-29 at the first break.
Ware opened the second quarter scoring before the 36ers started to uncork their brand of champagne basketball, Creek even showing his commitment by leaping over the front row seats in pursuit of an errant ball.
Drmic's drive had the lead to 39-25 before Goulding scored his first basket with 4:37 left in the half. An unexpected Deng drive to the paint and a subsequent quick United turnover led to a time-out but the 36ers were rocking.
From 43-29, Sobey put together six straight points, Deng making 2-of-3 free throws after being fouled on a long bomb by Tohi Smith-Milner.
When Shorter closed the first half scoring with a 3-pointer, Melbourne was staring down a 55-31 deficit and history. No team in a Grand Final has come back from more than 12 down at the main interval of a championship series and that was Sydney beating West Sydney in Game 5 of the 2004 Final, in a 48-minute game.
And Adelaide, noted nationwide for its running, vaunted offensive game, held Melbourne to 10 second-quarter points.
"We got 1-of-15 from the three for the first half, they're shooting 30 free throws, or something like that, we've got to make sure that through those periods, we find a way to get to the foul line as well," Melbourne coach Dean Vickerman said.
Goulding finally freed himself of his Arena demons to open the third with a triple but midway through the period, Adelaide still was in charge, ahead 62-38.
Prather stood up with 10 points for the quarter and across its second stanza, Melbourne went 20-9.
Moller made a useful contribution, Goulding was a threat again and United was coming.
Prather cut it to 60-71 to start the last as Melbourne's confidence was appreciably growing, the star import cutting it to single digits with a basket from an offensive rebound.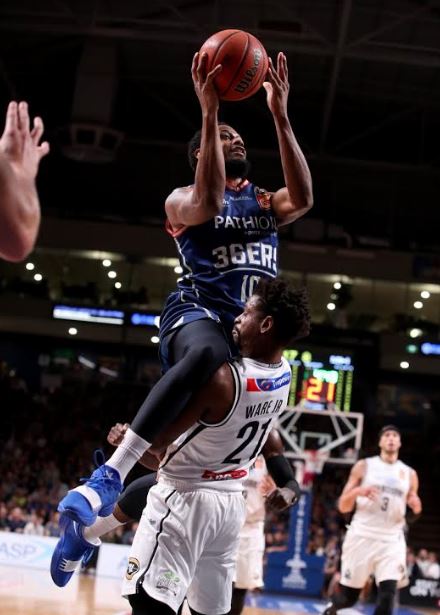 UNITED FRONT: Ramone Moore stood up when Adelaide needed him.
Ware sliced it to 64-71, Barlow's three had it to 67-73 and Ware's next hoop drew the small contingent of United fans to full voice, the deficit at four.
Adelaide held its nerve at 73-69, 75-71 and 77-73 before Creek free throws as Tai Wesley fouled out, and a slick Moore jumpshot again gave the 36ers a buffer.
There was still Johnson's big three to come, which nearly raised the roof of the Arena. And then it was time to think Game 5.
"I actually don't hear you," Wright told the crowd post-game.
"But I feel you. Thank you."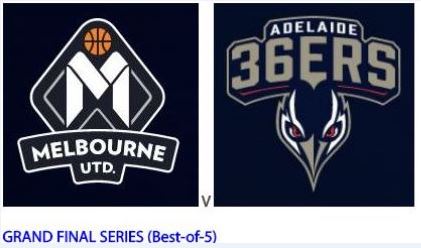 Game 5 in Melbourne on Easter Saturday will conclude one of the most exciting Grand Finals in league history.
"Our team defence pulled through," said Drmic, one of three Sixers with eight rebounds in a 50-38 count.
The countdown to Saturday is on.
MELBOURNE UNITED (1) v ADELAIDE 36ERS (2)
GAME 1: Melbourne United 107 (Goulding 26, Ware 20, Boone 17, Prather 13, Wesley 11; Boone 7 rebs; Hooley, Wesley 5 assts) d Adelaide 36ers 96 (Johnson 18, Shorter 16, Creek 14, Childress 12, Hodgson, Moore 10; Creek 9 rebs; Moore, Creek 4 assts) at Hisense Arena.
GAME 2: Adelaide 36ers 110 (Deng 18, Moore, Creek 17, Johnson 15, Sobey 14, Childress 13, Shorter 10; Creek 9 rebs; Sobey 5 assts) d Melbourne United 95 (Prather 20, Goulding 19, Barlow 13, Wesley 12; Prather 7 rebs; Wesley 3 assts) at Titanium Security Arena.
GAME 3: Melbourne United 101 (Ware 25, Prather 23, Goulding 15, Boone 10; Prather 6 rebs; Hooley, Ware 3 assts) d Adelaide 36ers 98 (Johnson 20, Moore 18, Deng 16, Shorter 15, Creek 14; Deng, Creek 8 rebs; Creek 5 assts) at Hisense Arena.
GAME 4: Adelaide 36ers 90 (Johnson 21, Sobey 16, Shorter 14, Deng 13, Moore 12, Creek 10; Johnson 9 rebs; Shorter 3 assts) d Melbourne United 81 (Prather 23, Goulding 15, Ware 13, Boone 10; Prather 7 rebs; Goulding 4 assts) at Titanium Security Arena.
GAME 5: Saturday, March 31, Hisense Arena, Tip-Off time TBA