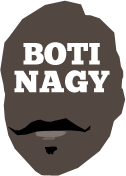 ---
Advertising opportunities available.
Please contact me.
---
G5: United's wait over in superb fashion
Tweet
UNITED as one, Melbourne today followed captain Chris Goulding to the Promised Land with a 100-82 win to clinch the 2017-18 NBL championship in front of a roaring sell-out crowd at Hisense Arena.
Goulding claimed the Larry Sengstock Medal as MVP of the best-of-five Grand Final Series and made no doubt of it with a 19-point first half which included 4-of-5 inspirational - or morale-breaking, depending on which team you support - 3-pointers to establish what turned into a match and championship-winning 57-44 halftime lead.
But as the Rio Olympian broke down with joy at the siren, it was clear the medal was just the cherry on top of what he really was seeking - a long-awaited championship and United's first.
"I was holding it together, it's (Adelaide) such a great team, we've seen them come back from 15, 20," he said.
"Once it hit about 30 seconds, I was cooked mate.
"I grew up watching the NBL. I've seen all their legends win championships. I've seen so many legends win championships.
"I've wanted one for so long. I've got one!"
Goulding largely was the reason, leading Melbourne with 23 points, Casper Ware another MVP contender with 23, Casey Prather with 19 and 11 boards, Tai Wesley 14 points, nine rebounds, three assists and two steals, and Josh Boone 10 points and 12 boards.
Shannon Shorter led the 36ers' scoring with 20 points but his five turnovers were nightmarish. Daniel Johnson had 17 points with eight boards, Mitch Creek, who looked to be limping at times, still worked hard for 15 points at 63 per cent and 10 rebounds.
Ramone Moore again proved great value with 10 points and a game-high seven assists and Anthony Drmic worked hard to gather his 10 points.
Usual solid contributors Nathan Sobey (seven points on 3-of-14 shooting) and Majok Deng (one point on 0-of-7) looked overwhelmed by the occasion and Matt Hodgson probably could have been used for longer than his 5:17.
With key import Josh Childress out, Adelaide needed big games from its much-vaunted depth but couldn't resist United's starters who scored all but 11 of its points.
"I guess the best team won," Sixers captain Brendan Teys said. "You guys destroyed us tonight so all credit to you."
It was point-for-point after a nervous start before Moore followed a jumpshot with a great feed to Creek and a 12-11 lead.
But a 12-0 response from United set the trend as Boone missed the free throw of a three-point play and Prather cleaned it up off his rebound.
Goulding stroked consecutive 3-pointers and Peter Hooley took it out to 23-12 which even an Adelaide timeout midstream could not interrupt.
Goulding with a reverse and Ware with an unimpeded drive to the bucket left Moore fighting a lone hand for the 36ers before a three by Drmic gave them life at 22-29.
Dave Andersen, chasing a 12th career-championship and first in Australia, left the game with what appeared a calf injury but a Craig Moller putback and a Ware triple closed the first stanza at 34-22 to United.
Team which leads at end of first quarter has won each game of series. Box One ticked.
Goulding with a three-point play for 37-22 already was suggesting a long night for the visitors before Ware missed a 3-pointer, Goulding produced the offensive rebound and fed Prather for the swish three.
Another Drmic triple was cancelled by a Goulding threeball to keep the margin at 18 (47-29) but consistent work by Johnson and a few good minutes from Sobey saw the halftime lead reduced to 57-44. It was Melbourne's highest scoring first half of the season and Adelaide's lowest.
Sixers coach Joey Wright said Adelaide needed to get the deficit sliced to six by the last break to be any chance and his team got busy.
Johnson's three had it back to 10 and Shorter's best patch in the match kept it at 10 - Wesley was getting the job done at the other end for Melbourne - before Shorter dished to Moore, and Creek scored a great basket over David Barlow.
With 4:22 to play in the third, the Hisense crowd was mute, the scoreboard reading Melbourne 67, Adelaide 61.
But United then peeled off seven straight points, capped by Barlow's three, before Sobey and Shorter managed to pull the deficit back to 69-78 with a period to play.
And what a period it was for Melbourne. United went on a 14-0 run to start it, in which all five starters scored and at 92-69, this was in the bag.
Creek's basket at 4:41 was the 36ers' first of the fourth but the Dr John Raschke Trophy was bound for Melbourne and the roaring crowd at Hisense knew it.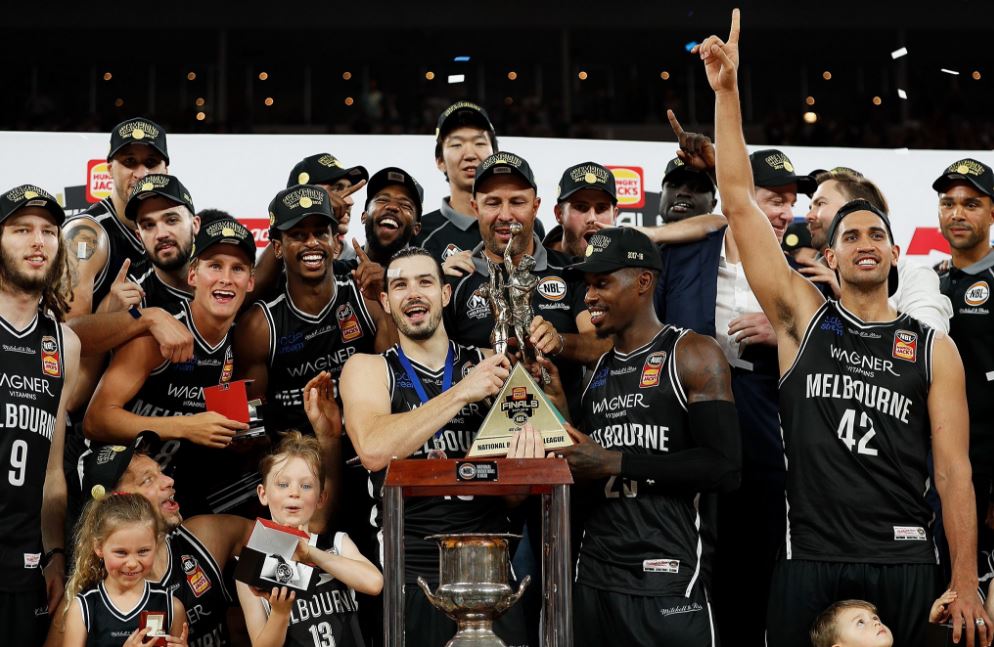 "I love this place. It's so good to play here," Goulding said.
"I wanted to come out and set the tone.
"I had a lot of people in my corner believing in me so I just come out and shot my shot.
"Commiserations to Adelaide. That's a great team. That's a great team, really well coached."
Team with home court advantage wins. Box Two ticked.
Prather now has won three championships in three years of NBL basketball after two with Perth Wildcats, completing a "threepeat" on his own.
Like Goulding, he averaged 19.6ppg across the championship, absolutely vindicating his reactivation by coach Dean Vickerman, still the most important recruit Melbourne brought in this season.
For United, "let's paaarty!" as Goulding declared. For Adelaide, it came a step closer than last year's semi final elimination and pushed this series to the brink without a key man in Childress.
Importantly, in Game 5, apart from parochial supporters, no-one could have been especially unhappy with the officiating.
"I want to thank all my boys. You know, showing up to training every day and seeing you guys, that's what I live for," Teys said in his concession speech.
"I'm super proud of the way you guys backed up and faced adversity day-in and day-out.
"We got knocked down plenty of times but we got back up and kept punching so I appreciate the year we had.
"Make sure you remember the pain cause hopefully we can get back here and go one more next year."

MELBOURNE UNITED (1) v ADELAIDE 36ERS (2)
GAME 1: Melbourne United 107 (Goulding 26, Ware 20, Boone 17, Prather 13, Wesley 11; Boone 7 rebs; Hooley, Wesley 5 assts) d Adelaide 36ers 96 (Johnson 18, Shorter 16, Creek 14, Childress 12, Hodgson, Moore 10; Creek 9 rebs; Moore, Creek 4 assts) at Hisense Arena.
GAME 2: Adelaide 36ers 110 (Deng 18, Moore, Creek 17, Johnson 15, Sobey 14, Childress 13, Shorter 10; Creek 9 rebs; Sobey 5 assts) d Melbourne United 95 (Prather 20, Goulding 19, Barlow 13, Wesley 12; Prather 7 rebs; Wesley 3 assts) at Titanium Security Arena.
GAME 3: Melbourne United 101 (Ware 25, Prather 23, Goulding 15, Boone 10; Prather 6 rebs; Hooley, Ware 3 assts) d Adelaide 36ers 98 (Johnson 20, Moore 18, Deng 16, Shorter 15, Creek 14; Deng, Creek 8 rebs; Creek 5 assts) at Hisense Arena.
GAME 4: Adelaide 36ers 90 (Johnson 21, Sobey 16, Shorter 14, Deng 13, Moore 12, Creek 10; Johnson 9 rebs; Shorter 3 assts) d Melbourne United 81 (Prather 23, Goulding 15, Ware 13, Boone 10; Prather 7 rebs; Goulding 4 assts) at Titanium Security Arena.
GAME 5: Melbourne United 100 (Goulding, Ware 23, Prather 19, Wesley 14, Boone 10; Boone 12 rebs; Wesley 3 assts) d Adelaide 36ers 82 (Shorter 20, Johnson 17, Creek 15, Moore, Drmic 10; Creek 10 rebs; Moore 7 assts) at Hisense Arena.
Melbourne United wins Championship 3-2.