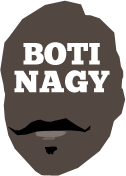 ---
Advertising opportunities available.
Please contact me.
---
Gaze The Man. The Master. (Book Review)
Tweet
FOR a nation which for years has not had much in the way of basketball books to call its own, Australia has more recently been blessed with several fine offerings, but none so engaging as "GAZE. The Man. The Player. The Coach."
The life story of Lindsay Gaze is riveting from start to finish, an autobiography largely told in his own words, but with the ghosted guidance and masterful storytelling of multiple Basketball Writer of the Year award-winner Grantley Bernard.
It was Grantley's work on "The Andrew Gaze Story" which probably set the basketball book ball rolling, with "Lauren Jackson - A Life in basketball and Beyond" and Matt Logue's "Hoop Dreams Down Under" continuing to accelerate interest in the sport's rich Aussie history.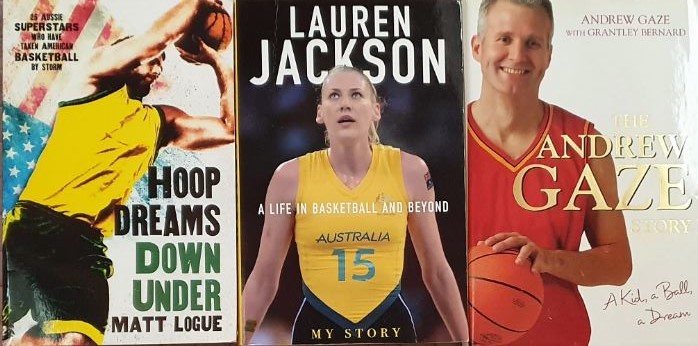 But "GAZE" takes it to a new level, for me at least. This is one I could not put down. Now anyone who has been around basketball in Australia for longer than the five minutes it takes to become a keyboard hero, has heard of Lindsay Gaze.
And equally many have an opinion of him, as indeed did I. Arguably our most internationally acclaimed and decorated purveyor of the sport of basketball, to know Lindsay as The Coach does not mean you necessarily know him as Lindsay The Player. And most certainly, you are unlikely to know a great deal of Lindsay The Man.
The book starts right there and hooked me immediately with Lindsay's poem, an "Ode to Margaret," his beloved wife and life companion. It's beautiful and already alerts the reader that this book may not be exactly what you were expecting.
The candour with which Lindsay addresses life growing up with two brothers and an abusive father, and how he and his siblings finally put an end to the domestic violence in their home, is eye-opening.
It is no huge surprise then that his basketball mentor Ken Watson largely became a father figure and major career and life influence. But Aussie Rules football also beckoned to Lindsay, though not nearly as powerfully as the siren song which was the ultimately irresistible lure to basketball.
LEADER LINDSAY: Lindsay Gaze leads Australia out at the 1962 'world championship' in Manila.
As a player, Lindsay would have been a triple-Olympian had the Australian teams he was part of made it through the qualifiers in 1960 to Rome, or 1968 to Mexico. Instead, the man who dedicated his life to Melbourne Church/Melbourne Tigers, was prominent at the Olympics in Tokyo in 1964 and wore the green-and-gold for the last time at the 1970 FIBA World Championship when even he was taken aback at his own selection.
Watson steered him into coaching and he would lead the Boomers at Olympic Games in 1972, 1976, 1980 and 1984 before stepping aside, the impact of the horrors at the Munich Games evident in his story.
Also in 1984, Melbourne was admitted into the NBL, Lindsay coaching it to two championships before completing his journey.
Lindsay's way of looking at life is unique and his humility and refusal to take too many of the accolades and back pats seriously is a trait many of us have experienced and enjoyed first-hand.
He is forthright, and that comes through in some of the back stories during his eons in basketball administration. He also remains humble and humorous, telling a story many of us never expected to read, let alone now know.
Put it this way. You cannot truly call yourself a genuine fan of the sport of basketball in Australia, if you do not know the Lindsay Gaze story.
I loved it and I'm South Australian. And as Lindsay recalls, his popularity in SA, especially during the 70s, was, to put it sensitively, non-existent.
Of course, his children Janet and Andrew also feature prominently and he still is writing poetry, which is the high on which this book concludes with his piece, "The Man in the Mirror."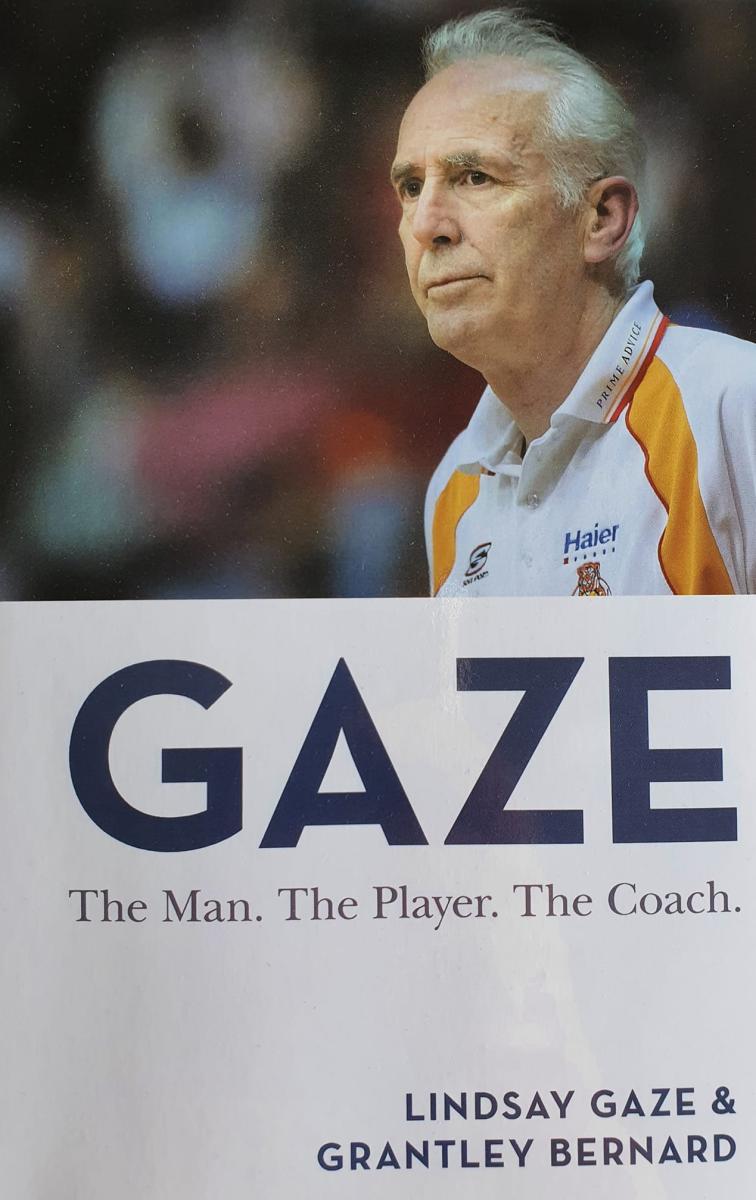 Finally with "GAZE. The Man. The Player. The Coach." we can also now know him in depth at long last.
"GAZE. The Man. The Player. The Coach" will be available in all good bookstores from January 18, and maybe even in a few disreputable ones. Or order and purchase a copy now through www.wilkinsonpublishing.com.au