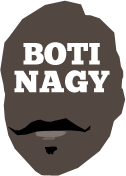 ---
Advertising opportunities available.
Please contact me.
---
Goodbye Garry, wish it wasn't so
Tweet
THE optimist in me likes to believe we all have that one – or more – friend(s) we can go years without seeing, but with whom we instantly can resume a conversation as if the intervening month, year, decade was merely a moment.
Garry Calvert is that special friend in my life. We met when we were still kids trying to pass Year 12 at Croydon High School.
He was returning for his second or third crack at it so was a bit older and quite a compelling force of nature.
Already Australia's junior javelin champion, Garry was an outstanding all-round athlete who would be national men's javelin champion three times before embarking on a coaching career which took him around the world.
It made it hard to keep in touch at times, before Facebook and then Messenger. The first time we accidentally "face-timed" we spent the first few minutes roaring with laughter at how old and ugly we'd become. "Let's not do THAT again," was our unanimous decision.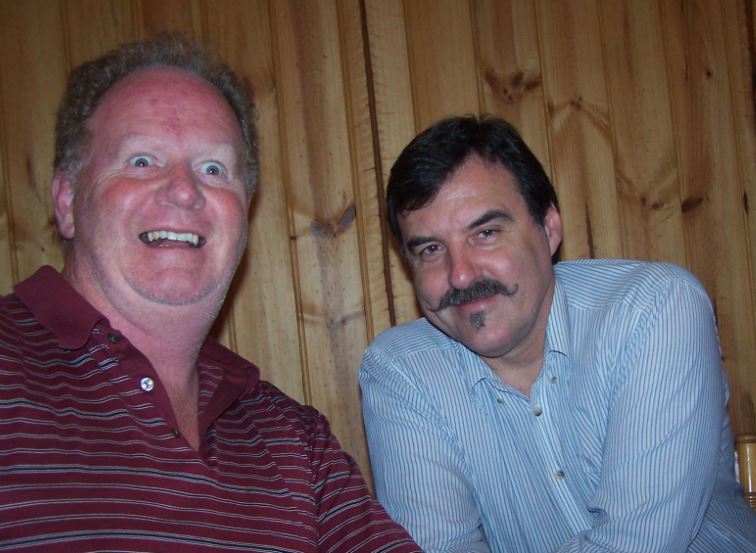 That seems to be the best thing about retaining a lifelong friendship with someone you shared some portion of school life – you laughed a lot in your youth.
So you inevitably know how to make each other laugh. And that makes catching up so much more enjoyable.
We caught up earlier this week, as Garry, currently national coach of China's javelin throwers – and yes, he recently met and befriended Aussie basketball coaching icon Brian Goorjian – contemplated a new and tempting international contract offer.
Over the past eight years alone, he has coached in New Jersey, Arizona, India and China and is regarded as the world's finest javelin coach and also among the top three "throws" coaches – javelin, discus, hammer – gracing our planet.
When I heard the news yesterday evening that he died of a heart attack in Beijing on Friday, I must admit it was beyond shocking.
We'd just been talking this week and anyone who knew Garry knows he presented as a fairly physically imposing specimen.
In high school, he wore a T-shirt every day, whether it was 30-degrees or 3. Arms crossed as he waited in the corridor outside our classroom, he was never cold and always deadpan.
In fact until you got to know him, he was quite intimidating.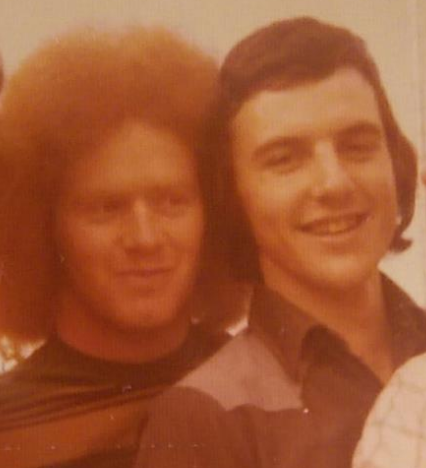 But we were trying to get an open boys basketball team going and Garry, who would play Premier League-level in South Australia for Norwood and North Adelaide, was among the first to volunteer.
He could rebound, play D, set screens, nail the putbacks and was consistent with his mid-range jumper.
But athletics – and he was above average in every discipline – always was his first love.
Through his athletics contacts, he knew the SA High Schools Athletics Championship was going to be held at Olympic Sports Field in Kensington.
The Phys Ed senior teacher at Croydon was against participating in any outside-school sport – yeah, go figure – so Garry sequestered the appropriate entry form, forged the teacher's signature on it and suddenly, Croydon High School had a team in the state championship.
On the particular day, four of us – Kym, Steve, Ossie and I – wagged school with Garry to go to Kensington and cheer him on.
You see Garry was the entire Croydon High School open team. And we were his cheer squad.
He sauntered down to the track, won the 100m sprint, then strolled across the field to set a winning long jump mark. One throw of the javelin and he had that won. Then he ran a 200m, and won. He set the high jump high before winning the 400m. He took out the triple jump before informing stewards Croydon did not have a relay team.
Of the eight open events, he won seven, which meant he accumulated more than enough points to win the Open division and the Shield which went with it.
(To this day I remain baffled why any three of us didn't just join him and run legs of the relay, but we didn't, and it's a better story this way anyhow because truth is stranger than fiction.)
At the presentations when the carnival was complete, they called out all the winning schools in order – Under-13 champion school, Under-15 etcetera.
When it got to "Open champions – Croydon High School – and could the team come out and accept the Shield," Olympic Sports Field was gobsmacked as Garry walked out alone. He accepted the Shield, turned to the four of us watching in the stands, and waved it at us.
It's one of my favourite childhood memories and always will be because that's the kind of amazing person Garry was.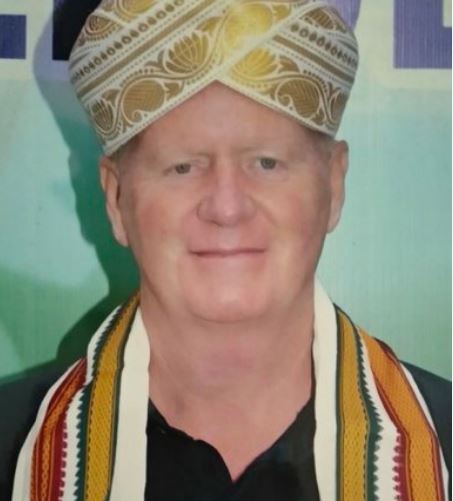 When one of his former throwers, Jarrod Bannister, died suddenly in February at 33, Garry was more upset than he expected, the pair having dissolved their coach-athlete partnership on poor terms.
"At least he doesn't have to worry how he will survive financially in retirement," Garry told me.
Having spent much of his adult life travelling the world and coaching the best throwers, it bothered him that one day he would return to Australia and would struggle financially.
I guess fate took care of that worry for him.
During his throwing career, he trained under Franz Stampfl, the Austrian-born athletics supremo who coached Roger Bannister to the historic first sub-four minute mile, and also under Miklos Nemeth in Hungary, who strongly influenced his technique.
At home briefly about a decade ago, I talked him into coaching with me in Southern Tigers' Under-18 Girls program. His influence on running techniques was marked and he enjoyed coaching the 2s in his own right.
He got to know my daughters through that and quickly became like a beloved uncle to them. I must confess, I loved that he loved my girls and they loved him back.
When one of them was struggling with her short-tempered college coach in Alabama, Garry offered to drive from Arizona and "bash him."
He was only half-joking.
He's gone now, will be cremated soon, and his Filipino wife Nerissa to take his ashes home.
And that, my friends, is that. Those of us lucky enough to know him get to revisit a lifetime of memories, stories and often hilarious anecdotes, like the time he was speeding me home from hospital with my leg in a cast and tried to out-run a pursuing police car, its sirens blaring.
When they tried to pull alongside, he "innocently" ignored them, singing along loudly with the radio, forcing them to back away to avoid oncoming traffic.
I think they had defected his car about 55 times before calming down.
When some of us catch up again, Garry stories will dominate. Unfortunately though, the next time he and I will be able to pick up a conversation where we left off, someone will be writing something like this for me.
Rest In Peace old friend.