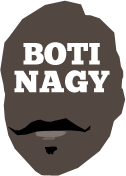 ---
Advertising opportunities available.
Please contact me.
---
Griner's nine-year Russian prison term confirmed
Tweet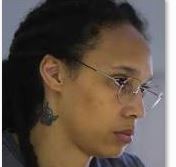 AN appeal against her nine-year prison sentence for "smuggling and possessing cannabis oil" by WNBA and USA superstar Brittney Griner was rejected today in a Moscow court, consigning her to remaining behind bars, where she has been since her February 17 arrest.
The 32-year-old dual-Olympic Gold Medallist with the USA, was convicted in August and given a sentence clearly not commensurate with the crime.
The White House called the legal proceedings in Griner's case a "sham", a top US diplomat attending the hearing labelling the sentence "excessive and disproportionate".
Any chance of an early release now hinges on a prisoner exchange between Russia and the US, Griner rightly seen now as a political pawn given the strong anti-Russian mood of the world since its illegal invasion of the Ukraine.
"No judge, hand on heart, will honestly say that Griner's nine-year sentence is in line with Russian criminal law," WNBA lawyer Alexander Boykov said.
When Griner was convicted in August, the Kremlin raised the possibility of a prisoner swap, American media reports implying imprisoned Russian arms trafficker Viktor Bout - known as the Merchant of Death - could be transferred by Washington to the Russian authorities as part of a deal.
Earlier today when news broke of the appeal's failure, Griner's wife Cherelle told the CBS Mornings program Brittney was a "hostage" of the Russian government.
She said she does not know if the incarcerated American "has anything left in her tank to continue to wake up every day and be in a place where she has no-one".
Griner, arriving in Russia to play basketball in the WNBA offf-season, first was detained at an airport near Moscow when vape cartridges containing cannabis oil were found in her luggage.
There is little doubt the real reason she has been detained is because she is American.