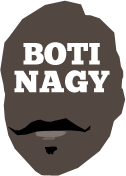 ---
Advertising opportunities available.
Please contact me.
---
FLASHBACK 100: Happy Anniversary
Tweet
LAST week the NBL and NBA announced three joint matches coming up within two months. FOX SPORTS then revealed its full commitment to Aussie basketball. Five years ago when B.O.T.I. launched, it was a hell of a different story as you can see in this "special centenary edition" of "FLASHBACKS".
INDEED it was a different world in August, 2012 when Isaac Forman and Ben Fitzsimons strongly suggested this blog/website to me, the former so on board he devised it.
Basketball in Australia was in a vastly different place, way down the sporting food chain. The journey from the wilderness to the penthouse isn't quite complete, but wow has it been fun to watch and be involved in.
*Let's start on August 2, 2012, when we launched the site with the magnificent documentary of the 36ers' Golden Era. Check it out here
*Who would have guessed former Adelaide 36ers coach Mike Dunlap would end up in the NBA, coaching Michael Jordan's team? It happened!
*Why Kobe Bryant and LeBron James started making comparisions between the USA's 2012 Olympic team and the Dream Team remains a mystery to this day. But they did it here.
*Chris Anstey was appointed coach of the NBL's Melbourne Tigers, while in London, Michael Aylen called the Games' Gold Medal match between USA and Spain. Not only did that happen, but import Ayinde Ubaka played 29 regular season games in a 28-game regular season. How? It was magic!
*Meanwhile, back in London, Liz Cambage of the Opals against Russia threw down the first women's dunk in Olympic history.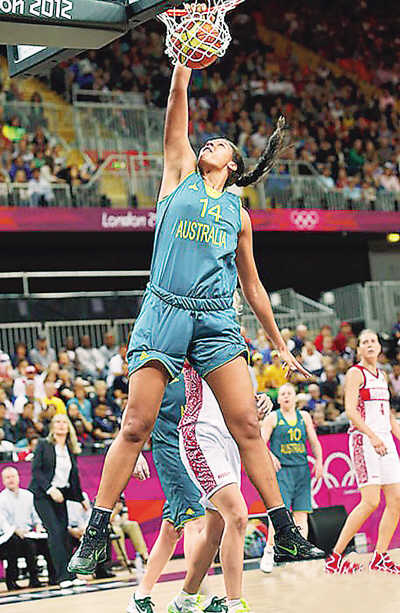 *NBL.TV landed and the league shared its preseason tournament with the WNBL at Dandenong Stadium.
*The Boomers bowed out in the quarters at the Olympics and the Opals scored Bronze as respective coaches Brett Brown and Carrie Graf stepped away from their head coaching roles post-Games.
*NBA star Jonny Flynn excited NBL fans in Melbourne when he arrived for the Tigers.
*Erin Phillips, controversially omitted from the London Olympic Opals, won a WNBA championship instead with Indiana Fever.
*In Adelaide, the 36ers sacked barely used import CJ Massingale in a controversial move that signalled the end was near for third-year coach Marty Clarke.
*The NBL staged its North V South All Star Game in Adelaide and Chris Goulding took MVP honours in the gala event, Ken Cole inducted into the Hall of Fame the previous evening.
*Suzy Batkovic and Cedric Jackson won the WNBL and NBL MVP awards for 2012-13 as stalwarts Glen Saville, Nathan Crosswell and Dillon Boucher headed into retirement.
*Bendigo won its historic first WNBL championship and New Zealand completed an NBL threepeat, coach Andrej Lemanis moving on to coach the Boomers.
*Townsville Crocs returned their NBL license to governing body BA but the club was saved and Shawn Dennis installed coach.
*Brendan Joyce was appointed Opals coach and BA also gave us all a new word "demerger" as NBL clubs again took independent control of their league.
*Ray Allen's 3-pointer saved Miami in Game 6 of the NBA Final and the Heat went on to win the championship from San Antonio Spurs in Game 7.
*Matthew Dellavedova didn't hear his name called out at the NBA Draft but former Boomers (and NM Giants, Sydney Kings) coach Brett Brown won the job as head man at Philadelphia 76ers.
*Lauren Jackson helped the Opals to an Oceania sweep of NZ's Tall Ferns, the Boomers similarly qualifying for FIBA Worlds, while Delly and Dave Andersen saw the NBA door creak open.
*Trevor Gleeson takes the helm at Perth Wildcats and Joey Wright is the new man at Adelaide 36ers, their two teams headed for the Finals Showdown.
*The Blitz in Sydney launches the new NBL season, much controversy over the bold plan by the new referees boss Mal Cooper and associates Bill Mildenhall and Ray Hunt introducing a stricter calling regime.
*Fraser Neill comes on board as new NBL CEO but the league loses one of its greats when its inaugural MVP, Ken Richardson, passes away in Darwin. Five years later, and BA still doesn't have him in its Hall of Fame.

*Hall of Famer Ian Davies passes away in November, 2013.
*Sydney Kings' NBA import Sam Young finds the league tougher than he expected while Fraser Neill details his vision for growing the league with more teams and boutique stadiums, his plan effectively cutting short his tenure as NBL CEO.
*Bendigo Spirit goes back-to-back in the WNBL, Rotnei Clarke is NBL MVP and Perth's superstar import James Ennis ditches his All Star Five trophy into the waters off the Docklands.
*Basketball Australia totally screws up - how rare! - by making an Opals squad berth untenable for Abby Bishop after she adopts her newborn niece Zala, shooting itself in the foot with a blunderbuss and turning a magnificent chance to laud one of its outstanding athletes and people instead into a horrific "no-one wins" controversy.
*An NBL champion with South Dragons, Joe Ingles wins a Euroleague championship with Maccabi Tel Aviv while back in Melbourne, the Tigers are gone and the club's new name of "United" draws all manner of outspoken reaction.
*Patty Mills is outstanding as San Antonio Spurs smash defending NBA champion Miami Heat 4-1 to win the 2014 title, Aron Baynes also playing his role.
*Dante Exum is taken at #5 by Utah Jazz in the NBA draft and Joe Ingles joins him to make it two Aussies in Salt Lake City.
*Anthony Moore is named BA chief executive officer, the Opals lose Liz Cambage just days ahead of the FIBA World Championship but playing a tremendously attractive team game, still claim a stunning Bronze Medal.
*The Boomers' gutsy FIBA World Cup campaign is overshadowed by a "tanking" controversy in a loss to Angola, an investigation which ultimately goes no-where even launched by the world body.
*Aussies Sandy Brondello (coach), Penny Taylor and Erin Phillips win the WNBA Championship with Phoenix Mercury, Brondello also winning Coach of the Year honours.
*Townsville Crocodiles win the NBL Preseason Blitz, Chris Anstey resigns as Melbourne United coach after just one game and Sydney's NBA import Josh Childress sparks worldwide attention when he thumps Jesse Wagstaff.
*Brock Motum joins the 36ers while Penny Taylor and Cappie Pondexter join WNBL's Dandenong Rangers in what turns into the last season of the league on ABC-TV.
*Townsville Fire win their first WNBL championship, West Coast Waves are taken over by Perth Wildcats to become "Perth Lynx" (again), while Adelaide Lightning look set to fold.
*NZ Breakers win the NBL championship with a stunning buzzer beater by Ekene Ibekwe over Cairns.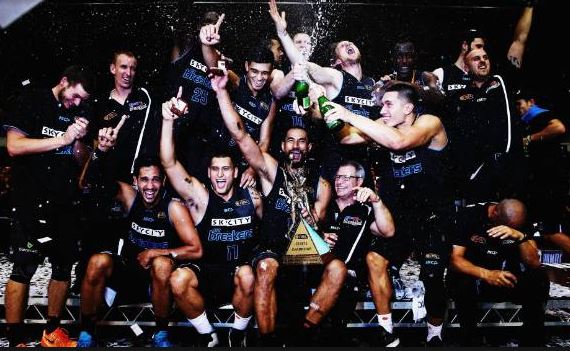 *Abby Bishop wins the 2015 WNBL MVP, further highlighting BA's Opals selection "policy" stupidity but hey, who knew what was to come ahead of Rio Olympics?
*Wollongong Hawks and Townsville Crocs into voluntary administration as Adelaide 36ers also in deep financial doggy-do.
*The Motor Accident Commission jumps into the driver's seat to save Adelaide Lightning.
*Larry Kestelman "buys" the NBL and sets about restoring it to former glories, and moving it beyond.
*Golden State Warriors, with Aussie centre Andrew Bogut, beats Cleveland Cavaliers for the NBA Championship, Matthew Dellavedova a galvanising hero for the Cavs.
*It's sold out at Rod Laver Arena as the Boomers' NBA stars and the Opals beat New Zealand in Round 1 of their two-game Oceania Series, completing their sweeps across the Tasman.
*A fabulous NBL off-season leads to a fantastic regular season, all matches live on FOX SPORTS as the new "Larry Legend" continues to deliver.
*Crocs import and reigning league MVP Brian Conklin smashes Perth captain Damian Martin in the face in a horrendous incident.
*Conklin injures Adelaide 36ers swingman Mitch Creek and soon after, Townsville management releases its American big man. Sydney Kings sack coach Damian Cotter in-season.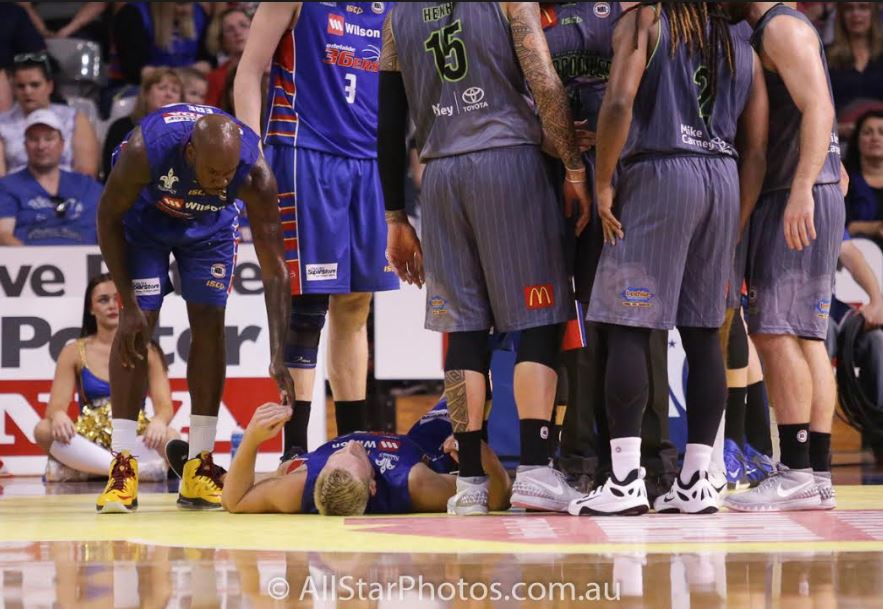 *Chopping and changing imports, WNBL rookie club SEQ Stars signs its own death warrant and struggles to make it through a solitary season.
*Kevin Lisch, playing for Illawarra, wins his second league MVP award, while his former club Perth wins its seventh NBL crown.
*Townsville Fire go back-to-back, beating resurgent Perth, and Suzy Batkovic wins MVP honours yet again.
*Lauren Jackson, Australia's greatest basketball player and at one time the No.1 women's player in the world, retires after being beset with injuries.
*The Crocodiles also become extinct as NBL celebrates the return of Brisbane Bullets.
*Matthew Dellavedova wins an NBA Championship ring as Cleveland Cavaliers reverse their championship series against Golden State Warriors from the previous year.
*Ben Simmons joins Andrew Bogut as a No.1 draft choice by the NBA, Thon Maker also joining Milwaukee where Delly accepts a new contract.
*Shannon Seebohm coaches Australia's Sapphires to the FIBA World Under-17 Gold Medal, under the current regime, probably one of the last times a male coaches a women's national team.
*Injured in the NBA Final, Andrew Bogut battles to get to the line for the Boomers in Rio while several Opals selections - and the absences of players such as Batkovic, Bishop, Madgen, O'Hea, Allen - strongly suggest this campaign will be doomed.
*After an amazing, record-breaking Olympics by the Boomers, they are eventually robbed of a Bronze Medal, losing 88-89 to Spain courtesy of two phantom calls in the last half-minute while the Opals, as expected, struggle to the quarters where they are bundled out by Serbia.
*The NBL takes another bold step forward, making Michael Aylen and Vaughan Mayberry fulltime refs.
*Illawarra wins the Blitz in Brisbane - a.k.a. the Australian Basketball Challenge - as the Bullets return to the NBL in Townsville's absence.
*The NBL is flooded with returning star Aussies, talented new imports and Terrance Ferguson, an 18-year-old NBA draft prospect from Dallas whose presence in the league brings scouts Down Under on a regular and fruitful basis. The season also rapidly evolves as the most even in history.
*The WNBL gives Sally Phillips its Head job - no emails please, that's what BA named it - and she sets about tracking down a television deal the federation for years has said is "imminent".
*Players such as Jerome Randle, Casper Ware and Bryce Cotton further electrify a super NBL season while Breakers import Akil Mitchell suffers one of the worst injuries seen on live TV.
*Having gone to a best-of-three Grand Final last season, the WNBL also adds best-of-3 semi finals, Sydney Uni Flames sweeping Dandenong Rangers in the championship series.
*Incredibly, after the most even regular season in NBL history, Perth Wildcats sweep the best-of-5 grand final over Illawarra, the Hawks disrupted by the tragic death of the father of import Marvelle Harris and blown away by Bryce Cotton.
*The WNBL lands a landmark deal with FOX SPORTS with the pay-TV network a genuine partner, and star players flood back to and into the league.
*Andrej Lemanis is reappointed Boomers coach and Sandy Brondello takes over the reins of the Opals.
*Suzy Batkovic is in rare air as she becomes the first player named WNBL MVP a record five times and Jerome Randle wins the NBL MVP, Adelaide's first winner in 30 years since Mark Davis in 1987.
*Andrew Bogut, now suiting for a Cleveland Cavaliers heading for a third straight NBA Final against Golden State Warriors, breaks his leg in his Cavs debut. Ultimately, the Warriors, with star recruit Kevin Durant, again rule.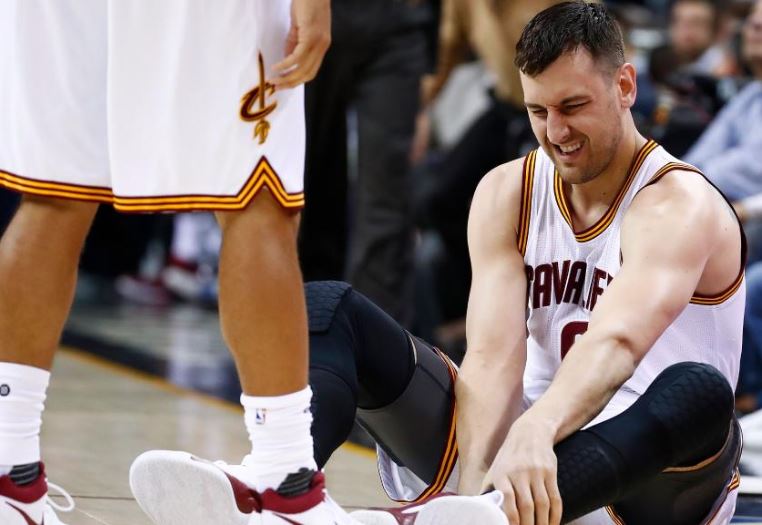 *FIBA announces 3X3 basketball is an Olympic sport, as of Tokyo 2020, with Champions League Basketball in Australia at the forefront of spreading the short-form game.
*The NBL boasts record participation in NBA Summer Leagues, with Kings coach Andrew Gaze and 36ers coach Joey Wright both also on team staffs.
*Reg Biddings, holder of the NBL record for points scored in a 40-minute game with the 63 he scored in 1981 (it also still stands as the No.2 all-time mark behind Al Green's 71 in a 48-minute game) dies at 59.
*NBL continues strengthening its links to China but in another huge announcement, reveals preseason games for Utah Jazz, Oklahoma City and Phoenix Suns against Sydney, Melbourne and Brisbane respectively. Terrance Ferguson will face United at OKC, where he was drafted.
*FOX announces it will be screening all Boomers and Opals games in FIBA competitions as Australia snares silver at its first FIBA Asia Women's Cup in India, naturalised Kelsey Griffin the tournament MVP.
It has been an amazing five years and there has been much left out in this recap for the website's fifth birthday. But without any shadow of doubt, basketball's next five years look even more exciting.
PS - OK. It wasn't "magic". Ayinde Ubaka DID play 29 regular season games in a 28-game season. How? He had 18 at Melbourne before being cut, then moved to the Hawks where they had 11 games left on the schedule and he played them all.