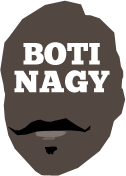 ---
Advertising opportunities available.
Please contact me.
---
Having midweek flashes, good and bad
Tweet
HERE'S a pair of rare midweek "Flashbacks"- one from 2012, the other from 1941.
This first one appeared in The Advertiser newspaper in Adelaide on September 6, 2012 and it is interesting now in the light of the "likely rebranding" etcetera which, as always, was little more than politicspeak for the benefit of the gullible.
The second one shows how the pioneers of the sport in Australia thought. It makes for a nice contrast.
MILDURA Basketball Association is considering leaving Victoria's "Big V" competition to join SA's rebranded state league in 2013.
BSA competitions manager Paul Arnott yesterday confirmed initial inquiries.
Mildura BA secretary Adam Tarr said SA presented an attractive option for the Heat.
"Where we are demographically and what we can afford geographically makes competing in Adelaide an attractive option for us," Tarr said.
"We have only touched base with BSA but haven't received anything back at this stage."
Tarr said competing in the Big V league meant regular travel to Melbourne and regional centres, which had become increasingly arduous for Mildura's program, with some players dropping out to play football.
"That said, we have spoken to the Big V about our concerns and they have been really good to us," he said.
Tarr said he was hoping to hear back from BSA.
"We're trying to find the best spot for us in terms of what we can afford," he said.
BSA chief executive Mark Hubbard said the state league was under review and likely to be rebranded and relaunched next year.
Mildura won this year's Big V Division 1 men's competition - "Championship" is Big V's top division - which puts the Heat on par with the BSA's league.
"The idea has been floated to us by Mildura and it is an interesting proposition," Arnott said.
"We have to see how our clubs react and how it would impact on costs."
HERE'S also a Flashback, this one emailed by Melbourne basketball celebrity and guru Nigel Purchase.
Who says the more things change, the more they stay the same, eh? This is from the parish notes of St Luke's North Fitzroy, April 1941, an article written by the late, great Ken Watson.

"The Spirit of Basketball"
It's all very well to have courage and skill
and it's fine to be counted a star,
but the single deed with its touch of thrill
doesn't tell us the man you are
For there's no lone hand in the game we play
we must work to a bigger scheme
and the thing that counts in the world today
is "how do you pull with the team?"
for never the work of life is done
by the man with the selfish dream
and it's leaving all thought of self behind
that fashions the winning team.
"These few words I think, give point to the view we hold, that basketball is more than
just a sport.
In this game, as in few others, the highest point of teamwork and
co-operation is reached and counts much more than individual brilliance.
Thus basketball played in the right spirit is a very strong character-building
influence, and we do profit much by having that influence at St Luke's."
Thanks for that Nigel.