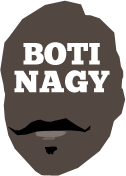 ---
Advertising opportunities available.
Please contact me.
---
The Heat On (for Fire in Melbourne)
Tweet
WITH today's Melbourne weather forecast for a balmly 39 degrees, the heat literally will be on tonight in Game 2 of the Boomers-Fire WNBL Grand Final Series.
Temperatures in the State Basketball Centre are expected to be at around 32 degrees at tip-off, making the wellbeing of the participants - and even the sold-out crowd - a factor.
However as FOX SPORTS will show the match live from tip-off tonight at 7.30pm (AEST time), that strongly suggests the WNBL is unlikely to kick in any "hot weather policy" and bail on the game at the last minute.
So who is better off?
The Fire, whose players live in Townsville, which is pretty warm much of the year? Or Melbourne with its back to the wall, having to win to keep the championship series alive?
To force a Game 3 decider, Melbourne needs to find secondary scoring options to Liz Cambage and do a lot better than 3-of-23 from long range.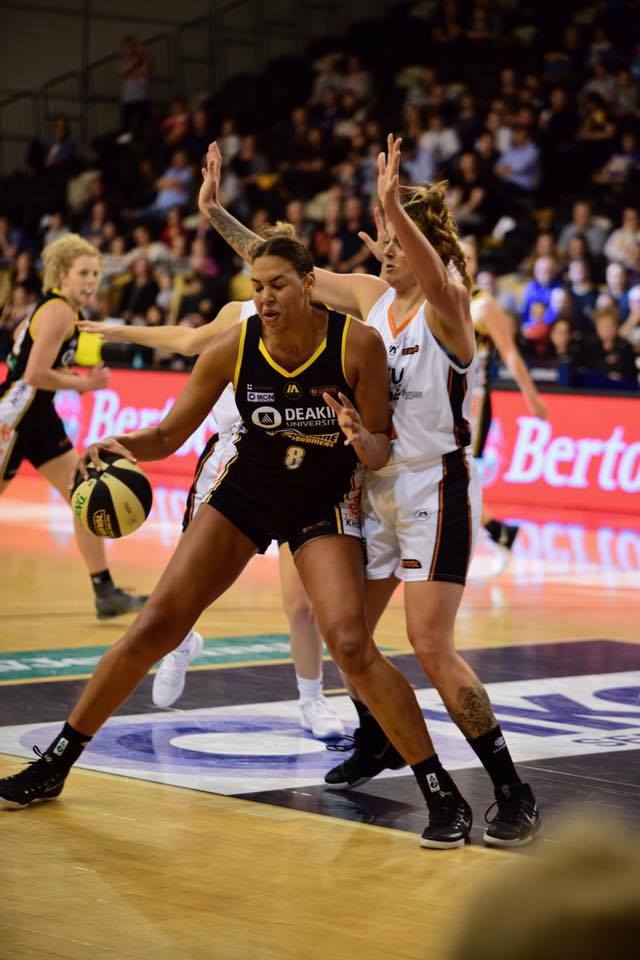 Maddie Garrick hit two of those and Jenna O'Hea one, meaning players such as Bec Cole, Brittany Smart, Kalani Purcell and Monique Conti shot an egg between them. (Not that Garrick and O'Hea's combined 3-of-12 was any great shakes either.)
The fact is though Townsville has really upped the defensive ante since the finals began. The Fire held defending champion Sydney to 57ppg at 29 percent during their semi final sweep and Melbourne to 64 points at 35 percent in winning Game 1.
Suzy Batkovic, Cayla George, Sydney Wiese and Laurin Mincy may be offensive forces but they don't mind getting down and dirty in the trenches either.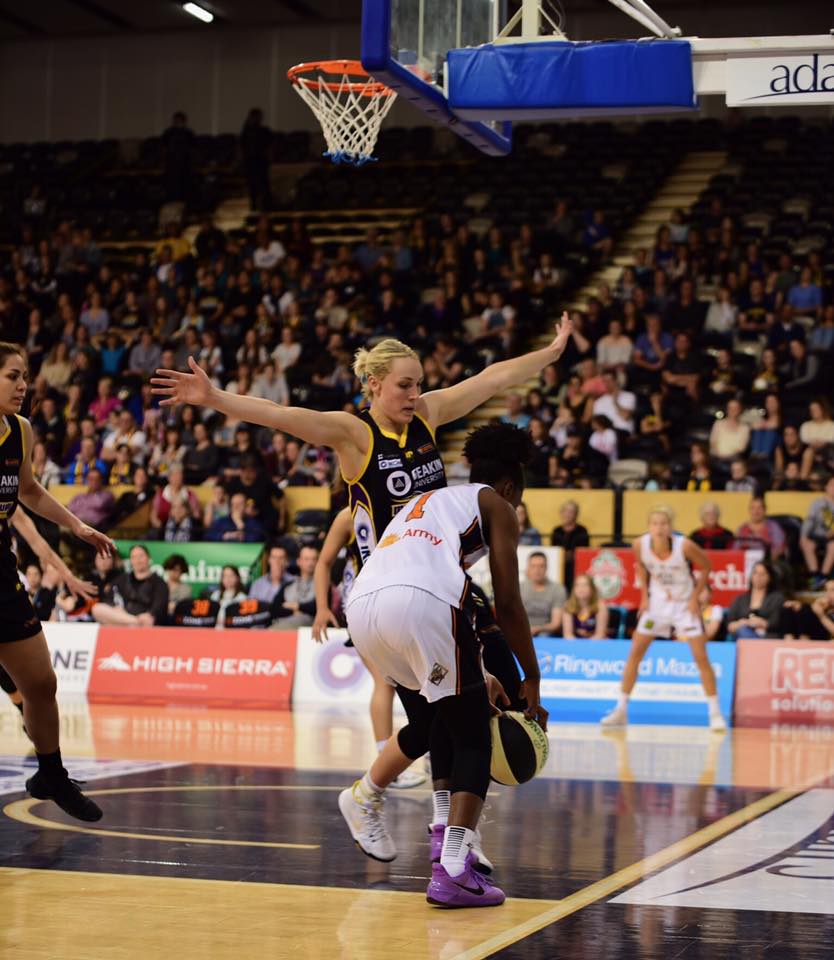 Mia Murray, Micaela Cocks and Kelly Wilson aren't exactly defensive slouches either.
But when no player other than Cambage reaches double figures, you know there's plenty of scope for the Boomers to lift. Louella Tomlinson should do better than two points, for example.
In front of a big sold-out home crowd, expect Melbourne to be much improved on Game 1's showing. But if Darcee Garbin again also steps up as a factor, there may be no call for a Game 3 on Sunday in Townsville.
* * *
ENTHUSIASTIC FOX SPORTS caller Ben Waterworth was throwing around his favourite words "fascinating" and "inspirational" with abandon during Game 1.
But in two articles he wrote this week for FOX, he again seemed somewhat "inspired:

And...

From the timeless classic "The Princess Bride", it is timely to revisit the classic observation of Inigo Montoya...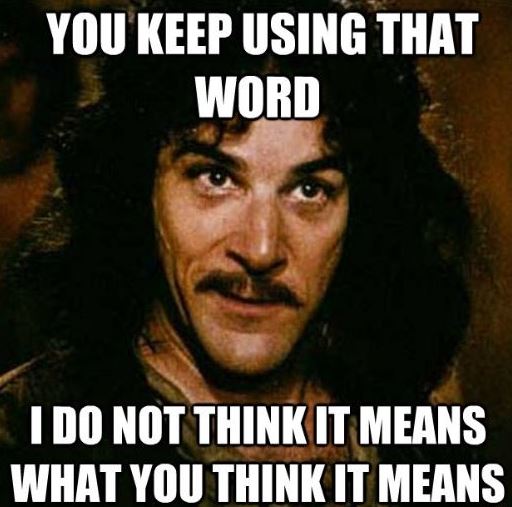 * * *
MAC Adelaide Lightning captain Abby Bishop is packing her bags for a pro stint in Russia.
Lightning teammate and Canadian import Ruth Hamblin already has flown out, playing out the season in France.
This was the other upside of having the WNBL season compacted and players free to pursue further opportunities in January.
Liz Cambage also has confirmed her intention to join assistant coach Erin Phillips at the WNBA's Dallas Wings this year.
* * *
DISAPPOINTING Basketball Australia chose to alert media of the WNBL's award-recipients via press releases and social media. I know it's only a coincidence but after the appallingly shoddy way the league's most successful player was treated by BA's Opals program ahead of the Rio Olympics, Suzy Batkovic's landmark sixth Most Valuable Player award deserved to be feted and celebrated in appropriate style.
Everyone understands when it comes to saving $$$, there are priorities over awards dinners/lunches/brunches/breakfasts. But when BA shortly is loading up an entire Opals squad and staff for a training camp in Italy ahead of a Commonwealth Games IN QUEENSLAND, we can be forgiven for wondering who is making these very sensible money decisions.