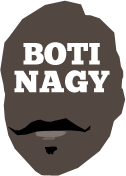 ---
Advertising opportunities available.
Please contact me.
---
Here come the new Boomers
Tweet
CENTRES Matt Hodgson of Adelaide 36ers and unsung grand final hero Angus Brandt of the NBL champion Perth Wildcats are probably the surprise selections in the Boomers' 12 for next month's FIBA Asia Cup.
Not that either shouldn't have made it, given the work they've done and the progress they've made in the past 12 months in particular.
Some of coach Andrej Lemanis' selection options were limited through injury with regular green-and-gold selections such as Cam Bairstow (knee) and Nathan Jawai (shoulder) still on the recovery trail from surgeries.
Similarly, candidate Majok Majok was hampered by an ankle issue, while Rio Olympians Kevin Lisch (knee) and Chris Goulding (ankle) are not yet ready for international recalls in time for August 8's Cup tip-off in Beirut against Japan.
The Australian team for the Cup, is, in fact, pretty exciting.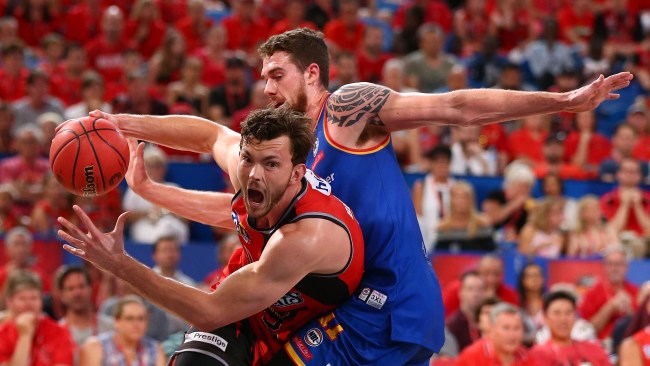 BRAND A: Angus Brandt, back in the green-and-gold.
The venerable Dave Andersen, Daniel Kickert and Nick Kay provide solid options at power forward/centre, dual-Olympian Brad Newley and Kings running mate Todd Blanchfield also give the small forward spot a confident look.
Jason Cadee and Mitch Norton offer point guard options, joined by combo guard Cam Gliddon.
Mitch Creek and Mitch McCarron can slot into the off-guard roles or pinch-hit at the three.
"I'm very happy with the group," Lemanis said today.
"The way they came into camp and the attitude every player showed was humbling.
"I know you'd be disappointed if it was otherwise but still, when you experience the attitude they brought, and their desire to wear the green-and-gold, it is very rewarding.
"When we told players they had been selected, there was such pride and relief – it was as if they'd been picked for the Olympic team."
Lemanis will keep his 12-man team in camp on the Gold Coast for a further three days.
"Then everyone will go home for a few days before we fly out to Beirut on August 2," he said.
"We'll arrive there on August 3 and we're still looking for a lead-in game on August 6.
"Then on August 8, we open (the tournament) against Japan."
Lemanis admitted he knew little about Japan's current national team.
"We played Japan at the World Uni Games in 2015 and they play that Asian style with aggressive penetration."
The draw for Australia (AEST) is:
August 8: Japan, 11pm
August 10: Hong Kong, 11pm
August 12: Chinese Taipei, 11pm
August 17: Quarter-Finals
August 19: Semi-Finals
August 20: Bronze and Gold medal games
While Australia will be going flat-chat to win the Asia Cup at its first attempt, Lemanis said the tournament also presented a genuine chance to scout rivals ahead of the Asian Zone qualifying matches when a berth at the 2019 FIBA World Cup is at stake.
"It's a good opportunity to check out some teams we haven't seen before, such as Chinese Taipei," he said.
(The Boomers are away to Chinese Taipei on November 24 and home to Japan on November 27 as part of their Asian qualifying series for the World Cup. On February 22, the Boomers host Philippines and on February 25, Chinese Taipei. On June 29 next year, Australia plays away to Japan and on July 2, away to the Philippines.)
Lemanis said Brandt and Hodgson had looked good in camp, singling out the Wildcats big man for his performances en route to the NBL Championship.
"And Hodgson brings a unique skill that no-one else has in terms of rim protection and shot-blocking," Lemanis said.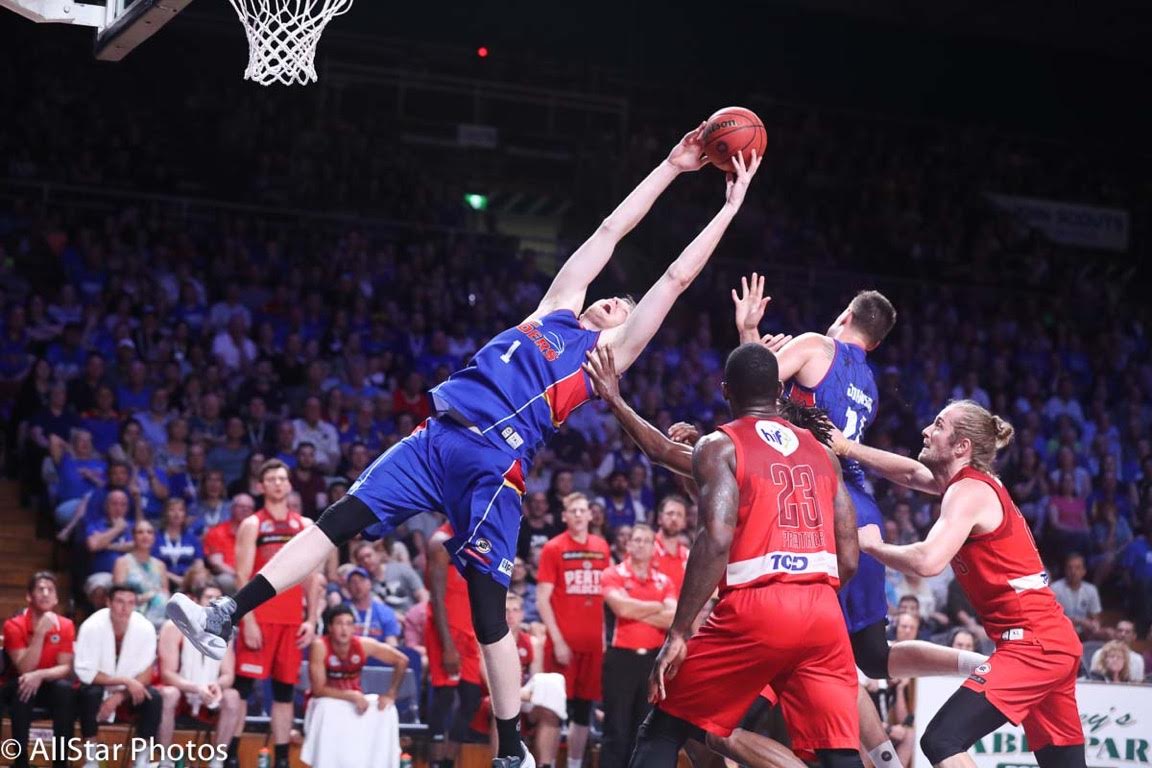 UNIQUE SKILL: Matt Hodgson at full stretch for this rebound.
Stunned when reminded he now has three players named Mitch in the 12 – which one runs over when you call? – Lemanis said Mitch Norton had gotten it right last week when he said it wouldn't be an issue.
"He was right. It's not Mitch (Norton), Mitch (Creek) and Mitch (McCarron). It's Norto, Creeky and Macca."
The team is: David Andersen (Melbourne United), Todd Blanchfield (Sydney Kings), Angus Brandt (Perth Wildcats), Jason Cadee (Sydney Kings), Mitch Creek (Adelaide 36ers), Cameron Gliddon (Cairns Taipans), Matthew Hodgson (Adelaide 36ers), Nick Kay (Illawarra Hawks), Daniel Kickert (Brisbane Bullets), Mitch McCarron (Cairns Taipans), Brad Newley (Sydney Kings), Mitch Norton (Illawarra Hawks).