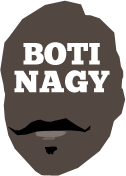 ---
Advertising opportunities available.
Please contact me.
---
Here we go, here we go, here we go
Tweet

THE NBL's 2022 best-of-five Grand Final Series tips off tonight in Sydney where the Kings host the Tasmania JackJumpers in Game 1, with the smart money on one J. Adams to claim the Larry Sengstock Medal as the championship series' Most Valuable Player.
Of course whether that individual winner is Kings' NBA playmaker and league MVP Jaylen Adams making it a double personal success, or the JJ's astonishing late-game performer Josh Adams claiming the accolade remains to be seen - there is no lack of contenders in this star-studded match up.
But will this be that classic case of a team of champions - because the Kings are deep with talent in Adams, Xavier Cooks, Jarell Martin, Dejan Vasiljevic, Ian Clark, Makur Maker ... this list goes on and on - facing a champion team?
Few rated anyone on the Ants' roster when the season tipped off, except maybe franchise player Will Magnay. And he has been out injured for more than half the season.
It has been how Coach of the Year Scott Roth has managed to marshall his troops into a cohesive unit which has made the season a historic one for Tasmania.
Josh Magette has run the show, Jack McVeigh has blossomed into a big-time performer, Clint Steindl is instant-offence off the bench and the team's "grit and grind" attitude to defence has worn down every team in the competition.
The Kings are rolling though and it is difficult to conceive they would lose Game 1 at home in front of 10,000-odd (and some VERY odd) home fans.
Meanwhile Larry Sengstock himself will head the five-man panel to decide the medal-winner.
The panel is: Larry Sengstock - the first ever Grand Final MVP (in 1979 with St Kilda) and 5x NBL Champion.
Ricky Grace – 4x NBL Champion and 2x Larry Sengstock Medallist
Leroy Loggins – 3x NBL Champion and 1982 and 1987 Larry Sengstock Medallist
Brett Maher – 3x NBL Champion and 2x Larry Sengstock Medallist
Phil Smyth – 3x NBL Champion and 1988 Larry Sengstock Medallist

Each judge awards 3-2-1 votes after each game in the series.