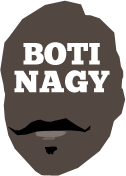 ---
Advertising opportunities available.
Please contact me.
---
Here we go: NBL Cup Rd.1
Tweet
OK. Just to be clear here, the NBL Cup which tips off in Victoria today, is for the trophy and $300,000 prizemoney BUT the 36 games all count toward the current 2021 regular season.
It's different only in the fact clubs are playing for three championship points and a bonus point for every quarter won, with positions determined on a separate Cup ladder.
Whichever club accrues the most points will take home the Cup and $150,000 of the prizemoney.
It's pretty simple really, general admission tickets for the 18 double-header matches costing just $10 and they can be purchased at nblcup.com.au right now.
Two NBL games per session for $10 is as good as it gets and should drive basketball-mad Melbourne fans through the turnstiles in droves.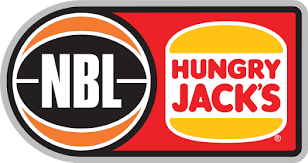 NBL Cup, Round 1
IT all tips off with Illawarra facing Cairns today, and having already twice whupped the Taipans up in north Queensland, it's tough to see any reason to tip against the Hawks. Sure, the season is slipping away from the Orange but they still lack appeal.

The Hawks must start favourites but the hole is getting deeper for Cairns.
IS this the night? Does Perth strike back as it traditionally does after a bad loss and become the first to lower United's colours? Or does Melbourne continue on its merry way, adding another digit to the W column? They're good questions, aren't they? Form though definitely favours Melbourne.

It's tennis time in Melbourne and they're 6-0. Tipping it is on to 7-0.
BRISBANE has a chance now to show something against a genuine playoff contender in South East Melbourne. Both clubs come into this off morale-boosting wins after previously losing to clubs they then stomped. But belting the champs has to build the Phoenix's confidence.

Here's a chance for Gliddon and Te Rangi to step up too.
ADELAIDE's injury-replacement import Jeremy Kendle couldn't train at all this week and is unlikely to play for at least the first week of the Cup. Then again, Sydney has lost Jarell Martin for upto three weeks and he likely will miss the entire Cup series. It doesn't augur well here for two clubs with a 1-1 spli

t so far.
Signing Brandon Paul must surely lift the 36ers' spirits.
DEFINITELY feel for the Breakers who are enduring the toughest situation of all the NBL clubs and the strain does appear to be showing. Rob Loe has headed home to New Zealand which means more court-time for Colton Iverson.

And that can only be a good thing for Illawarra.
This would make the Hawks 2-0 in Cup play.
PERHAPS facing the might of United could do the trick in keeping Cairns focused for the full 40 and bring the Taipans rocking back into favour. And. Perhaps not.

It's impossible to foresee an upset of such mammoth proportions. Right?
THEY played off for the championship last season but the mighty have stumbled. The Bryce Cotton matchup with Casper Ware should excite the latter's motivation after taking a beating previously. But Sydney's stocks are thin on the ground and the Wildcats need Ws.

This one sets Perth back on Recovery Road.
SOUTH East Melbourne and Adelaide split two games in Adelaide with Phoenix making the adjustments. Both clubs have big-name recruits coming in soon (Ryan Broekhoff and Brandon Paul respectively) but at this stage, playing at home may give SEM a slight edge. Or not. This is a hard one.

Ultimately settling on Phoenix but Isaac Humphries could wreak havoc.
Safest bet of the Round: Somewhere ahead of halftime on any game he's calling, Dwayne Russell will find himself "in the shadows." Then he'll throw "downstairs" instead of courtside.