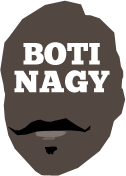 ---
Advertising opportunities available.
Please contact me.
---
He's back - Dunlap lands at LMU
Tweet
LOOK out teams with budding young stars of college age. Former Adelaide 36ers and Charlotte Bobcats coach Mike Dunlap has another university gig and his eyes firmly on Australia as a recruiting ground.
Dunlap, who in 1994 took the 36ers to the grand final, then to fourth in 1995, then sixth in 1996 – yeah, you'd rather see that graph going the other way – lasted one year as coach of the NBA's Bobcats before Michael Jordan pulled the trigger.
(Something about not handling seasoned pros all that well. While that sounds very familiar, there is no disputing Dunlap's bona fides at the college level.)
Charlotte made it to the playoffs this season while Dunlap has won the head coaching role at Loyola Marymount University and quickly was on the front foot.
"The life blood of any program is recruiting, and I feel I can go into New York, California, Australia, all over the world and have a chance to recruit players," Dunlap said at LMU's website.
"My background not only allows me to recruit but to compete against the best coaches in the world, from the NBA to college.
"I have been fortunate to be a part of every level of basketball in the US and that background is going to help."
Clearly still lacking a little self-confidence, it should not be too long before Dunlap is back in Australia, looking for his next run of Simon O'Donnells, Mark Worthingtons and Rupert Sapwells.
Also nice to see Dunlap's long-time supporter, the "Shot Doctor" himself, Brannon Hays, added to his LMU staff.