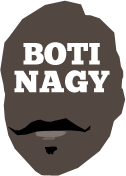 ---
Advertising opportunities available.
Please contact me.
---
Hit the beach for more 3X3
Tweet
CHAMPIONS League Basketball's burgeoning position as 3X3 basketball's pre-eminent force in this country has enjoyed a further boost with its admission into the Australian Beach Games.
The new nationwide partnership means CLB3X3 joins the rapidly expanding list of sports available at the 2018 Australian Beach Games Festival.
As Aussie as you could want, the Australian Beach Games is an exciting multi-sport festival bringing together sports played on and around beaches, such as triathlon, dodgeball, mini table-tennis and now, of course 3x3 basketball. (There's many more of course, but location dependant.)
Perfect for outdoor play, 3x3 has become the No.1 urban sport around the world, one of the platforms FIBA used to drive it into the 2020 Tokyo Games as an Olympic event.
The 3X3 concept is simple and flexible enough to be played anywhere and by all age groups. All that's required is a hoop, a half-court and six players.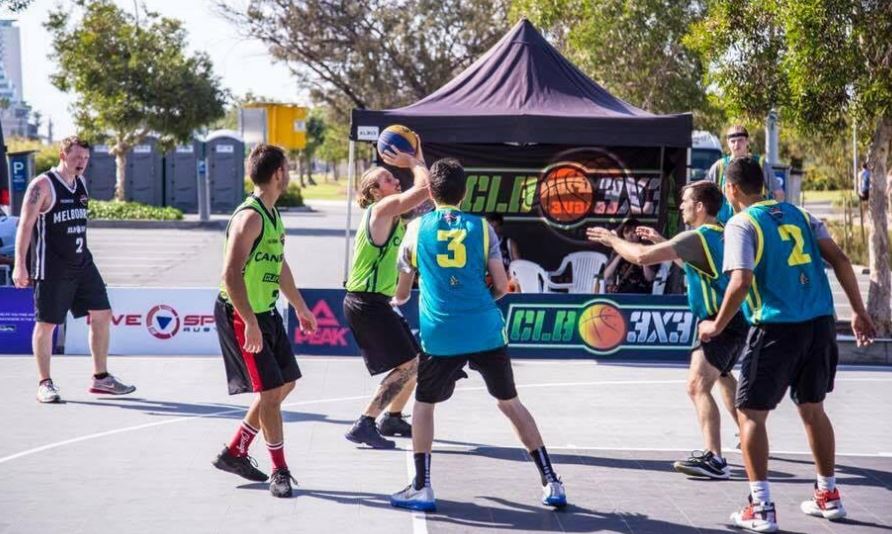 The Australian Beach Games Festival successfully combines competitive sport and social events, with a diverse selection of food trucks, live music and free family activities offered daily.
"When we developed the concept of Australian Beach Games, we were really aiming at a festival that combines some of Australia's favourite pastimes and that allows the entire family to take part", Scott Hollow, Owner of Event People, the creative mastermind behind the Games, said.
"CLB3x3 basketball is a very exciting partnership for us as it's a game everyone can play, and a very exciting game for spectators to enjoy as well."
The Australian Beach Games Festivals for 2018 include:
January 26-28 ~ Frankston, VIC
February 8-11 ~ Bunbury, WA
February 22-25 ~ Lakes Entrance, VIC
April 27-29 ~ Newcastle, NSW
June 9-11 ~ Gold Coast, QLD
November 17-19 ~ Port Adelaide, SA
"We saw the Australian Beach Games as an excellent opportunity to really give our 3x3 competitions that next level festival feel. With the already-excellent event management in place from Scott Hollow and his team at the Event People, it gave us a chance to really focus on our competitions, the players, the pathway and our set up," Yvette Williams, CLB3X3 marketing and events manager said.
CLB also has signed an exclusive three-year agreement with Sports Marketing Australia to bring 3x3 basketball to cities and regions around Australia.
Sports Marketing Australia has been instrumental in bringing 3x3 events to regional areas around Australia, and now also is working in conjunction with Australian Beach Games.
It means potential participants can expect an extensive increase in 3x3 basketball opportunities around city and regional areas, many of which do not host many major events or sporting events.
"Sports Marketing Australia are thrilled to be partnering with Champions League Basketball in placing CLB3X3 Tournaments in all of the 46 local councils and tourism organisations we are contracted to nationally," Jason Sleeman of Sports Marketing Australia said.
"Matt and the team at CLB are a pleasure to work with and always deliver in line with expectations, which is critical to our contracted councils and is the primary reason why SMA have agreed to place CLB3X3 events exclusively."
CLB3X3 endeavours to provide festival-style activities around its halfcourt contests, supplemented by food trucks, live music, outdoor cinemas and activities for children.

"We are really pleased to have aligned with Jason and the team from Sports Marketing Australia," said Matt Hollard (pictured), founder and GM of Champions League Basketball.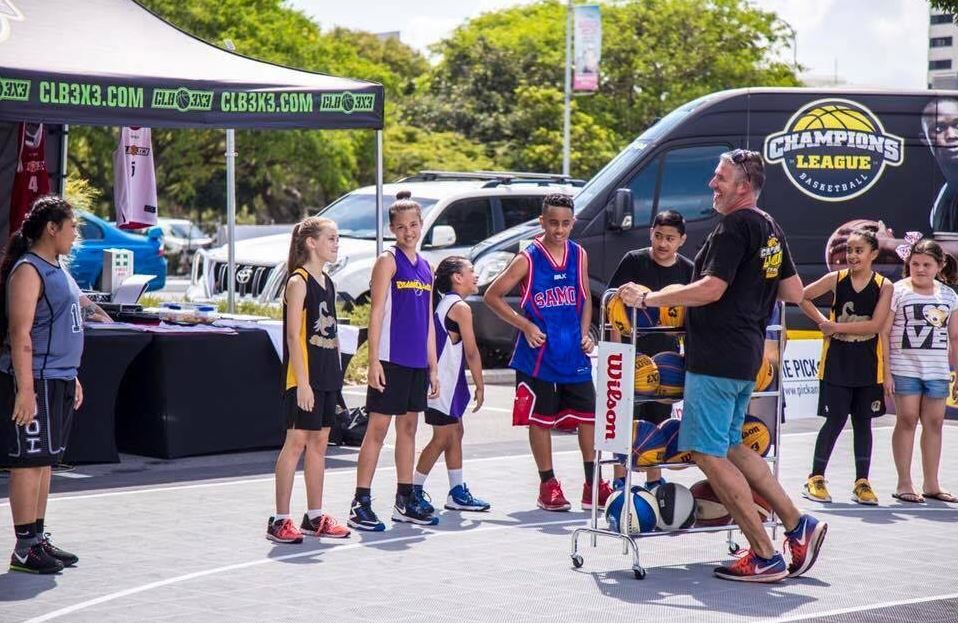 "Providing a service that increases basketball participation as a whole around Australia and in particular to regional areas is something we are really passionate about and can only be seen as a positive. Sports Marketing Australia gives us the support to do that."
Hollard said ASM and CLB3X3 have four events secured between now and March next year, covering areas such as Hamilton, Port Adelaide, Mackay and Murray Bridge, and this is growing each day with a further four events pending.
"The timing of this exclusive partnership aligns perfectly with the pathways we are seeing being released at a national level and with the announcement 3x3 is now an Olympic sport (Tokyo 2020). We want to see the Australian talent pool reach far and wide," says CLB board member and Boomers Olympian Jason Smith.
For more details, head to clb3x3.com