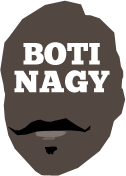 ---
Advertising opportunities available.
Please contact me.
---
Hodges out for season
Tweet
MAC Adelaide Lightning power forward Laura Hodges has been ruled out for the rest of the 2017-18 WNBL season with a shocking broken finger injury that threatened further use of the digit.
Hodges, 33, played Lightning's first two matches of the season with the badly broken finger before the pain levels went to excruciating this week.
She will have surgery on Tuesday but with the recovery time expected to be about 12 weeks and the WNBL season condensed, unless Lightning reaches the playoffs and goes deep into them, her 2017-18 season is over.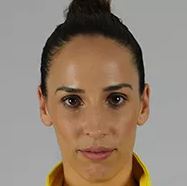 "It's my wedding ring finger," Hodges said today, her absence from last night's 89-81 home win over Perth Lynx particularly conspicuous after she was introduced with the team and in uniform.
But that was more a ploy to keep Perth guessing, Hodges already informed by specialists she needed surgery and to play again without it risked permanent irreparable damage.
"It happened four weeks ago today," the four-time Olympian said, the injury occurring in a preseason match. "I've busted quite a few fingers in my career so I thought it was the same.
"But this time it pushed back on someone's hip and it hurt me more than usual."
The pain steadily grew to excruciating.
"I haven't been able to bend the finger - it felt like it was paralysed," she said.
Scans, ultra sounds and X-rays revealed the extent of the damage but Hodges did not look at them, instead reading the injury summary.
"The people doing the scans asked me to stay and speak with the radiologist who said I might be in need of a plastic surgeon," Hodges said.
With that appointment set for the future, Hodges taped the finger and suited for Adelaide in its opening round matches against Sydney Uni Flames and Canberra Capitals, playing an average of 16:19, and delivering 6.5ppg at 60 per cent, 4.0rpg and 1spg.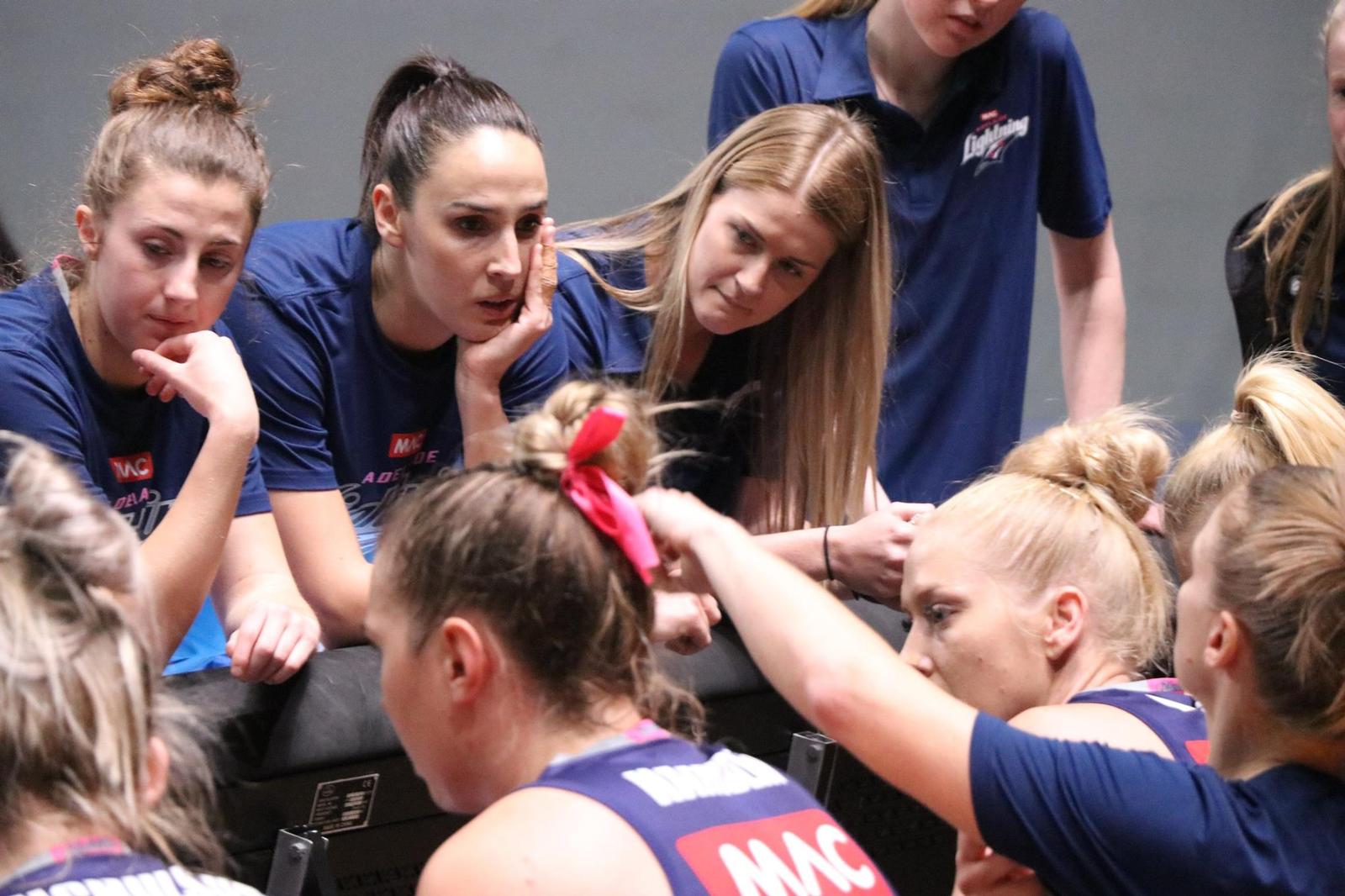 TIME-OUT: Laura Hodges, top, second from left, finger taped, at a time-out in Round One.
"I played with the finger strapped but it didn't help," she said. "You just kind of adjust. I caught the ball with my right hand. I was using my wrist and index finger a lot."
Meeting with the specialist, Hodges finally looked at the actual scans to see what you now see, pictured.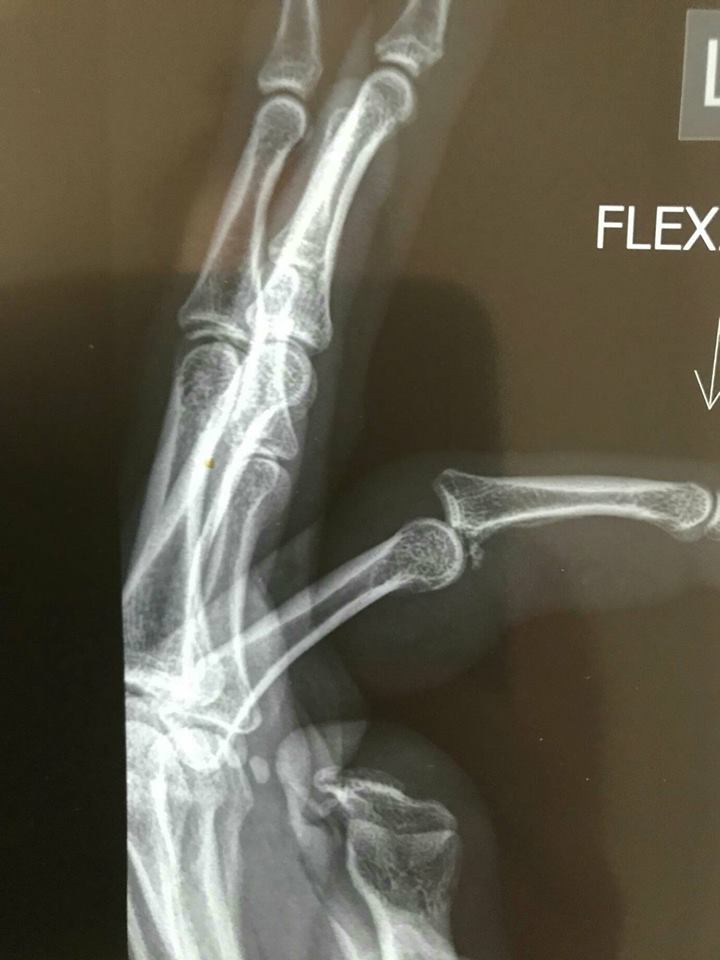 "It was like: 'Holy $#!+' ... I couldn't believe it," she said.
"I should have been more aware and I should have had surgery when it happened."
Hodges still wanted to play one more game - against Perth last night - but the specialist was adamant she would risk permanent loss of the finger's usage if she did.
"On Monday night (at Lightning practice) it was the worst," she said.
"I caught a couple of balls and it hurt so much I thought I was going to vomit.
"For the last three weeks, even putting my hair up has been a struggle."
Worse still, Hodges now has lost all nerve sensations at the tip of the finger.
"They think that should come back (post-surgery). I won't be able to get it back to 100 per cent movement but probably back to 90.
"Fingers crossed - no pun intended."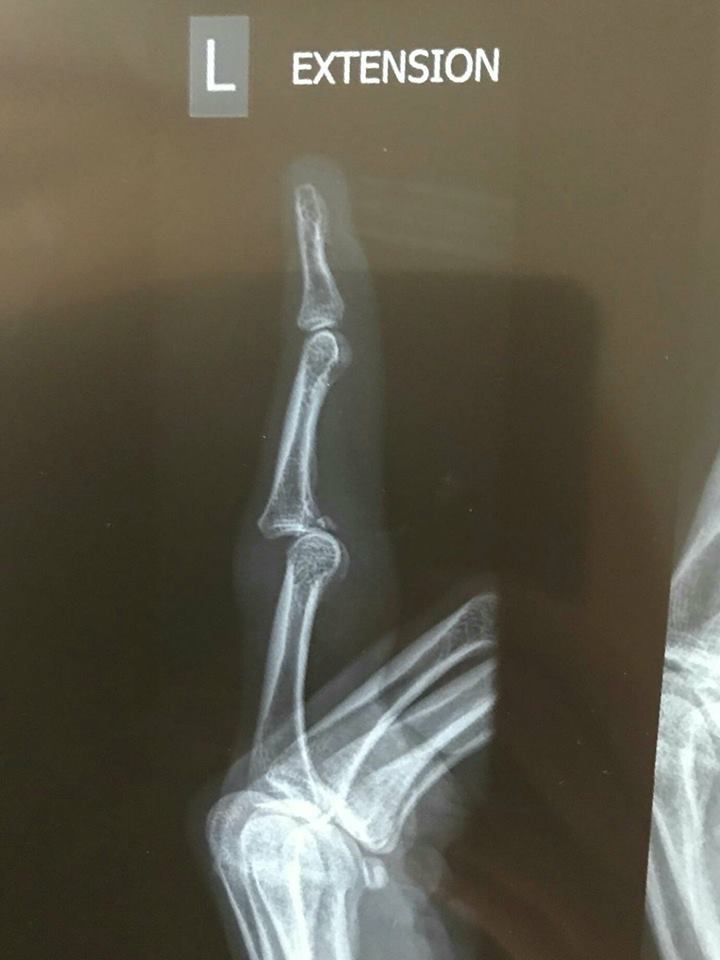 Hodges' injury has shaken the team. Her presence as a backup to a frontcourt boasting Abby Bishop and Ruth Hamblin, along with US forward Colleen Planeta meant the team was rich in four-five options.
But Hodges now is ruled out while Planeta, who helped sink the Lynx last night, currently only temporarily is in the lineup.
She is replacing playmaking guard Aimie Clydesdale, who was injured playing for the national team. But once Clydesdale returns, Planeta's status as an import precludes her from playing on.
Planeta has applied for permanent residency status but a big degree of indolence in the Lightning front office has that process still in limbo.
After all, it's only been eight months and for the glacier pace at which Lightning's faux administration moves, it may not yet happen.
That means the frontcourt potentially drops from Hodges and Planeta as backups, to Jess Good and Chelsea Brook. Both are good, honest players but not in the same class as the other pair.
"Hopefully if we make it to the finals - and the girls are playing great - I can make it back," Hodges said.
Thumbs up to that. But without Hodges and possibly Planeta, that task just became infinitely more difficult.