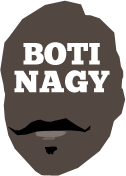 ---
Advertising opportunities available.
Please contact me.
---
Howlin' Huskies making a noise
Tweet
SENSATIONAL. That was the reaction among my friends and basketball fans when news leaked the new Tasmanian consortium's NBL bid would travel under the new name of Southern Huskies.
It's brilliant. Goodbye Hobart Tassie Devils. Farewell Launceston Casino City. Adieu Devonport Warriors.
Finally, a team and a concept for all Tasmanians to galvanise behind.
Southern Huskies, you've got to love it. It's new. It's fresh and it is right for Australia's southernmost state.
Let's not even entertain any of that mainland BS that the name could be confused with South Melbourne Saints (NBL circa 1991 and formerly also St Kilda and Westside). Or with South East Melbourne Magic (circa 1992-98). Or South Dragons (circa 2006-09).
Or with some team emerging from SOUTH Australia.
You cannot get any more south of Australia than Tasmania and as for the Huskies, those magnificent dogs have been part of the state's Antarctic links and heritage for so long, it actually is a shock no-one thought of it sooner.
(I'm, not even going to pretend disappointment my own suggestion the "Van Demons" - borrowing from Tasmania's original name of Van Diemen's Land merged with those little horned critters – was discounted, OK?)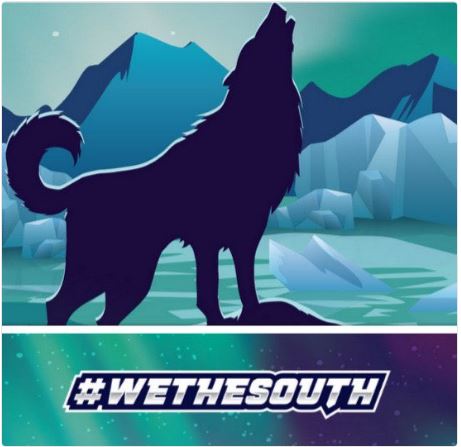 "I don't think they (the NBL) quite understand how far down the path we are, how much money we have got and what we have done in business as well," Justin Hickey, the Tasmanian entrepreneur behind the bold Huskies license bid told Hobart Mercury's Adam Smith.
"We are not boy scouts, we know what we are doing, we have built businesses from scratch that have got $70 and $100 million market caps.
"We live and breathe this stuff all day. I think they will be pleasantly surprised as to the business model.
"The next couple of weeks are just letting the NBL know who we are and what the plans are and we absolutely know what we are doing.
"We have the money, and we have people from interstate who have Tassie connections that are really going to drive this thing home."
The Tassie bid is aimed at the 2019-20 season, the same season Los Angeles-based entrepreneur Romie Chaudhari will launch his new NBL club.
Chaudhari still is looking for the right location to settle his new franchise, which has no connection to this independent Tasmanian bid.
The most logical decision would be to set his new franchise up in Melbourne as a derby rival for reigning NBL champion Melbourne United.
South east of the CBD is basketball's heartland and, given the time-frame for his new club to be up-and-running, it simply makes more sense to operate out of a proven basketball hotbed than to start from scratch in a location such as Canberra, Newcastle, Gold Coast or west of Sydney, yet again.
But with Chaudhari purchasing a license and a certain 2019-20 starter, adding the Southern Huskies to jump the league from eight clubs to 10, also makes perfect sense.
Provided, of course, Tasmania – as a state – supports its NBL entity.
Hickey's decision to purchase the Derwent Entertainment Centre in conjunction with the NBL bid, is massive news. He plans to additionally spend $90 million on the venue and surrounding land, turning it into a world-class sports/entertainment hub.
You reckon that won't be music to the ears of NBL owner Larry Kestelman?
Consortium spokesman David Bartlett believes the Southern Huskies can capture the market in the same way the NBA's Toronto Raptors utilised their #wethenorth campaign to unite Canada behind them.
Southern Huskies are using the hashtag #wethesouth in a similar campaign. And if you think Tasmanians - not only in the state but around Australia - aren't paying heed, think again.
This tweet was from Tasmanian point guard and AFL Crows star midfielder Hugh Greenwood:

THE ball keeps bouncing positively forward on other NBL fronts as well, with Kestelman selling a 25 percent stake in his own club, Melbourne United, to Australia's largest independent sports media syndicator Crocmedia.
"After helping to build the club to what it is today, the time has come to hand over to the next generation of owners and I'm delighted that Crocmedia has come on board to help drive it forward," Kestelman said.
Pacific Star Network Managing Director and Crocmedia's Chief Executive Officer Craig Hutchison said the acquisition represented a unique and exciting opportunity.
"In just four years since it entered the NBL, Melbourne United has risen to the top of Australian basketball and is on its way to becoming one of the leading sports and entertainment franchises in the country," he said.
"As a specialist sports media company, we are excited about generating new revenue opportunities through this unique partnership."
OK. Maybe Hutchy needs a quick history lesson on Melbourne "entering the NBL" four years ago but it's another hugely positive leap forward for the NBL.