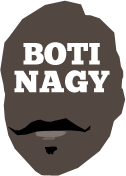 ---
Advertising opportunities available.
Please contact me.
---
I Love Watching You Play
Tweet
MARK Dickel is one of New Zealand's most succesful basketballers, now equally established as a top coach. Today he shares more personal insights, this time the true role of junior parents.
Dickel, 41, played under Brian Goorjian at Victoria Titans from 2000-02, having played college ball at UNLV where, in his senior year (1999–2000), his 9.0 assists per game led NCAA Division I men's basketball.
Playing professionally in Turkey, Belgium, Russia, Germany and Greece, the Tall Blacks' dual-Olympian was a Sydney King in 2010-11 and helped New Zealand into the Bronze Medal playoff at the 2002 FIBA World Cup.
On Saturday, he shared his coaching wisdom here. If you missed it, click on the link because it is well worth the read.
Today, as a parent of junior basketball players himself, he offered this insight. (And yes, I have advised him it is time to start his own blog!)

"I love watching you play."
This is what I now say to my kids after every game I watch them play.
I do not critique their play or discuss the game with them. Or talk with them about who played well or how many points they scored. Only "I love watching you play".
I want them to play because THEY want to play. I have a rule after the game - NO talking about the game in the car.
I hated this time as a kid because this is when all of my faults from the game were laid bare.
If you want to have any kind of meaningful long-term relationship with your kids, these are the only words you should say.
There is nothing more powerful.
I have three boys and all three have totally different personalities. They have all played a myriad of sports, settling (with no big surprise based on what they have been exposed to the most) on basketball.
I grew up in an era (the 80's), when most parents dropped their kids off at sporting events and picked them up later from a friend's house.
We were all playing sport because WE wanted to.
I can remember that there were parents who were way too much on the sidelines but that was the exception not the rule.
Not so much today. Fast forward to 2018, I watch parents, both male and female, at games my kids are playing in, heckle the officials, chastise their own child's play or boo/bully the opposition players.
I am so embarrassed for some parents, especially the screaming at the refs. It has really made me address a few issues for myself.
I no longer say anything at games. I sit quietly and say nothing, only occasionally clapping a good play.
I do take notes on things skill-wise or fundamentally I can help my kids with, (or other kids I coach), but that is for us to go through later on in the week.
I do not scream things out at my kids or give them tips or advice. I let the coaches do their job.
I 100 percent support the coaches to my kids. I take their side all the time. If there is an issue, I take it up with them later, when my kids are not around. My kids would never know.
I really enjoy having other people coach my kids. I know how hard coaching is. I do not give my advice to coaches after games unless they ask for it. I do thank each coach no matter what after every game, whether my son has played a little or a lot.
Ultimately, we all want to do the best job we can as parents. We expect our kids to develop and mature and yet somehow we all make excuses as parents about why WE can't.
The change only came about for me because I asked and really listened to my oldest son. His reply really shocked me.
"Dad, I hate it when I hear you screaming things at me in the game. It just makes me more nervous, all I hear is your voice."
This is the total opposite of what I want for all of my kids.
I think the major issue is that we as parents are living/playing through our children. We somehow see our child's play, good or bad, as a reflection of ourselves.
So we hide behind the idea that we are giving our children the opportunities that we never had. This is a total lie. It is all about our ego. Some of the most intense over-the-top parents on the sideline I have seen, used to play sport at a really high level.
So I cannot blame it on the parents not knowing sport, or never having played.
It just comes back to what type of example do we, as parents, want to be setting.
I would far rather my kids listen to me about their schoolwork or making good life choices than whether he is taking good shots or hustling back on defence.