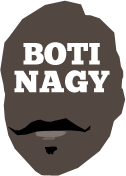 ---
Advertising opportunities available.
Please contact me.
---
Sweet dreams and flying machines
Tweet
WHEN I first met James Taylor 45 years ago in the lounge-room of my sister's Sydney home, instinctively I recognised I was making a friend for life.
She had called me in and suggested listening to his new album One Man Dog, and we'd sat there spellbound as 19 tracks floated over us, the second side a grab-bag of songs and half-songs with an ambience akin to side two of the Beatles' Abbey Road.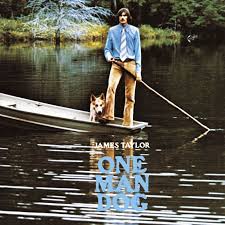 I had never consciously known who James Taylor was, until then. But I felt an immediate kinship, across the years each song becoming an old familiar friend, as did his work from earlier albums Sweet Baby James and Mud Slide Slim.
Explaining the chord he strikes is simple. We're having a shared experience – just James, me … and several million other personal friends of his around the globe.
That's what sets James Taylor and his fans apart from most artists in the contemporary music world. JT doesn't really have fans. He has friends. That one of his most recognised signature tunes - You've Got A Friend – was written by a friend and peer in Carole King, is just one of life's lovely little ironies.
His music endures, as he has endured. But like the rest of his friends, it gets tiresome to me to be reading rehashes of his long - and ultimately successful - battle with addiction, his failed marriage to fellow superstar Carly Simon, dealing with being on the cover of Time magazine at 22.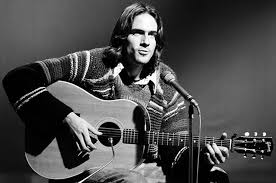 What's way more interesting is how he can sell out another Australian tour when the exquisite music he is producing today gets no FM airplay.
Sure, you can hear Fire and Rain now and again, but his 1997 recording Hourglass was a Grammy winner,
October Road debuted in the US charts at No.#4, selling 500,000 copies in its first week.
After a 45-year wait, last year he earned his first No. 1 album on the Billboard 200 chart with Before This World. Released in June, it topped the chart in July — more than 45 years after Taylor arrived on the list with Sweet Baby James in March, 1970.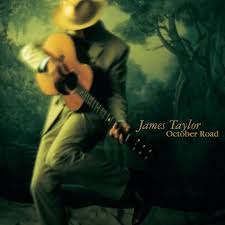 His under-rated guitar-playing, as distinctive as his warm tenor, carried the recording which ended a 13-year hiatus from October Road's 2002 release. It was worth the wait.
JT's albums always have been worth the wait. An eternity ago when he released Walking Man - which another friend, Paul McCartney, also played on – a buddy of mine taped the grabs played in a 5DN review program.
We must have dissected that record a hundred times before we were ever able to buy it.
McCartney also played on the long lost album James recorded in 1968 when he became the first artist signed on the Apple label. It took years to find that album but eventually I tracked down three copies in Hong Kong in a back alley record shop specialising in obscure recordings. Go figure. I bought them all.
When he finally toured Australia for the first time in 1981 – a tour few of his legion of Australian friends would have anticipated - I suddenly realised I was not alone. The quintessential sensitive singer-songwriter of the 70s sold out three Adelaide concerts in double-quick time. Always highly revered for his live performances, his first Adelaide show was a revelation.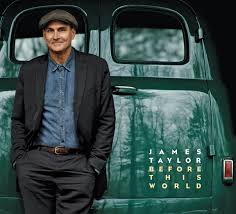 Next day a colleague wandered into the office and showed me a cigarette packet JT had just autographed for him while strolling Hindley Street. It suddenly hit home that the man was not only in my home town, but he was just a few streets away. A little bit of investigative journalism revealed he was staying at the Town House and after a couple of hours of wrestling with the idea, I rang the hotel.
It took at least four attempts before I dialled the entire number, then froze when the receptionist answered. What the hell was I doing? Here I was a young journo who already had spent time with the Premier, worked through the grisly Truro murder trials, knew most of the nation's leading basketballers on a first-name basis and had interviewed Carlos Santana without a hint of nerves, yet I had no idea what I was going to say.
I reassured myself I would never get past the call-screening process anyway and asked the receptionist to be put through to James Taylor's room. I was just a fan. What chance did I have?
But she did not even hesitate and in a moment of abject horror, panic and fear, the phone was ringing in JT's room.
When that unmistakable voice answered, it took all my resolve to muster a coherent response.
But I guess like that hoodlum in the Dirty Harry movie staring down the barrel of Harry's magnum as Clint Eastwood drawls: "Did I fire six shots or only five?", I too had to know.
I had to know if JT was the man his music had told me he was or if the chord he had struck in me was based on a false premise.
In a five-minute conversation with a stranger, James Taylor was the most gracious and generous person I could have hoped to encounter. We closed on him saying he would not be dancing around as much in that night's second show as he had on opening night.
"Last night I tried to jump up on the drum rise and I barked my shin," he said. It's such a JT turn-of-phrase it's impossible to forget. Plus I told my friends the story and used his words as we waited in the foyer for that second show.
When he came on stage and repeated that to the audience, I went up a long way in my friends' estimation. That hadn't been my intent. As it was, I cut short the conversation with James because I felt I had imposed long enough.
His posters are off the walls now – well, most of them - my kids are singing his songs and while fairweather friends have come and gone, James remains. I remember the trepidation I felt when I first introduced him to my girlfriend.
After all, she just had to like my best friend. Of course, she would have had the same hopes and doubts when she introduced me to her best friends, a couple of people named Elton and Barbra.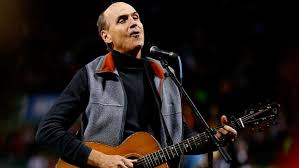 I loved them, even though neither had been through fire and rain.
AUSTRALIA/NEW ZEALAND 2017 TOUR DATES
Feb 04, 2017
Auckland, New Zealand
Vector Arena

Feb 05, 2017
Napier, New Zealand
Church Road Winery, Napier

Feb 08, 2017
Melbourne, Australia
Rod Laver Arena

Feb 09, 2017
Adelaide, Australia
Botanic Park
Feb 11, 2017
Mt. Cotton, Australia
Sirromet Winery

Feb 12, 2017
Hunter Valley, Australia
Hope Estate

Feb 14, 2017
Sydney, Australia
ICC Sydney Theatre
Feb 18, 2017
Margaret River, Australia
Leeuwin Estate Winery