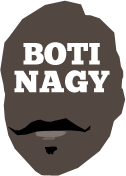 ---
Advertising opportunities available.
Please contact me.
---
Import injury blow for Lightning
Tweet
MAC Adelaide Lightning's 2018-19 WNBL hopes have been dealt a cruel blow with the knee injury to Canadian-born WNBA centre Kayla Alexander.
The good news is she won't miss the entire WNBL season.
Selected to represent Canada at the 2018 FIBA Women's World Cup in Spain, Alexander, 27 and 193cm, suffered an MCL injury on September 8 in a warm-up match for the Worlds against USA.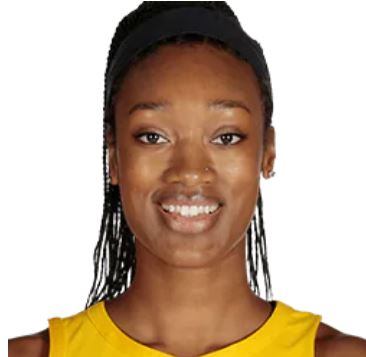 "I set a screen in transition, was hit hard and felt my knee bend the wrong way," she explained at her blog "Kickin' It With Kayla".
"At first, I thought it was the shock of the impact and I tried to play through it.
"However, I quickly realised that my knee did not feel stable. On the next foul call, I asked for a sub and walked directly to our trainers.
"I later found out that I injured my MCL. The positive news is that it doesn't require surgery and heals on its own.
"The downside is that the process can take anywhere from 2-8 weeks, depending on the severity."
The Lightning now are pursuing an international "big" to fill Alexander's shoes for the season's first six weeks until the 184-game WNBA warrior can return.
"It's not the ideal situation and we feel for Kayla," Lightning coach Chris Lucas said.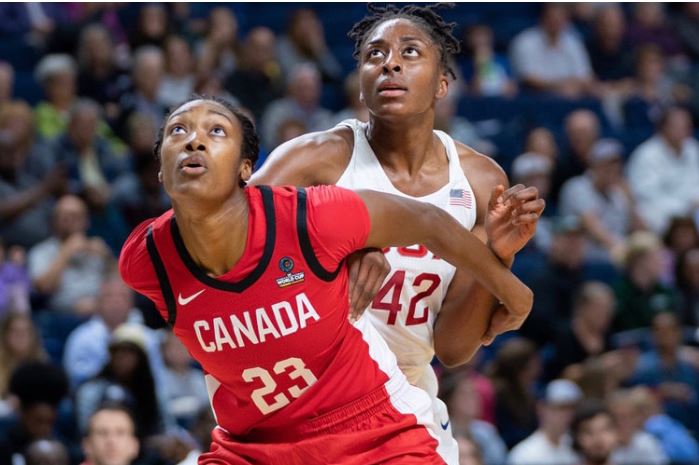 BEFORE THE FALL: Kayla Alexander blocks out against the USA.
"While she's out though, we will need to bring in a replacement.
"The problems are twofold though. One is that most of the quality bigs already have jobs during our season. The second one is to then also find someone only interested in a short-term contract."
On a positive note, Alexander this week tweeted:

In the meantime, Lightning looked good in two preseason wins over Sydney Uni Flames at Port Adelaide and Waikerie last week before losing to North Adelaide's state champion under-16 boys team 75-77 at Titanium Security Arena.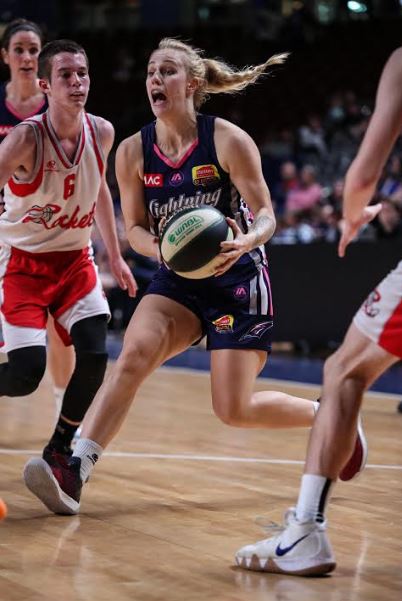 Aimie Clydesdale was restricted to 12 minutes but Commonwealth Games Opals Gold Medallists Stephanie Blicavs delivered 21 points and Nicole Seekamp (above) seven assists.
Returning US forward Colleen Planeta had 20 points on 9-of-13 shooting and Nia Coffey is going to be a WNBL sensation, with four offensive boards in her team-high six.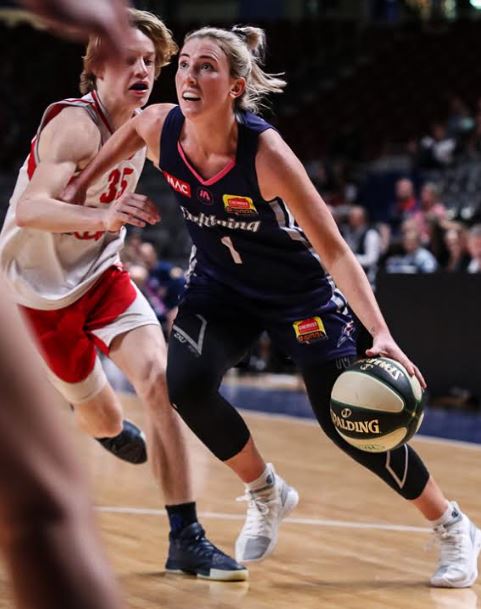 Lauren Nicholson (above) looks ready for a definitive season, scoring 15 points, while fans are going to love New Zealand "big" Penina Davidson.
North Adelaide's under-16 boys champs leave next week for Italy for a fortnight training at the world-renowned Stellazzurra Basketball Academy in Rome.
NORTH ADELAIDE ROCKETS 77 (Ipassou 24, Iseppi 18, Marshall 14; Ipassou 10 rebs; Real 5 assts) d MAC ADELAIDE LIGHTNING 75 (Blicavs 21, Planeta 20, Nicholson 15; Coffey 6 rebs; Seekamp 7 assts).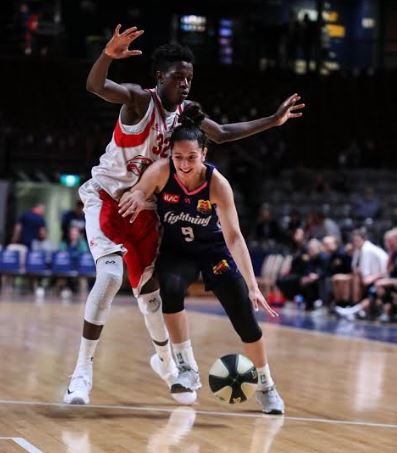 HOOPWARD BOUND: Mikayla Pirini tries to avoid North's sensational Fiston Ipassou.