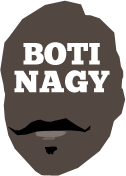 ---
Advertising opportunities available.
Please contact me.
---
In-depth MAHERVELLOUS analysis
Tweet
NBL Pocket Podcast is one of the most unique out there and host Joseph Corr was keen to secure all the inside stuff and behind-the-scenes information of my near best-seller "MAHERVELLOUS! The Brett Maher Story" biography.
Mahersy, as you may remember, is the Adelaide 36ers' all-time greatest player, his retired #5 singlet hanging from the rafters at Sixers home games, NBL matches in SA played on "Brett Maher Court."
Variously working as the basketball reporter for SA newspapers "The News", "Sunday Mail" and "The Advertiser", I enjoyed the privilege of chronicling Maher's career from his debut to his retirement, its ups-and-downs, its highs and lows.

When the opportunity came to write Brett's biography, I didn't hesitate and it remains my proudest contribution to the game because it also tells the history of the NBL and of the era in which he thrived and the sport thrived.
On the podcast, which you can hear now just by clicking this link, Joseph quizzed me on how I went about writing it, the Maher-Gaze antipathy (if there was any), annihilating Derek Rucker, playing in Turkey, the Vietnam War, Chris Blakemore's career burnout and working on Chapter 14 'Hearts of Angels' about Brett and Tanya's son Hudson.
It was almost as much fun doing the podcast as writing the book. Certainly reliving it was a joy in itself, which, hopefully, we were able to convey.
I didn't however seize the chance to tell a story from the process of writing the book which I will quickly share now. As I finished each chapter, I emailed them to Brett to read and after he had perused three or four, he rang me.
"I've been reading the chapters you've sent me and I really like it," he started, but experience told me there was a "but" coming.
"But," he continued. "There is something I have noticed. It's about my quotes."
I braced myself for whatever was coming next. "I was just wondering," he asked cautiously. "Can you make me seem any smarter?"
I laughed aloud, as much with relief as anything. "Mate," I replied. "I'm a good writer but I'm not a miracle worker."
We shared a good laugh. If you'd like to know more, as I suggested, hit this link and you're in!