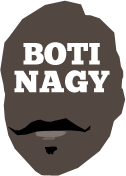 ---
Advertising opportunities available.
Please contact me.
---
Is it really a fourth NBL import?
Tweet
DON'T let your knickers bunch up too quickly at the NBL's latest breaking new innovation of expanding club rosters to 12, adding a "one-and-done" NBA prospect – a la Terrance Ferguson – to each team.
Ferguson, you might recall, last season came out of high school in the US and straight into the NBL via the Adelaide 36ers, taking up one of the coveted three available import spots.
The Sixers knew three things about Fergie with absolute certainty. One, he was a top high school prospect who would be a 2017 NBA Draft pick. Two, he would be a terrific person as well as promising player for the program. And three, he would struggle to have any kind of pronounced NBL impact.
Come on now. He was 18, the youngest NBL import in history and essentially coming to our league to skip the NBA's requirement for high school players to compete for one year, usually in college, before being eligible for The Show.
If the NBL had not upped its import intake from two to three last season, the 36ers would not have gambled on Ferguson. Having sufficient Australian talent – the club retained all of it for this season's championship run – one super proven import in eventual league MVP Jerome Randle, and a key "big" in Eric Jacobsen to rotate with Daniel Johnson and Matt Hodgson, the Sixers could afford to gamble on a less-productive third import option.
Ferguson's presence had a huge upside for the club and the league, NBA scouts and assistant coaches pouring into Australia to monitor his progress while noticing other players as well, which surely was inevitable.
Torrey Craig (below) is in the NBA now and a legion of locals had NBA Summer League experience as the positive additional benefit of Ferguson being an NBL player.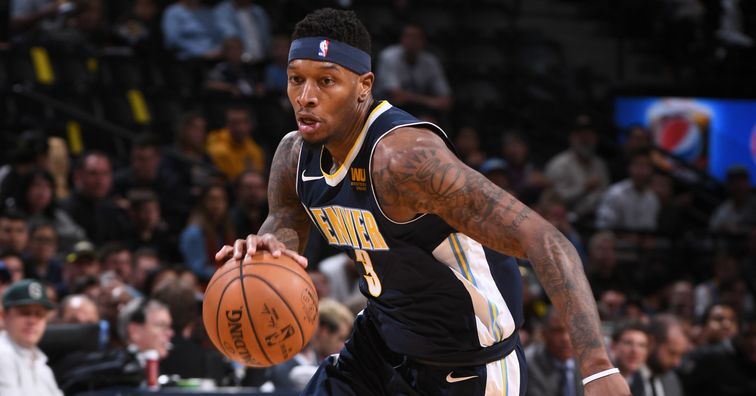 But rest assured. Had the NBL still been enforcing a two-import limit, the Ferguson experiment never would have made it out of the Sixers' science lab.
Today, the NBL announced it further would expand club rosters from 11 to 12 players in 2018-19, implementing its latest innovation, the 'Next Stars' program.
The idea is to attract more Ferguson-types who are NBA-bound. Next Stars players must be eligible to nominate for the NBA Draft – that means young high school grads looking at the "one-and-done" option - and "will be hand-picked by a panel of experts to be appointed by the NBL."
That doesn't sound troubling at all, given the NBL's penchant for ignoring established experts in any field of basketball endeavour and just bullocking through on its own.
But let's continue on the presumption this isn't just a self-serving exercise and examine it on its merits, minus any cynicism.
The pool of Next Stars players apparently will enter into a contract WITH THE LEAGUE which will then farm them to NBL teams for their one league season before they head off for the 2019 NBA Draft, a la Ferguson (below) last year.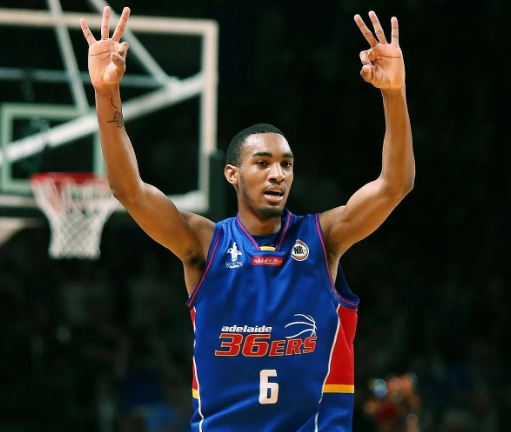 NBL Exec Director and owner Larry Kestelman said the program would be funded by the NBL in its first year, allowing clubs to add that extra import to the 11 players currently on rosters.
That would mean no new significant financial burdens on the clubs, at least in 2018-19. Any transfer fees that may be payable would be shared between the league and the relevant club.

It all sounds pretty positive, to be honest, even though the naysayers are out in force, complaining of the potential now for four of the five players on the hardwood at any time to be imports.
How will that help Australian player development etcetera blah blah.
OK, here's a quick history lesson again that invalidates that argument.
When the NBL launched in 1979, it was to give some of the best clubs playing in their domestic intrastate competitions, the chance to regularly compete on a home/away basis at a higher level.
It meant the national program also benefited greatly because the Boomers almost exclusively were selected out of the NBL.
To that end, the NBL did provide the avenue to the Australian team and, therefore, was directly influential in the development of our local talent.
The NBL no longer has that obligation. (Please read that again if you didn't fully register it.)
The league's first and main responsibility is to itself and to its clubs and to keep them sustainable. If that means a third import, then so be it. Did having three imports stunt the further development of Mitch Creek? Mitch McCarron? Mitch Norton? Mitch Young? (Apologies. I didn't mean that to digress into a Mitch stitch-up.)
The point is, the Boomers program contesting and winning the FIBA Asia Cup last year and currently dominating its pool in the World Cup qualification, has not negatively been impacted by the NBL suiting a third import.
And when it comes to FIBA World Cups or Olympic Games, truth is it isn't our NBL players comprising the Boomers but our NBA and Europe-based guys doing the heavier lifting.
In all honesty, in 2018 and at a special time for pro sports, their first obligation is to be viable. Bums on seats. Sponsors at the door. Clubs doing well financially.
If the NBL believes its own credibility as an NBA "feeder" further will enhance its global reputation and bring positive mainstream support, then that can only be a good thing.
Let's be honest. Kids out of high school hardly are going to be a "fourth import". OK. Technically yes but think about it now and revisit Ferguson.
When the 201cm guard/forward arrived in Adelaide, many fans mistakenly expected him – as a projected NBA Draft pick – to be ready to make an impact. At 18, lean and having only played against kids his own age, the NBL was a huge awakening.
He averaged 4.6 points and 1.2 rebounds in 15.2 minutes per game, hardly an earth-shattering contribution for the 36ers as an "import".
But it was fine, his return to the US post-season seeing him taken at #21 in the NBA Draft and suiting up for Oklahoma City Thunder, including a few starts.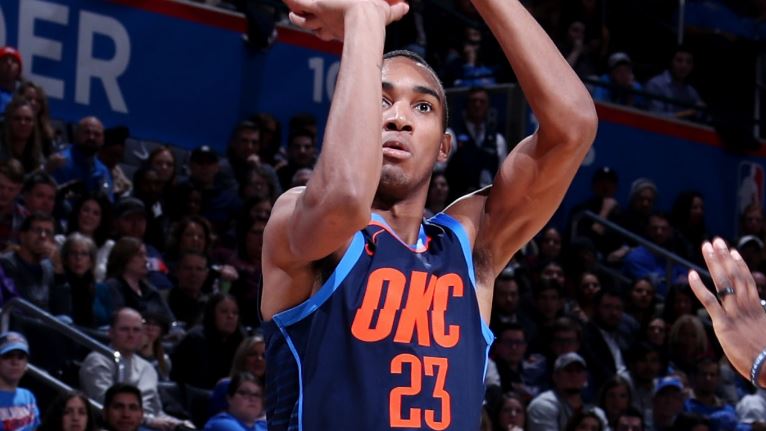 So, for all intents and purposes, the experiment worked.
Now how many 18-year-olds with Fergie's maturity, credentials and ability to deal with playing maybe 15 minutes – tops – the NBL can uncover is a mystery right now.
But those fearing an American teenager will perform any greater function than a local development player is probably as delusional as those 36ers fans who expected Ferguson to be Michael Jordan's second coming.
Again, the NBL has no obligation to provide development. The SEABL and State Leagues are where that should now happen. The NBL's primary objective is to entertain and be sustainable.
But here's the rub.
Our NBA champion centre Andrew Bogut believes with the current embarrassment the NCAA, one of the peak bodies which runs US collegiate sports, is experiencing, the NBL's plan may be moot anyway. He tweeted:

If Bogues is right, the NBL would shelve the suddenly-redundant plan anyway so everyone opposed to it can stop teeth gnashing and hand-wringing.
But if he is not and the plan DOES become a reality, then here's the only other suggestion I would make to ensure its successful passage.
Go back to 48-minute games.
Thoughts?