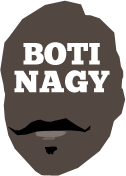 ---
Advertising opportunities available.
Please contact me.
---
It all comes down to this! NBL Rd.18 Preview
Tweet
A MEMORABLE and magnificent NBL regular season and it all comes down to this last round to determine Final Four positions for the top three, and which club will join them from Adelaide or Brisbane.
The Bullets (13-14, 100.7%) will have the benefit of knowing the result of Adelaide's match against the Wildcats in Perth which, depending on that result, either will be highly motivating or equally deflating.
Should the 36ers (14-13, 100.5%) win, they retain their spot in the Final Four. If they lose, Brisbane can replace them by beating New Zealand.
If Perth does lose, it still can grab top spot back from Melbourne, provided it beats United in the regular season's final game.
Much at stake this round?
You better believe it.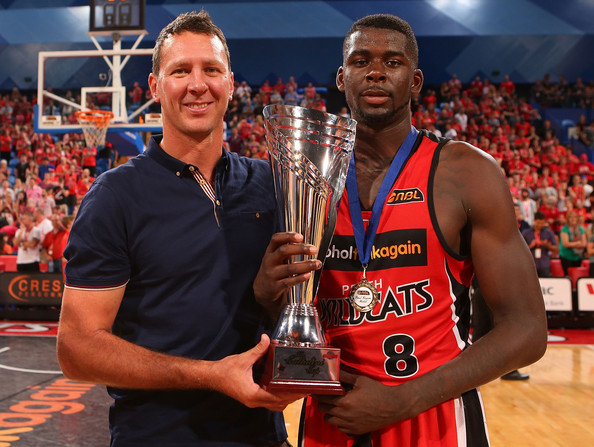 YES, the Cattalini Cup and the Paul Rogers MVP Medal are up for grabs as well in tomorrow night's Perth-Adelaide match-up.
It was, in fact, Adelaide's turn this year to host the event but it appears the 36ers forgot.
The designated Cup match swings annually between the two NBL rivals and honours Martin Cattalini, a dual-championship winner with the 36ers and a dual-championship winner with the Wildcats - that's Martin above, presenting James Ennis with the Cup in 2014.
(You know, even years it is held in Perth, odd years it is held in ... oops, Perth to the rescue!)
It also honours 2000 league MVP Paul Rogers, who also represented both clubs and after whom the match MVP Medal is named.
That's Paul below, presenting the medal last season to Jesse Wagstaff. In Perth.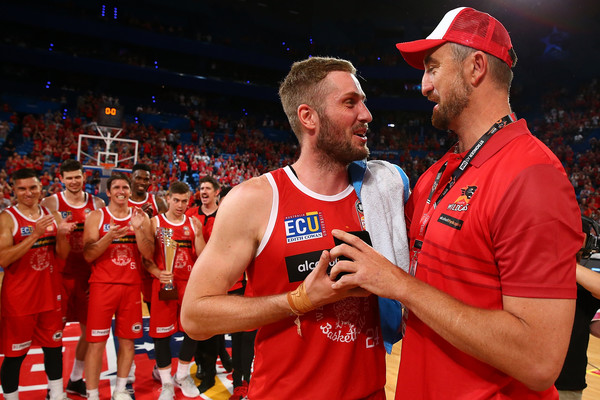 With a Final Four berth at stake, guess the 36ers had more on their plates to think about.
* * *
ROUND 18
Illawarra at New Zealand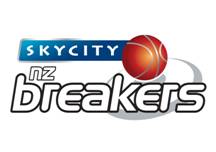 V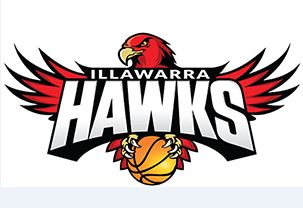 IT'S the last game for the Hawks as this team, with players sure to move on or be moved on, and veteran David Andersen already announcing his intent to play on in 2019-20. Beaten 96-81 last round in Wollongong by the Breakers, Illawarra looked as flat as you might expect after earlier losing to Brisbane in overtime to watch their finals dream evaporate. Now there is no reason for the Hawks not to go out with a bang, and while finishing sixth or seventh really means zip in the grander scheme of things, that is what is at stake here. Sure, it is well short of what both clubs envisaged in October, but this may be Cedric Jackson's NBL swansong. What better place to win in?

THE REST OF ROUND 18
Cairns at Melbourne
THE Taipans have given a number of teams a scare this season but the reigning champs have gone 3-0 and showed last week just what they are made of. Coming off an uncharacteristic loss to Sydney, Melbourne gave Adelaide a clip over the ear and the manner in which United did it left little doubt it is building now for the championship. Cairns comes in after (again) rocking Brisbane's world and on something of a high after Alex Loughton's farewell home game went off so very well. But United, particularly at this end of a season, has a way of bringing teams back to earth with a thud. Previously: Melb 98 d Cns 85, Nov.3; Melb 87 d Cns 80, Nov.11, Melb 99 d Cns 89, Jan.13. Melbourne 3-0.
Adelaide at Perth
EVERYTHING is on the line for Adelaide 36ers in Perth but there is no trusting this team, as a 14-13 record strongly indicates. They had a chance to put away Melbourne but could not, and wasted opportunities has been the story of their season. Handling adversity, making the best of who is available, just staying on task - these are Wildcat traits Adelaide would do well to emulate. But here's the thing. The 36ers do appear to bond and play better on the road, as recent results in Cairns, Sydney, New Zealand might indicate. With playoffs at stake, perhaps this is the game Adelaide causes a shock and confirms a return to the playoffs. Previously: Per 99 d Adl 91, Oct.11; Adl 97 d Per 84, Jan.17; Per 100 d Adl 81, Jan.25. Perth 2-1.
Cairns at Sydney
THE Kings may still be lamenting how badly they botched what appeared a sure-fire win last round in Perth, after ending their Melbourne hoodoo. For sure Sydney will be keen to show off its best form for the home faithful and it is always fun watching Jerome Randle match-up to new young bucks such as Melo Trimble, and Andrew Bogut go to war with Nate Jawai in the paint. Sydney has too much to lose to lose - sorry about the stutter - and Cairns may not have enough to play for before hanging up the boots on Season 2018-19. In their indigenous strip, expect the Kings to rule. Previously: Syd 98 d Cns 90, Oct.28; Syd 81 d Cns 70, Dec.20; Syd 86 d Cns 82, Jan.7. Sydney 3-0.
New Zealand at Brisbane
BRISBANE hit the ground running when it beat the Breakers to open the regular season, before Cairns smacked the Bullets and the Breakers returned to also alter their season-series story. From championship contenders to potential also-rans, the Bullets will watch-and-wait on the Adelaide-Perth result and it will play a huge role in how they approach this contest. If the 36ers have won, Brisbane's Final Four balloon is punctured and flying erratically around the room, making that weird buzzing sound like an electronic mozzie. That would open the door for Shawn Long, Tai Wesley and Co. Ah but if Adelaide lost, a win here gets the Bullets into the semi finals. Different story then, with the Breakers blowing raspberries. Previously: Bris 86 d NZ 73, Oct.11; NZ 85 d Bris 84, Nov.11; NZ 109 d Bris 96, Jan.27. NZ 2-1.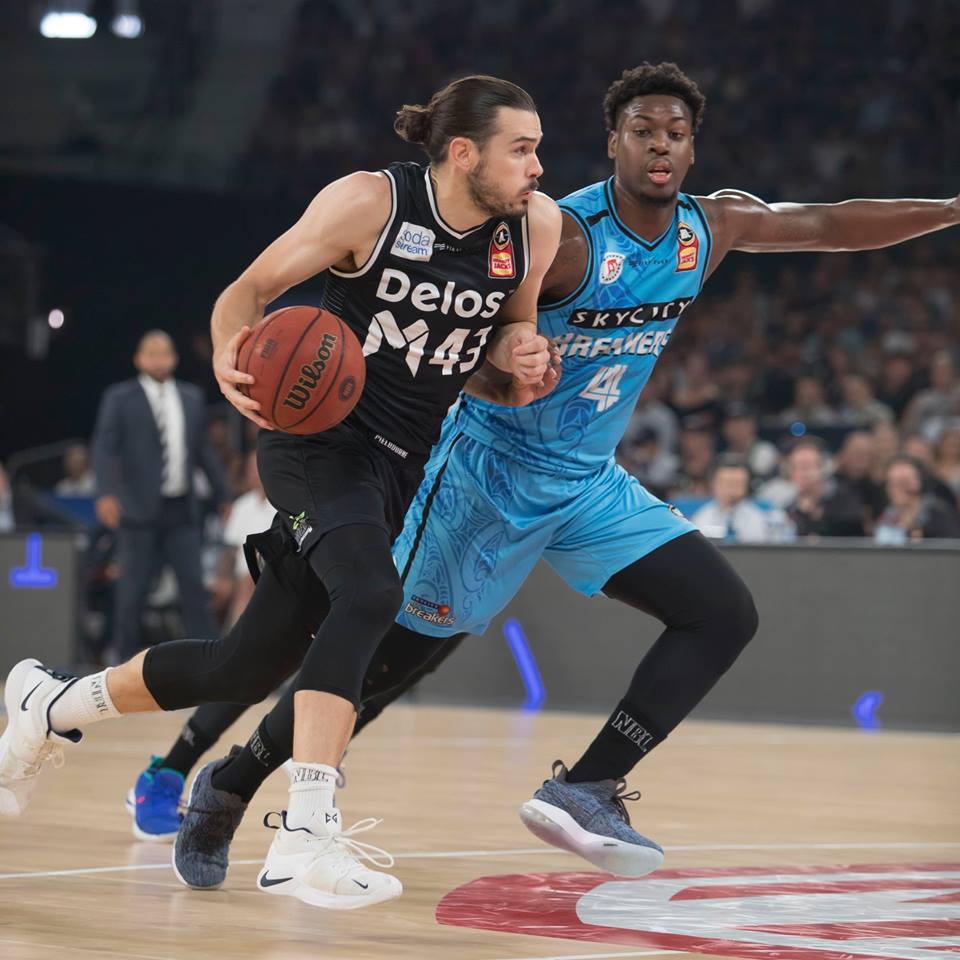 Perth at Melbourne
THIS is the match to determine who sits atop the league when the final siren blows on the regular season. What a way to jump into playoffs - Boomers window not discounted. These two teams already have played out overtimes and epics this season and the Casper Ware-Chris Goulding V Damian Martin-Bryce Cotton backcourt battle should be memorable. But it is Mitch McCarron who also does the damage for United, and under-appreciated DJ Kennedy. The David Barlow-Nick Kay matchup is about two very different power forwards and the Josh Boone-Angus Brandt tryst also has much to offer. This time though, it looks like United. Previously: Per 101 d Melb 96, Oct.27; Melb 82 d Per 65, Dec.17; Per 84 d Melb 79, Jan.20. Perth 2-1.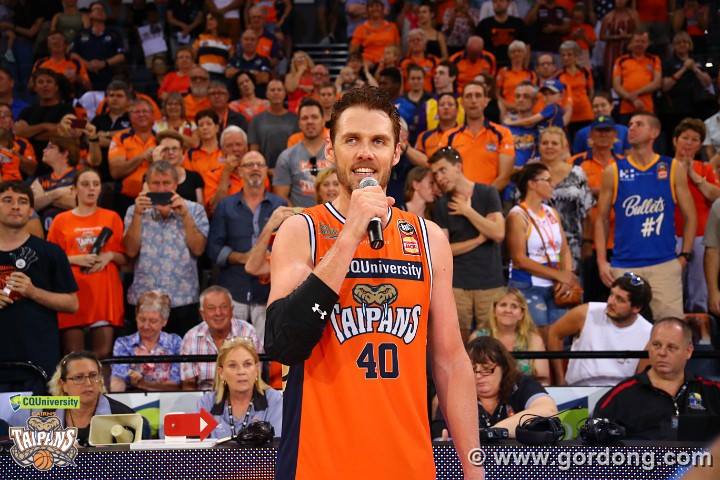 "HEH HEY, The Past, The Present and The Future walk into a bar. Needless to say, things were a little tense! Yes folks, I'm here all week."