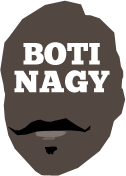 ---
Advertising opportunities available.
Please contact me.
---
It's a Long Way There for the Kid from Kadina
Tweet
WHENEVER a junior parent thinks he or she "needs to have a chat privately" with the club's under-12 coach, that coach is braced for something unpleasant.
A long time ago, Trevor Talbot asked to speak with the coach of Forestville Eagles' under-12 program, shortly after the initial new season teams were announced and his talented daughter Stephanie was named in the 2s.
He was firmly of the belief - and he was correct - that Steph was of Division 1 standard, even though she only had trained a couple of times since SA Country Development Officer Dean Kinsman recommended the Talbots bring her to Forestville.
Already an accomplished netball player, bringing Steph to Adelaide from Kadina, some 150-odd kilometres north of the SA capital on Friday evenings to play Division 1 presented a much more palatable option than driving down Saturday mornings to play Division 2, before racing back to play netball in the afternoon.
And have no doubt, Steph could have made it big-time as a netball star too. At such a young age though, making any decision between the sports would be premature. Plus one of the sports offered something the other did not - the chance to compete at Olympic Games.
So the Talbots had a dilemma and as the coach of the Forestville Eagles 12s program, so did I. Talented country kids often were rushed into Div.1 teams in the city, with kids who already had been playing for two and three years brushed aside to make way.
It created an unspoken but evident atmosphere of resentment, mostly from their parents. To rush Steph into the Ones would have been a mistake. Much better for everyone to recognise that was where she belonged.
So I told Trevor that yes, Steph was a Div.1 quality player for sure. Just not yet at Forestville. I asked him to trust me, and he did. Maybe reluctantly, but he did.
Naturally, Steph tore Division 2 apart and a few of those same parents who would have been complaining had she automatically been slotted into the Ones, now were quietly advocating to me that she was better than they thought and may be in the wrong team. Mission accomplished.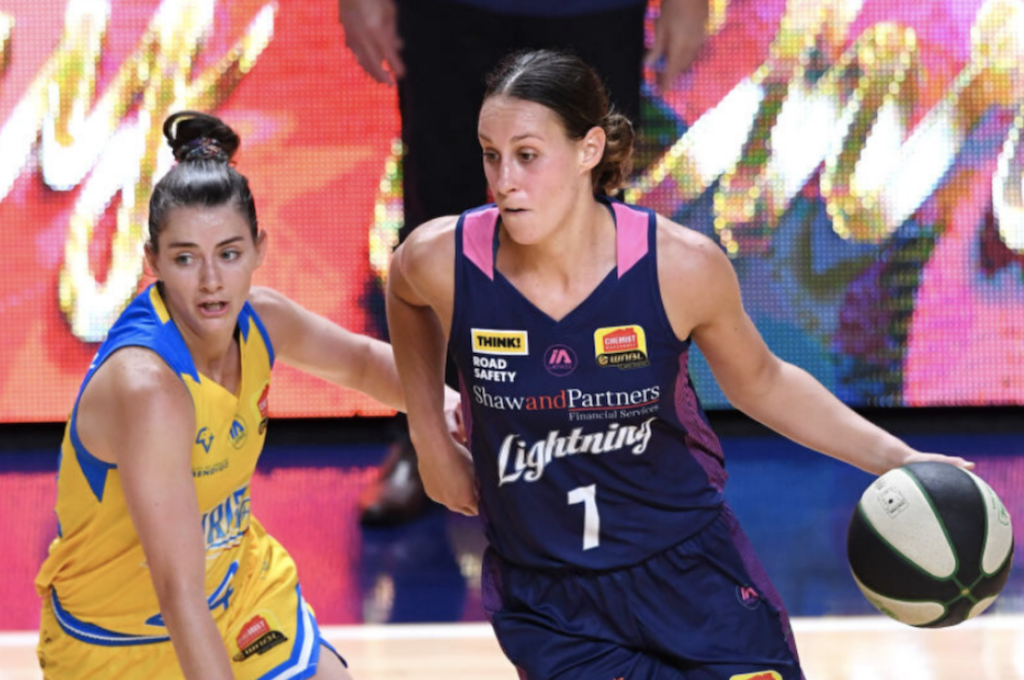 One week? Two? Not sure how many games Steph played in the Twos but she was quickly promoted into the Ones and everyone was happy - with her Kadina netball coach most likely the happiest of all.
Steph had a tendency to defer to the more experienced kids at first so we swung her out of that comfort zone and made her the point guard for the summer season.
She hated it but carrying the ball, making decisions, being more forthright on court accelerated her development immeasurably. Swung back to a forward role for the main season, she thrived.
Quiet and respectful, she was a pleasure to coach, listening to every word and by under-14s, she was a key player as the team went to Nationals in Brisbane.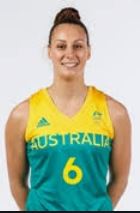 Alongside her was another talented young girl from Balaklava, Olivia Thompson. When she first came out, she was an incredible athlete in love with the game but with no real understanding of it.
She spent one week in the Threes, was elevated to the Twos the next week and into the Ones within her first month.
As he observed the process, I'm sure Trevor Talbot wore a wry smile.
Steph always was going to make it and when I left Forestville, leaving her and Alex Ciabattoni were two of my greatest regrets.
Switching clubs to Eastern Mavericks where she united with indomitable Alex Wilson - a partnership restored in this season's Adelaide Lightning outfit - state championships followed, as did state selections.
In my last season at Southern Tigers, coaching their girls into the under-18 grand final, we could do little to subdue Steph who now was playing with Norwood and leading them to an eight-point championship victory.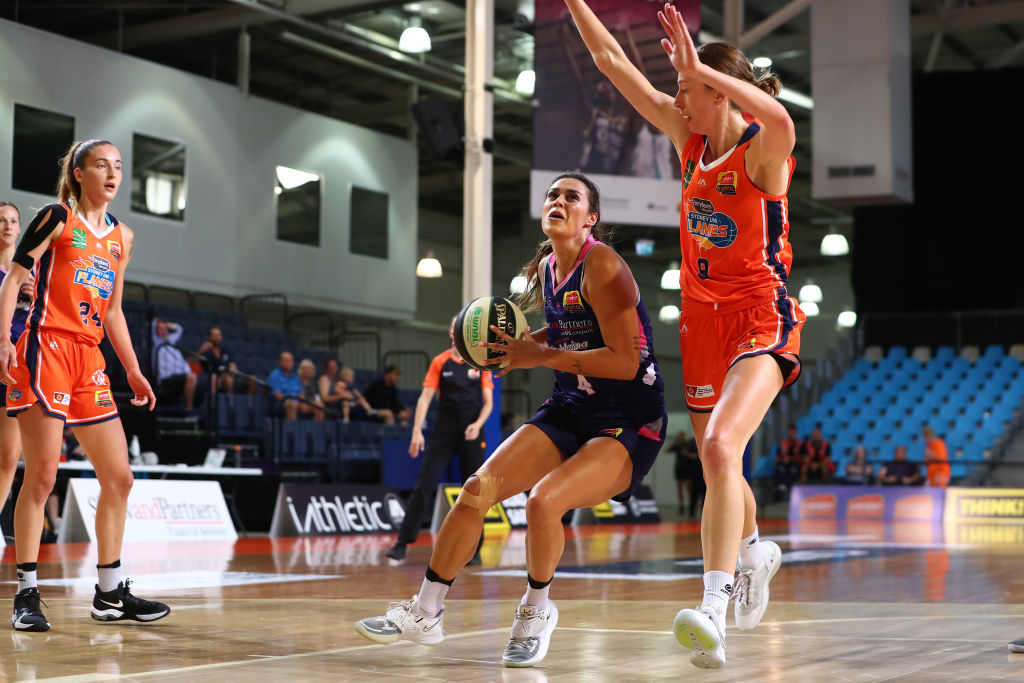 REUNITED: Alex Wilson, above, reformed her partnership with Steph Talbot at the WNBL hub.
It wasn't long before she was leading the Australian team to Bronze at the FIBA Under-19 World Championship, rewarded personally with All Star Five honours.
Adelaide Lightning in the WNBL followed, then the delightfully infamous Rookie of the Year speech when she claimed the mantle in 2013.
Drafted into the WNBA by Phoenix Mercury, she spent two years there before playing for Minnesota Lynx while becoming a senior Opal and representing Australia at the 2016 Rio Olympic Games.
Two years ago, she was winning Silver with the Opals at the FIBA World Cup.
When she was recruited back to Adelaide by its highly-regarded developmental coach Chris Lucas, she told him she was ready to take the "next step up."
Today, as she was handed the WNBL's Suzy Batkovic Medal as the league's Most Valuable Player, the "kid from Kadina" absolutely achieved that goal.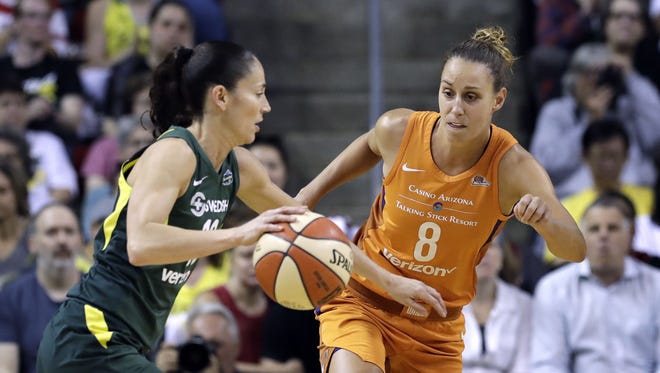 RENOWNED DEFENDER: In WNBA action here, Steph also won WNBL Best Defensive honours.
"As a league, we had many challenges to overcome this season, and as a team we probably had more than most. But as captain of the Lightning, I couldn't be prouder of how we conducted ourselves this season and we have plenty of positives to take into next year," she said today.
"Lastly, to my family, friends and those who have been part of my career over the years, this MVP award is for you."
None of us along her journey could be any prouder of her.
Suzy Batkovic Medal, Most Valuable Player: Stephanie Talbot (Adelaide Lightning)
Betty Watson Youth Player of the Year: Shyla Heal (Townsville Fire)
Robyn Maher Best Defensive Player: Stephanie Talbot (Adelaide Lightning)
Gatorade Best Sixth Woman: Zitina Aokuso (Townsville Fire)
Tom Maher Coach of the Year: Shannon Seebohm (Townsville Fire)
All Star Five (First Team): Katie Ebzery (Perth Lynx), Lauren Nicholson (Townsville Fire), Stephanie Talbot (Adelaide Lightning), Cayla George (Melbourne Boomers), Liz Cambage (Southside Flyers)
All Star Five (Second Team): Maddison Rocci (Canberra Capitals), Shyla Heal (Townsville Fire), Tess Madgen (Melbourne Boomers), Sara Blicavs (Southside Flyers), Ezi Magbegor (Melbourne Boomers)
Easter Egg at Christmas: Tracy York (Bendigo Spirit) 0-13
Ugliest Uniform in its WNBL History: Adelaide Lightning
Carrie Graf Teams Who Can Still Win Unpretty: The Final Four