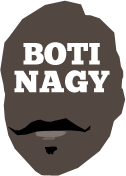 ---
Advertising opportunities available.
Please contact me.
---
It's Father's Day One-on-Ones
Tweet
IT'S Father's Day and the NBL certainly has had a lion's share of fathers and sons playing in Australian basketball's "big time".
There are a number of second-gen players, given the league tipped off in 1979 and this is 38 years later.
Just for fun though, I've isolated a few of my favourites and looked at them in "head-to-heads" from their primes.
Cal Bruton V CJ Bruton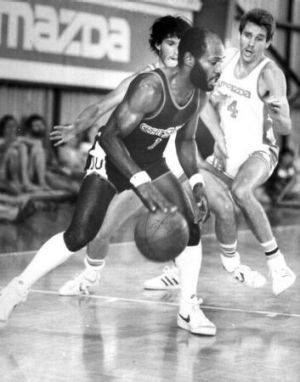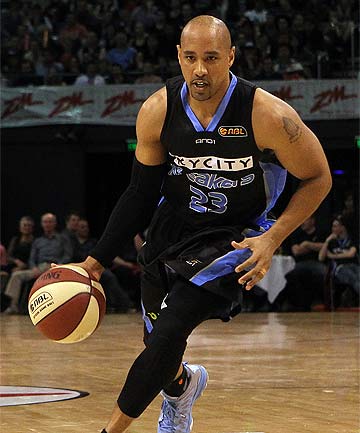 Point guard Cal Bruton, 175cm, 80kg, played from 1979-92 - that includes five years BEFORE the 3-point line and 48-minute games - and was devastating, often combining playing with the additional burdens of coaching.
He played for the Bullets (1979-81), Geelong Supercats (1982-84), Bullets (1985-86), Wildcats (1987-89) and Hobart Tassie Devils (1992) and won one championship as a player, with Brisbane in 1985.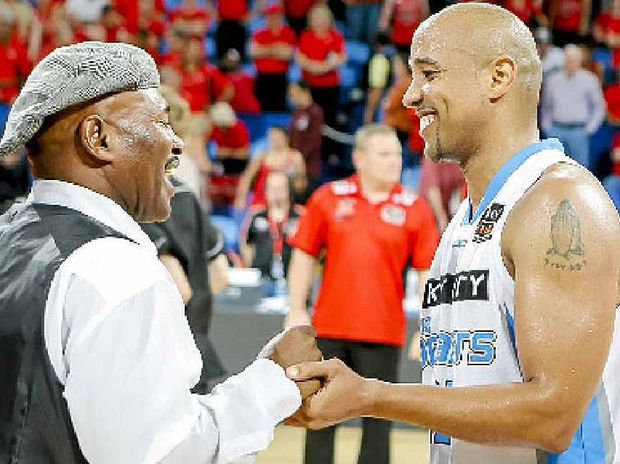 In 1982, he took rookie club Geelong to the Grand Final and was named Coach of the Year. In 1979, he led the NBL's inaugural season with a 33.2ppg average - no 3-point line, 40-minute games.
A two-time NBL (First Team) selection in 1983 and 1984, Cal was named on the NBL's 20th Anniverary Team and its 25th Anniversary Team.
In 1986 he represented Australia at the FIBA World Championship and is a member of the Australian Basketball Hall of Fame.
Across 250 NBL games, he averaged 19.3ppg and 3.9apg.
Point guard CJ Bruton, 188cm and 88kg, played from 1994-2014 with the Wildcats (1994), Bullets (1998), Hawks (1998-2000), Canberra Cannons (2001-03), Kings (2003-06), Bullets (2006-08) and Breakers (2008-14).
CJ won a record-equalling six NBL championships (2004, 2005, 2007, 2011-12-13), was NBL Most Improved in 1999, Larry Sengstock Medallist in 2012, and, like his dad, a two-time NBL (First Team) selection in 2006 and 2009.
In 2006, he represented Australia at the FIBA World Championship and on either side of that - in 2004 and 2008 - was an Olympian for the Boomers in Athens and Seoul.
Across 516 NBL games, he averaged 14.9ppg and 3.6 apg.
The battle: This would be a terrific tussle with both of these stars of our game in their prime.
Cal's ability to achieve more personal success may have been hindered by his decision to playing-coach along much of his journey.
CJ was an out-and-out winner, as his record clearly reveals.
Head-to-head, both had mads skills, shocking range, unbelievable self-confidence and were tough mentally.
Would Cal's street-smarts style and ability to talk rattle CJ? Would CJ's extra size and court cool stir a reaction from Cal?
Both could make - and were willing to take - the big shot.
Who'd win? You'll have to wait and keep reading (or scroll to the end if you're impatient.)
Robbie Cadee V Jason Cadee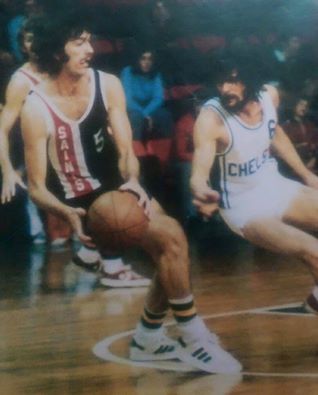 Trailing by one point against Canberra Cannons in the NBL's historic first Grand Final in 1979, Robbie Cadee threaded a super pass to a cutting Peter Vitols for an easy basket and St Kilda had won the league's inaugural championship 94-93.
Only a handful of players could have made that pass and Robbie, at 28, already was a seasoned veteran and a Boomers' Olympian three years earlier in Montreal.
Recruited from St Kilda to Bankstown Bruins, he finished on 100 NBL games, a 9.1ppg average and a 0.9 apg average to which you should pay zero attention because assists stats were not taken for the first few years of the league, his totals erroneously calculated across his full career.
He also was a feared defender, and there's no stats for that.
Listed at 188cm, Robbie allegedly has a 2cm edge over playmaking son Jason Cadee who, at 26, already has logged 192 games at Gold Coast Blaze (2010-12), 36ers (2012-14) and the Kings (2014-now).
Of course, the league was well established in Jason's lifetime while Robbie was in the final third of his playing career when the NBL launched.
Jason's career averages are 8.4ppg and 2.5 apg and this year saw him win selection into the Boomers team for their first tilt at the FIBA Asia Cup. As a starter, he led the team to Gold.
The battle: Robbie was noted for his defence and smarts while Jason inherited his passing ability but has taken shooting to another level.
There's no question Jason has greater range and is the more capable scorer but Robbie's sheer toughness made him a daunting opponent for most.
His little extra size also might be a factor, as was his ability to wear down opponents. Jason's skills though are silky and when he gets on a roll, no-one can slow him down.
Who'd win? Stay patient, or if not, scroll to the end for your answer.
Mike Ellis V Cody Ellis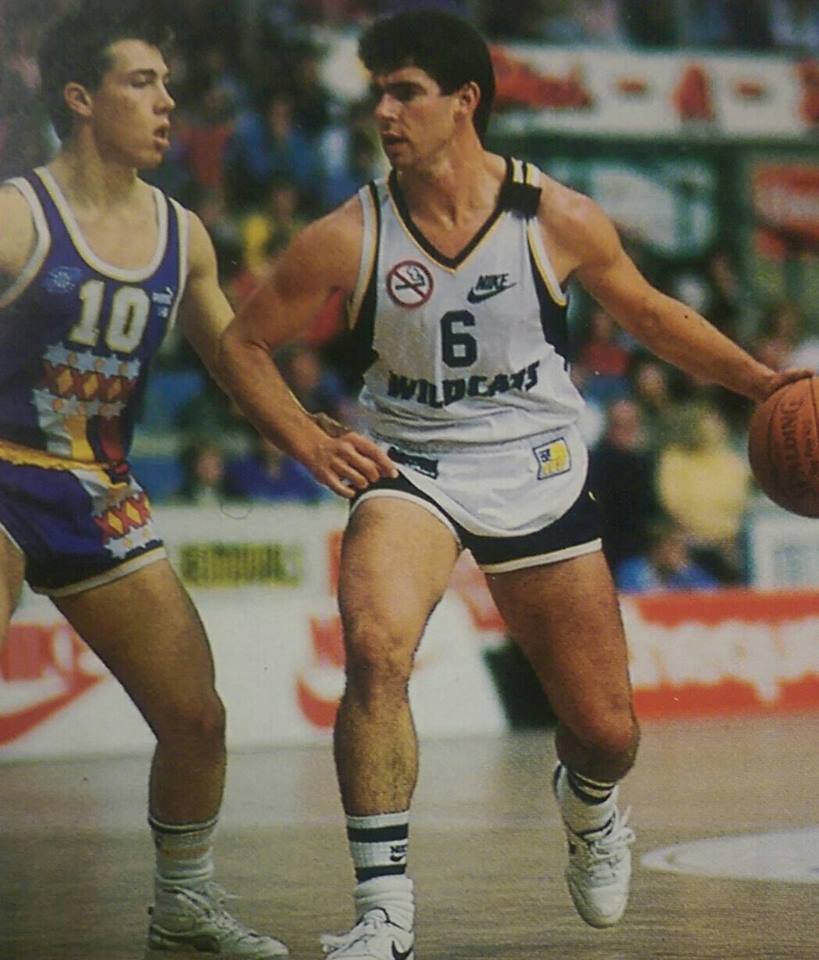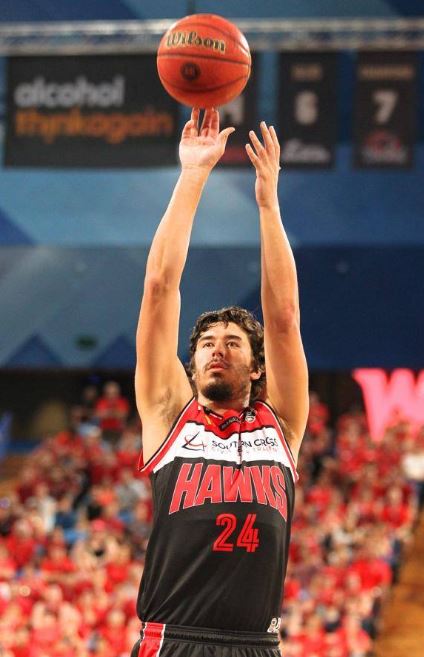 Mike Ellis was, is and remains synonymous with basketball in the west, even if his allegances are torn these days.
The hard-nosed 183cm combo guard was a Perth Wildcats fixture from their NBL debut in 1982 until 1992, logging 302 games and averaging 12.6ppg, 2.2rpg, 5.3apg and 1.6spg.
A key player and captain on the Wildcats' inaugural NBL championship team of 1990 and its back-to-back champion in 1991, his #6 uniform has been retired by the club.
Together with Ricky Grace, Mike formed one of the historically toughest NBL backcourts of all time.
After a college career in the US at St Louis, Cody Ellis started his NBL career with the Kings (2013-15) before crossing to the Hawks in 2015.
But at 202cm and capable of playing either forward role, he could not be a more different player to his father.
Cody's 3-point range makes him a double threat as his size makes him a weapon off the block as well.
In 94 NBL games so far, he has delivered 5.9ppg, 2.7rpg and 0.9apg.
The battle: Matching these two very different talents up against each other makes for an interesting contest.
Cody would have to work for the postup while Mike could harass him on the perimeter and still have the quickness to recover on his drives. Conversely, Mike had range so would draw Cody out, making him vulnerable for the drive.
This is a tough one, but for the answer, keep reading or scroll to the end.
Arthur Newley V Brad Newley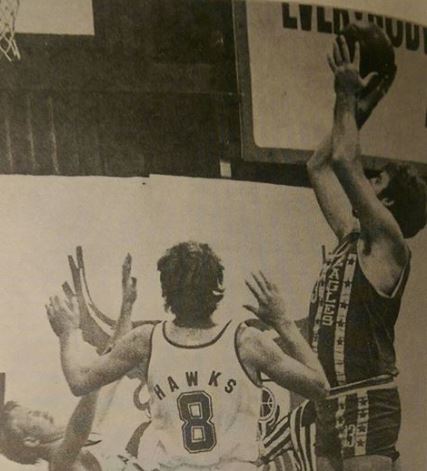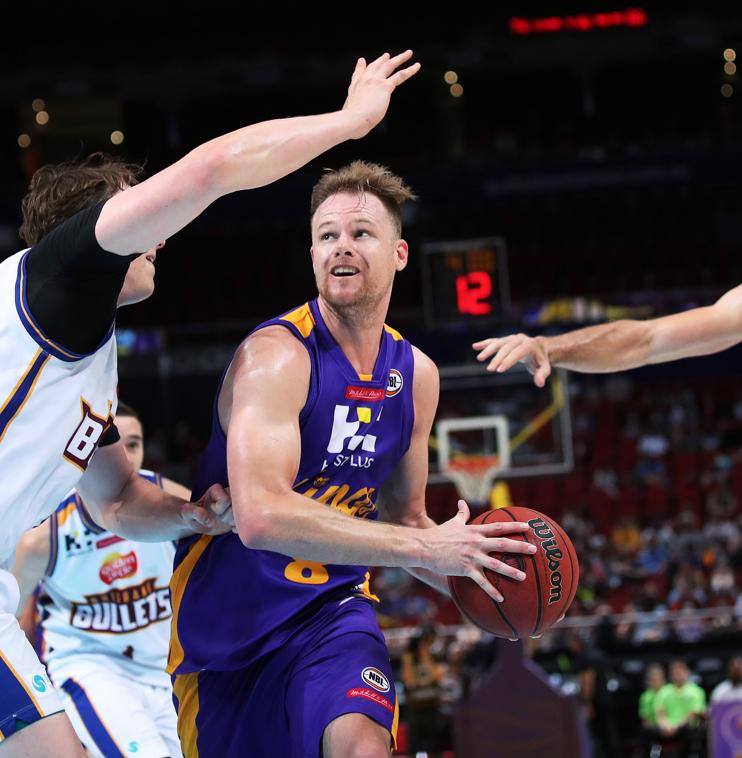 OK, this one isn't really fair because Arthur Newley only played one NBL season for his beloved West Torrens Eagles (before the club changed its name to Forestville) and was reaching the end of a stellar career.
A 194cm centre or power forward from a different era, in his heyday Arthur was a lean, mean, excitement machine for the Eagles and for years regarded as among South Australia's leading three or four players.
He was a Woollacott Medal runner-up as the fairest and most brilliant player in the state when intrastate basketball was huge, a powerful rebounder and sweet mid-range shooter.
All right. I confess. Growing up, he was one of my heroes. (The type of man he is, well, he might still be one of my heroes.)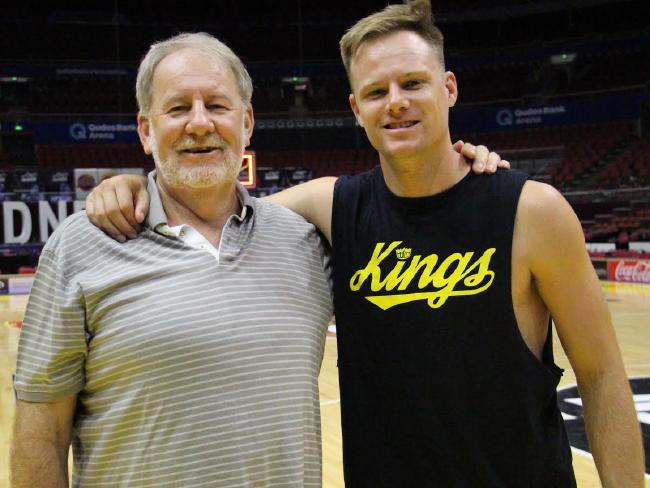 Arthur played 21 NBL games, most of those home matches at the now sadly lost Forestville and Apollo Stadiums.
Brad Newley burst into the NBL with Townsville Crocodiles where he played from 2004-07, cleaning up the All Star Game MVP, Rookie of the Year and Best Sixth Man awards in his sizzling debut.
The 198cm swingman then headed to Europe until his return last season for the Sydney Kings.
In between playing 123 NBL games for averages of 18.8ppg, 4.6rpg and 3.3 apg, Brad was a cult hero in Europe, playing in Greece, Turkey, Lithuania and Spain.
An Olympian in 2008-12, he missed the Rio Olympic Games team but bounced back with an outstanding Gold Medal playoff performance for Australia as it lifted the FIBA Asia Cup at its first attempt just last month in Lebanon.
The battle: Arthur was a boards banger of a different era and Brad an athletic slasher today, so the question would be how long could the younger Newley avoid one of his dad's bone-crunching screens or aggressive box outs?
The Conclusions:
Cal would beat CJ.
Robbie would beat Jason.
Mike would beat Cody.
Arthur would beat Brad.
OK. Maybe not.
But for crying out loud, it's Father's Day. Who did you expect me to pick?
(OK, if it WASN'T Father's Day, I'd amend two of those answers.)