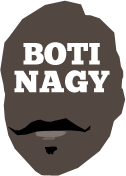 ---
Advertising opportunities available.
Please contact me.
---
It's Gold baby, Gold
Tweet
AUSTRALIA's "baby" Boomers today claimed the FIBA Asia Cup at their first attempt, smashing Iran 79-56 in the Final, dual-Olympian Brad Newley showing his gold class.
From his game-opening 3-pointer to his substitution late in the match, Newley led from the front with his best game in Beirut, finishing with a game-high 18 points at 70 per cent.
Experienced big-man Daniel Kickert also was terrific, dealing with officiating which kept him to just 21 minutes of action, in which he played some great defence on Iran's 218cm monster centre Hamed Haddadi while compiling 14 points, six rebounds and two assists.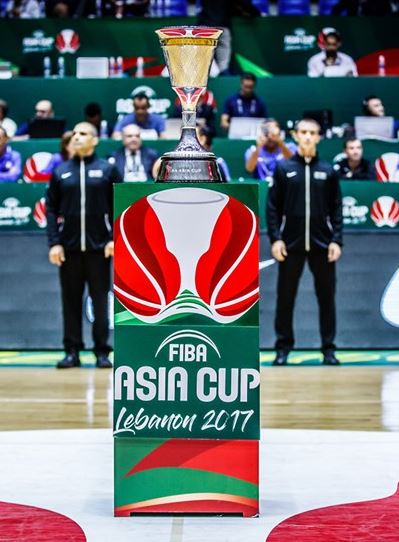 Angus Brandt and Nick Kay worked hard to sustain interior pressure after Kickert and Matt Hodgson ran into foul woes and Jason Cadee was a fine floor general with eight assists.
But once again it was the Boomers' depth, big-game experience, teamwork and ability to maintain their pressure, particularly defensively, which steadily unravelled Iran.
After sweeping to the Gold Medal game with a 5-0 run and an average winning margin of 30, Australia was brilliant again.
Its opening was outstanding, Kickert intercepting a pass on Iran's first foray, Newley swishing a 3-pointer.
Haddadi's spin and dunk was an impressive response but Cadee with a floater, Kickert inside and then the duo double-teaming Iran's big man for a turnover were equally intense.
Newley comfortably knocked down his second 3-pointer and when Haddadi was called for a goal-tend against Cadee, it was Australia ahead 12-2 and Iran taking timeout.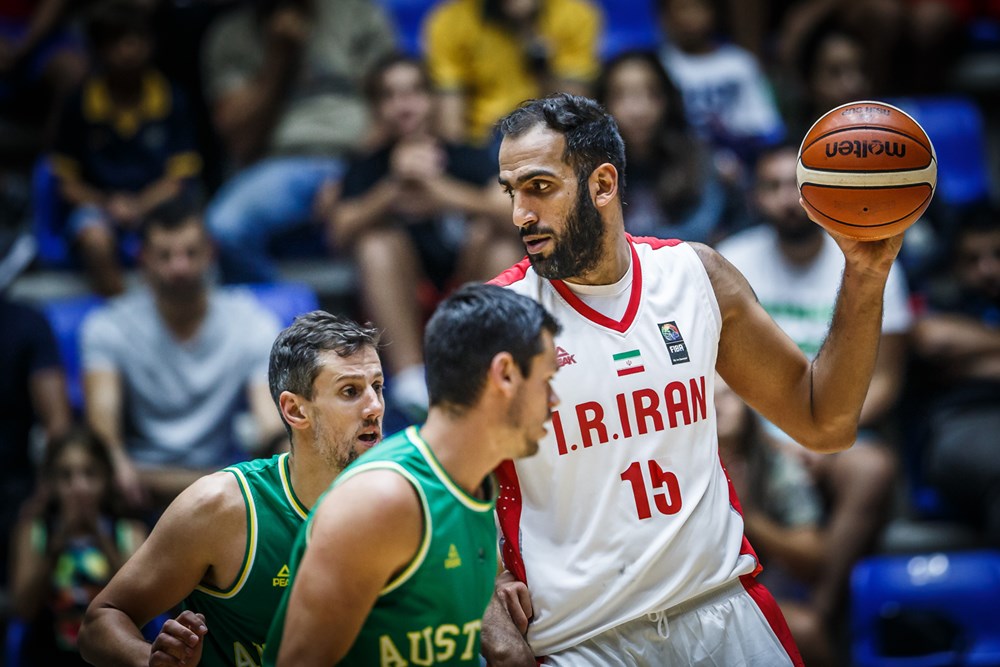 DTs: Daniel Kickert and Jason Cadee about to double Hamed Haddadi. Pic courtesy FIBA.com
It had an immediate effect with Haddadi scoring a three-point play on Hodgson at the Adelaide 36ers' big man's first attempt to defend Iran's superstar. Kickert had been doing the job to that point with Brandt the next to take on the match's toughest assignment.
Good ball movement and an obvious increase in defensive pressure suddenly had Iran rallying as Behnam Yakhchali stole a pass for a layup, bringing the run to 9-0 and the score to 11-12.
Mohammad Jamshidi had a jumpshot for the lead but missed, then fouled Cam Gliddon as Australia settled. The dangerous Jamshidi never got rolling, shut down early by Mitch Creek.
Brandt scored from a baby hook before Mitch McCarron flew for a stunning tip-dunk and a 16-11 lead.
It was 18-14 at the first break, Haddadi keeping Iran in touch with his huge low post presence but occasionally distracted by the energetic Brandt.
His shot from range kept Iran close at 20-25 before Creek threw down a dunk and Haddadi copped a technical clashing with Brandt.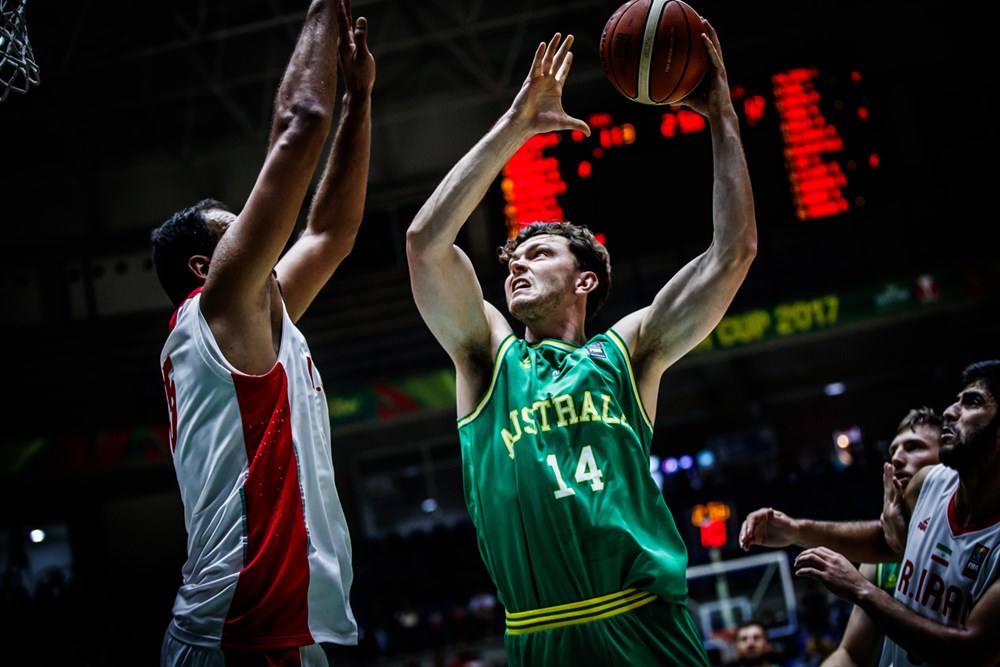 LOW POST: Angus Brandt challenge Hadaddi. Pic courtesy FIBA.com
Kickert swished the free throw and scored on the extra possession and suddenly the Boomers were back out 30-20.
Hodgson returned to collect his third foul before a McCarron fast break dunk and a trademark Newley slash to the hoop pushed the lead to 13.
Brandt's drive and bobble dunk, and a 3-pointer by Nick Kay to close the half had Australia clear at 43-26 on a 25-12 quarter.
Standing out like the Eiffel Tower, Haddadi had been a problem, but his 11 points came on 5-of-10 shooting and the Boomers forced him into six first-half turnovers.
He was a problem, but a manageable one.
The officiating turned blatantly to start the second half, Kickert assessed an offensive foul on the Boomers' first play, then with a defensive foul on Iran's.
It took 28 seconds and his foul count had jumped from one to three, Australia on its third team foul at 9:14.
Tremendous Newley hustle and his decision to score on a great one-on-one move settled a deteriorating situation and when Cadee pushed the ball up the floor and fed Kay, Australia was out to 47-28.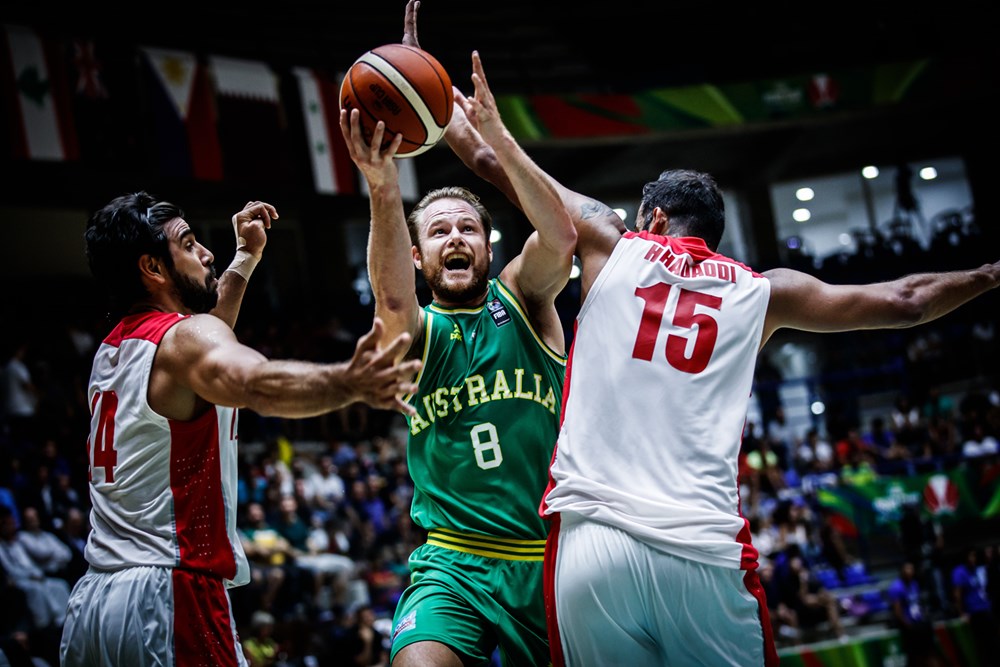 BIG GAME NEWLS: Brad Newley turned in his best game in the Final. Pic courtesy FIBA.com
Again at 50-30 ahead on a tough Creek offensive board basket, the Boomers had to weather the umpiring as Iran went to the line for 10 free throws in the space of four minutes.
Seizing the fact they'd uncovered friends with benefits, Iran grafted the deficit back to 39-50 before Kickert again steadied the ship.
Newley opened the last quarter scoring with a patented drive, Creek handed the ball on a platter to Kay on an inbounds, then Newley – he had eight points in the final period to formally shut the gate – had back-to-back baskets.
The lead continued to grow as celebrations broke out on the Aussie bench, the FIBA Asia Cup coming Down Under as the Boomers – without David Andersen (shoulder) and therefore without a single Rio Olympian – claimed the gold.
AUSTRALIA 79 (Newley 18, Kickert 14, Creek 12, Brandt 10; Brandt 8 rebs; Cadee 8 assts; Norton, Cadee 2 stls) d IRAN 56 (Haddadi 18, Yakhchali 10; Kazemi 10 rebs; Haddadi 3 assts; Kazemi 2 stls; Haddadi 3 blks).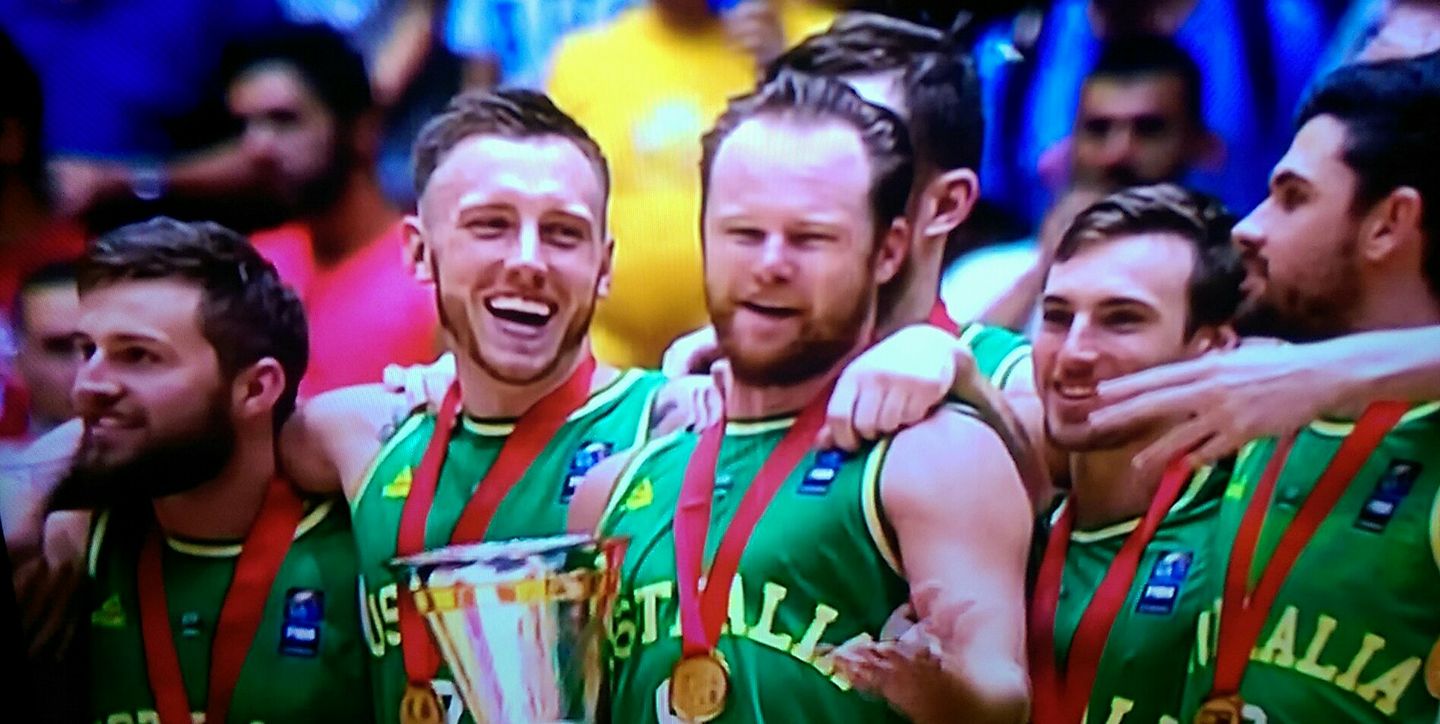 NEW Zealand's point guard Shea Ili, forced out of the Tall Blacks' Bronze Medal loss to Korea after injuring his hand in the semi with Australia, was Oceania's only representative in the Asia Cup All Star Five.
He unquestionably was a good choice, but how Australia's Mitch Creek and Daniel Kickert in particular - given the Boomers' absolute dominance of the tournament - were omitted, made the quintet something of an anomaly, if not an outright joke. But the winners can laugh. And the rest can please themselves.
Haddadi collected tournament MVP.