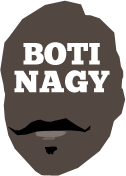 ---
Advertising opportunities available.
Please contact me.
---
It's official! Free agency free-for-all tomorrow!
Tweet

ENVIRONMENT or financial security? It's the toughest question for any professional sportsperson playing a team sport, made easier by age and length of experience but it's the debate NBL free agents - up for grabs from 9am tomorrow - will be having with family, friends and agents tonight.
Or already have had.
While only the most inexperienced and naive club would be announcing new signings at 9:05 in the morning, the fact is negotiations have been going on with player agents for weeks.
Third party involvements, etcetera.
Clubs have had their opportrunities to re-sign and retain their own players coming onto the free agents list so it's a free-for-all now.
Some of the intriguing and truly big names on the list include New Zealand Breakers' Grand Final star PG William McDowell-White, Cairns' Keanu Pinder, currently flourishing in Spain, and Perth Wildcats prodigy Luke Travers.
There is little doubt his career treaded water through the 2022-23 NBL season and perhaps a change of scenery can reignite his exciting potential.
There also may be more money on offer interstate than the Wildcats may want to outlay.
For example, Melbourne United formally has only two players contracted - Chris Goulding and Shea Ili. Those are two very positive names with which to start a rebuild and coach Dean Vickerman will have access to big dollars and the club's attractive environment.
Players such as Bul Kuol at Cairns and McDowell-White now come to that point where their decision has to be "what is in my best interest"?
How important a role did Taipans coach Adam Forde play in Kuol's emergence? Is that an environment to leave for a fistful of dollars?
How big was Mody Maor's influence on the development of McDowell-White into a truly elite player? Do you leave that sanctuary and risk your continued evolution as a player, for a new destination or more money?
Remember too, a lot depends on a player's age and where his career currently sits. The earning potential for an elite athlete is a fairly limited window so for free agents on the dark side of 25, looking to financially secure a future becomes more pressing than in the early years.
Jason Cadee's name has been linked to both Adelaide and Illawarra, and the 36ers' decision to cut loose 13-year stalwart Daniel Johnson has upset many of their fans.
From a club perspective, not retaining DJ gives the Sixers more dollars to play with and it can safely be assumed his best years are now behind him.
Smart business decision maybe. But it's an emotional wrench for his many diehard Adelaide supporters.
Hit this link to check out the full free agents list. There are some amazing names on it and the potential for movement across the league opens up exciting possibilities for Season 2023-24.
There's been some sleepless nights for quite a few players though as they weigh up what truly is in their best interest.