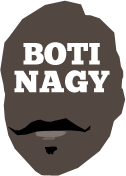 ---
Advertising opportunities available.
Please contact me.
---
It's over. Fire to join "big 3" in playoffs
Tweet
TOWNSVILLE's stunning 84-71 rout of Canberra and Perth's thrilling 80-78 win yesterday over Adelaide has assured the Fire of joining Southside, the Capitals and Melbourne in the WNBL's Final Four playoffs.
The Lightning were the long shot to sneak ahead of Townsville, that unexpected Round One victory over the depleted defending champion a key win for Adelaide's hopes.
But with Townsville also beating Canberra - the Caps at full strength no less - and Perth's Darcee Garbin delivering the end-of-game dagger to Lightning, only finalising the Final Four's configuration is up for speculation.
That is, of course, based on the premise there are no sudden injuries or unforeseen circumstances but with Adelaide now 4-5 behind Townsville's 7-4 and facing another back-to-backer against Melbourne and Bendigo, the Lightning need a minor miracle.
Given their dreadful draw, exacerbated further by the fact the team personnel was in quarantine lockdown for nine days for no good reason - shouldn't the WNBL also have shut down Canberra and Perth, the two opponents they played while "potentially infectious"? Not to mention the refs and anyone who had any role in those games - Adelaide has done wondeerfully to even stay in the hunt.
Ahead 78-77 down the stretch of what had been a terrific game against the Lynx, Katie Ebzery drove, dished to Garbin on the perimeter and she sank the match-winning 3-pointer.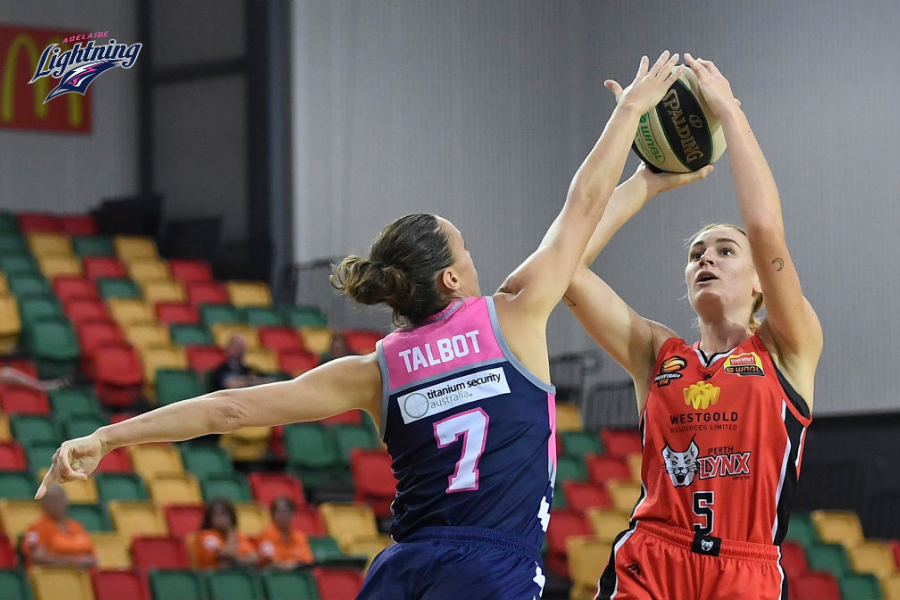 Garbin was a withering 6-of-7 from outside the arc in her 31 points, with 11 rebounds. Perth, which along with Southside and Melbourne currently is the form team in the WNBL hub, has left its run too late but its improvement must be a source of great encouragement going forward.
Alex Ciabattoni has announced her arrival as a quality player with another 15-point, seven rebound, four assists, steal and block game, Kayla Stendl paired 11 points with 11 boards and the Lynx even got away with Ebzery not having a stellar offensive game.
Ebzery finished with 12 points at 29 per cent but still managed six rebounds and dished seven assists while Alex Sharp had a devilish game notching 666 - points-boards-assists.
Adelaide was heavily reliant on Steph Talbot who responded with 23 points, 14 rebounds, six assists, two steals and two blocks. Chelsea Brook scored 16 but, like too many of her teammates, missed a few easy shots which may have made all the difference.
With 2.5 seconds to play after Garbin's match-winner, Adelaide ran a play which Talbot turned into a running basket. But it was executed far too slowly, the siren sounding well before the ball left her hands, the play better-suited to a four-second scenario than a 2.5.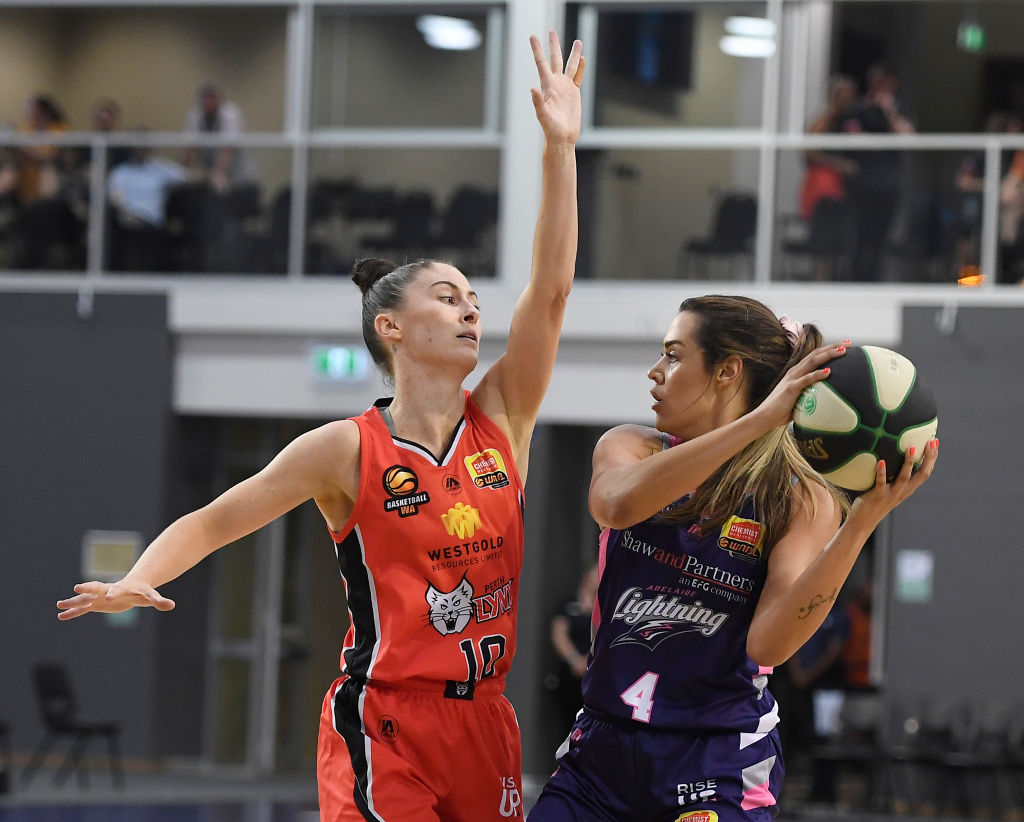 Garbin's match-winner was a huge assist for her former club Townsville which seized control of its match-up with Canberra courtesy of a 24-11 second period.
The Fire's backcourt pairing of Shyla Heal and Lauren Nicholson went off for 27 and 25 points respectively, Canberra struggling all game to find consistent scoring options.
In the other meaningful game of the round, Southside reversed its earlier loss to Melbourne with a convincing 15-point demolition job on their crosstown rival, Liz Cambage with 35 points leading the onslaught.
Sara Blicavs also continued her great form, her 18 points of 7-of-9 shooting, with 3-of-4 triples.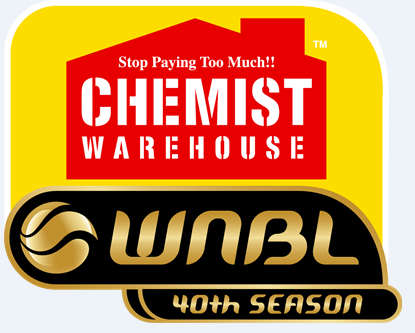 END OF ROUND 4: SYDNEY UNI FLAMES 62 (Ch Boag 16, Schwagmeyer-Belger 15, Scherf 7; Maley 10 rebs; Mansfield 7 assts) d BENDIGO SPIRIT 64 (Lavey 17, Ernst 12, Goulding 7; Ernst 7 rebs; Lavey 6 assts) in Cairns. SOUTHSIDE FLYERS 94 (Cambage 35, Sa Blicavs 18, Cole 16, O'Hea 11; Sa Blicavs, Cambage 7 rebs; Mitchell 11 assts) d MELBOURNE BOOMERS 79 (Magbegor 20, George 12, Karaitiana, Madgen 10; George 10 rebs; George 7 assts) in Cairns. TOWNSVILLE FIRE 84 (Heal 27, Nicholson 25, Payne 11; Payne, Heal 8 rebs; Mckay, Heal 2 assts) UNIVERSITY of CANBERRA CAPITALS 71 (Rocci 19, Griffin 10, Ruef 9; Ruef 12 rebs; Smart 4 assts) in Townsville. PERTH LYNX 80 (Garbin 31, Ciabattoni 15, Ebzery 12, Steindl 11; Steindl, Garbin 11 rebs; Ebzery 7 assts) d ADELAIDE LIGHTNING 78 (Talbot 23, Brook 16, Whittle 11; Talbot 13 rebs; Wehrung, Talbot 7 assts) in Townsville.