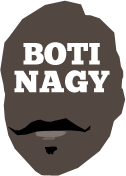 ---
Advertising opportunities available.
Please contact me.
---
It's over, well, pretty much
Tweet
IT'S over! Well, not completely over but virtually over with Adelaide, Illawarra, Cairns and Perth now almost guaranteed to be continuing their NBL Championship quests beyond the regular season.
Just don't read on if you are easily confused.
Cairns' 89-85 win over Adelaide moved it on to 14 wins (14-13), with a game to go against Adelaide, and when New Zealand tonight produced one of its most memorable games ever to rout Melbourne 88-70, it concluded its season at 14-14.
That means even if Cairns loses to Adelaide tomorrow to also finish on 14-14, its 4-0 sweep of the Breakers will give it a playoff advantage in any head-to-heads.
Melbourne's loss means 13-14 United, even with two Rio Olympians and working their way through six imports, will again be watching the playoffs on Fox Sports or on the NBL-TV app.
Even if United beats Perth on Sunday to conclude its own season at 14-14, it finished 1-3 to New Zealand so again, in any mini-table it misses out.
That became glaringly so when Perth put Sydney out of its misery, consigning the Kings to a 13-15 season.
It also pushed Perth up to 14-13 and if the Wildcats beat Melbourne to go to 15-13, they can conceivably finish second.
But here it is in simple terms, and working on the presumption Illawarra (14-13) at home completes its sweep of Brisbane to move up to 15-13.
If Melbourne gets up to reward the sold-out fanbase at Hisense Arena to beat Perth, and Adelaide beats Cairns, the 14-14 teams would be Cairns, Perth, Melbourne and New Zealand.
Currently, the head-to-heads are:
Cairns: New Zealand 4-0, Perth 2-2, Melbourne 1-3. Which means its record against tied teams is 7-5.
Perth: New Zealand 1-3, Cairns 2-2, Melbourne *3-0, with one to come. Its record is 6-5 before that last game.
New Zealand: Melbourne 3-1, Cairns 0-4, Perth 3-1. The Breakers' record is 6-6.
Melbourne: New Zealand 1-3, Cairns 3-1, Perth *0-3, with one to come, Its record is 4-7.
As you can see, even if Melbourne beats Perth, it only gets to 5-7 so it will finish the lowest of the four teams.
Should Perth win, it would move away from the 14-14 teams regardless and conclude on 15-13.
That would tie it with Illawarra if the Hawks have taken care of business, and that's a series Perth has won so would move up to second.
So what happens if Cairns beats Adelaide to ALSO finish on 15-13?
Then the Taipans would jump to second. They are 3-1 on Illawarra, 2-2 with Perth or 5-3 in a mini table.
Perth is 2-2 with Cairns and 2-2 with Illawarra which means 4-4.
And Illawarra is 1-3 to Cairns, 2-2 with Perth for 3-5.
So should Cairns, Perth and Illawarra all finish on 15-13, it would be Adelaide-Illawarra, Cairns-Perth in the Swisse Semi Finals.
If Cairns loses to Adelaide so only Illawarra and Perth tie on 15-13, Perth moves to second because it won the Hawks season-series.
Then it would be Adelaide-Cairns and Perth-Illawarra in the Swisse Semi Finals.
If the results go as you might expect – and why should they – but let's presume anyway that Illawarra completes a sweep of depleted Brisbane, Adelaide wins over Cairns at home, and Perth beats a Melbourne playing for pride only, then that last scenario is the one looming as the most likely.
If Melbourne does get up in Dean Demopoulos overdue farewell to the NBL, the final order would be Adelaide, Illawarra, Cairns, Perth, creating an Adelaide-Perth, Illawarra-Cairns set of Swisse Semi Finals.
Of course, if Brisbane DOES upset Illawarra tomorrow, it's back to the drawing board.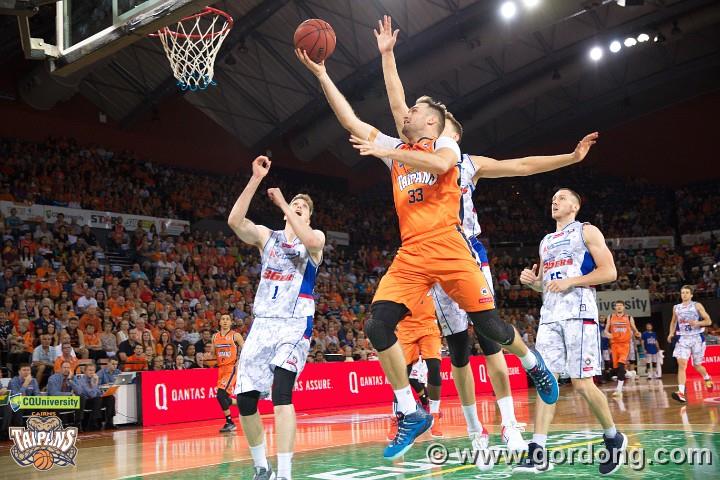 IS THIS THE END? No, it's not over for Wortho after all.