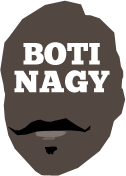 ---
Advertising opportunities available.
Please contact me.
---
It's time for Boomers to put up
Tweet
AUSTRALIA's 17-man Boomers squad for the 2019 FIBA World Cup was revealed today and ahead of that tournament and the 2020 Tokyo Olympics, it now is time for us to put up or shut up.
No more squeamish media apologists clutching their petticoats claiming Australia has drawn "the Group of Death" at every single major international, no more "we don't have enough preparation time" ... frankly, just no more excuses/reasons for why we fell short.
Medals, medalling, Gold etcetera. We have been hearing it since the Boomers made it to the Bronze Medal playoff at the 1988 Seoul Olympics.
That's more than three decades ago and was before the Bronze Medal playoff at the 1996 Atlanta Olympics, Bronze Medal playoff at the 2000 Sydney Olympics and Bronze Medal playoff at the 2016 Rio Olympics.
In Rio, Australia was "going for Gold" and while most of us would be content at this point with a medal of any colour - fifth is Australia's best at a World Cup/World Championship - there's no doubt the heartache was real in Brazil.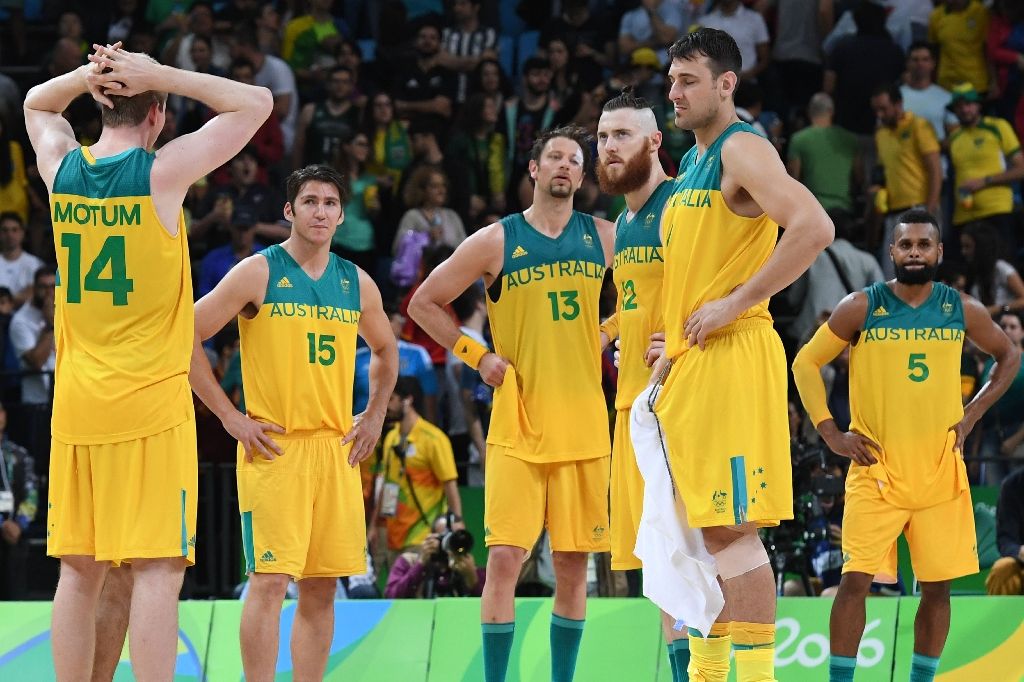 ROBBED: The end of the Rio Olympics Bronze Medal game. It's time to move on. And up.
Of our four fourth placings, that is the one that burns the most because, let's be blunt, Australia was officiated off the medal dais in its playoff against Spain.
We were no chance against the haughty USA in Seoul, were not quite experienced enough against Lithuania in Atlanta and never were in the hunt against the Lithos in Sydney.
But Rio? Geez that one burned.
Realistically, for our population size and despite our global acclaim for punching above our weight, we probably really should perpetually hover in the 5-8 range.
The fact we do better than that is testament to the fortitude of the men involved and as more Aussie players head stateside to play NBA, 1-4 may become our new resting place.
No-one is questioning the resolve or intent of our team in aiming for Gold. What's the point in aiming lower? That's nonsensical. But if we do fall short of a goldrush, then we still might be overdue for the "Hi Yo Silver, away" or our historic first "Bronzed Aussies."
Lithuania long has been a thorn for Australia as two of the four previous Bronze Medal playoffs at Olympics would suggest.
But we've also had their number of late. And Canada taught us a lesson almost two decades ago in Sydney but, again, we should have their number now. And two warm-up games in Perth cannot hurt.
We should be capable of beating Senegal, while still keeping in mind World Cup and Olympic medals are not easy or anyone could do it. You're facing the very best every nation has to offer and 99.9 percent of the participants would be extremely proud to be representing their nation.
Those are our three opponents in Group H at the Worlds in China, and we must go top-two to advance.
So, what do you think? Could one or more of the national teams in say, Group E - USA, Turkey, Czech Republic, Japan - claim theirs as the "Group of Death".
Or maybe our neighbouring Tall Blacks might believe their group with Greece, Brazil and Montenegro has more of a claim on the "Death" title.
It's such a nonsense for us to still hide behind that bunkum.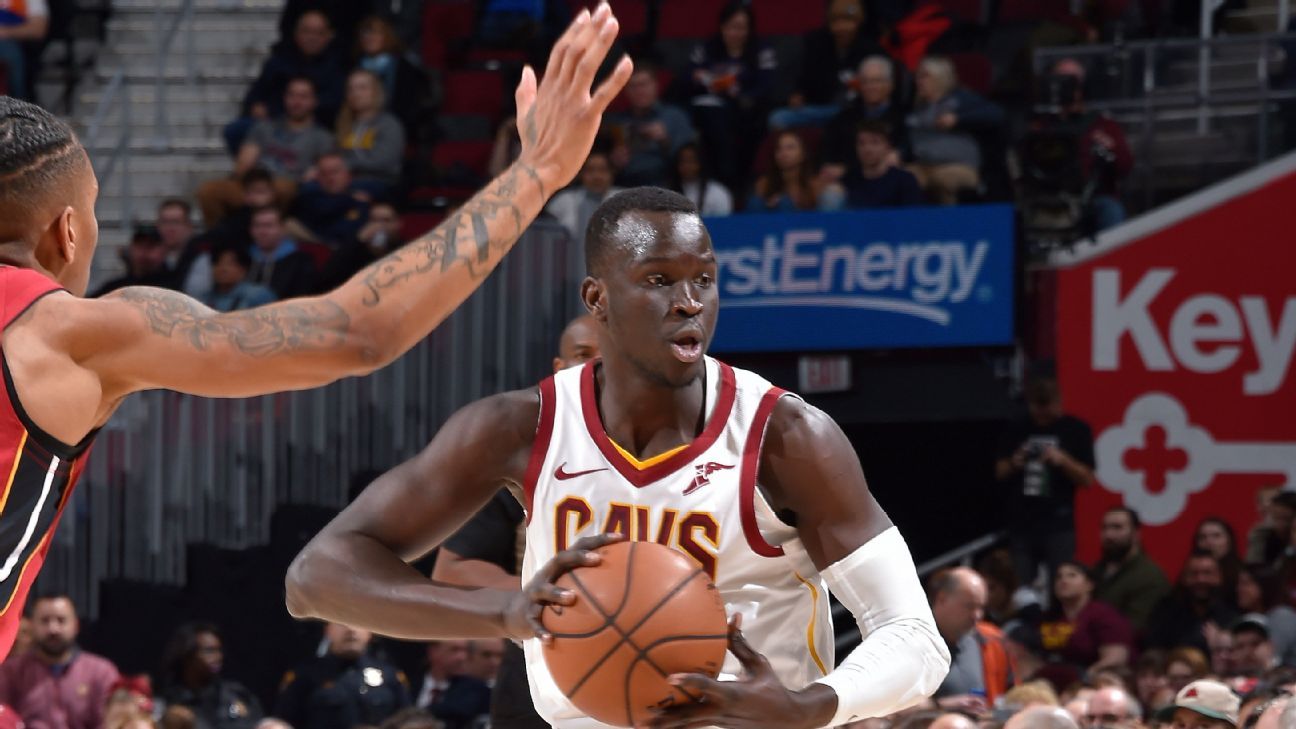 DENG IN: Deng Adel, now with the Cavs, has his first shot at a Boomers spot.
We've got Andrew Bogut in this squad and he's four wins away from a second NBA championship ring with Golden State Warriors, which would put him one behind Luc Longley.
Joe Ingles, Aron Baynes, Patty Mills, Matty Dellavedova all also are returning NBA and Boomers stalwarts. Deng Adel gets a look in and then there's Ben Simmons and Jonah Bolden who were still going a week ago for Philadelphia against Toronto in the Eastern Conference semi finals.
Stars in Europe, Jock Landale and Brock Motum bring further size and skills, while Mitch Creek comes off an NBA G-League season which also saw him dipping his toes in NBA waters at Brooklyn and Minnesota.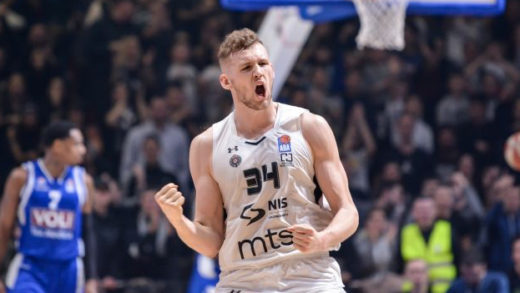 JOCK LANDED: Jock Landale "in" probably led to Isaac Humphries "out".
The NBL will be represented with Chris Goulding, Nick Kay, Mitch McCarron, Nathan Sobey, Cam Gliddon and Todd Blanchfield all in the running for the final 12.
Yes, it is a blow that Dante Exum is having injury troubles and Ryan Broekhoff also unavailable while wife Katie expects their first child next month in what looms as a difficult pregnancy.
More power to Broekhoff for making the right call and staying behind on this one.
But like his teammates in Rio and at the 2014 World Cup, there lingers the sense of "unfinished business."
And believe it, it is a very real feeling among the Boomers.
It is time to win a medal. We have great player options to choose from, we should fear no-one (Respect them sure. But fear? Never.) and we should steer clear of those who still want to insert "Group of Death" excuses before a single shot is fired.
Two games against Canada at Perth's RAC Arena on August 16 and 17, two mouth-watering clashes with the USA at Marvel Stadium in Melbourne on August 22 and 24.
Sounds like pretty good preparation. History shows us and we know already - winning a medal will not be easy.
Nothing worthwhile ever is.
The squad is: Deng Adel (Cleveland Cavaliers), Aron Baynes (Boston Celtics), Todd Blanchfield (Illawarra Hawks), Andrew Bogut (Golden State Warriors, Sydney Kings), Jonah Bolden (Philadelphia 76ers), Mitch Creek (Minnesota Timberwolves), Matthew Dellavedova (Cleveland Cavaliers), Cameron Gliddon (Brisbane Bullets), Chris Goulding (Melbourne United), Joe Ingles (Utah Jazz), Nick Kay (Perth Wildcats), Jock Landale (Partizan Belgrade, Serbia), Mitch McCarron (Melbourne United), Patty Mills (San Antonio Spurs), Brock Motum (Efes, Turkey), Ben Simmons (Philadelphia 76ers), Nathan Sobey (Brisbane Bullets). Unavailable: Ryan Broekhoff (Dallas Mavericks), Dante Exum (Utah Jazz).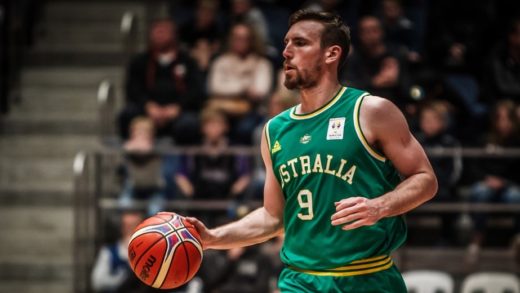 IN THE SQUAD: Now Mitch McCarron needs to survive the cut to make it to the World Cup.