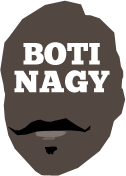 ---
Advertising opportunities available.
Please contact me.
---
January 10 no longer 'the date' but Larry, it's time to act
Tweet
IT's almost a redundant waste of time to say COVID-19 has masked virtually every aspect of our lives in uncertainty, but one thing is for sure - Adelaide boasts a viable magnificent NBL venue the league should hurry up and buy.
Here it is, at this link, a perfectly viable NBL option and very much a place NBL owner and chairman Larry Kestelman could purchase with what to him would amount to pocket change.
The Clipsal Powerhouse/Distinctive Homes Dome/Brett Maher Court/Titanium Security Arena has assuredly not gone up in value so now is the optimum time to strike, even if "expressions of interest" were required by December 16 last year.
Since the exclusive-for-basketball-but-applicable-to-much-much-more venue was built to accommodate burgeoning interest in the Adelaide 36ers, it only has enjoyed one major facelift so the NBL could pick it up at a bargain-basement price.
It's purpose-built and perfect for the elite-level of the game. It converts to a three-court venue for training.
And it could be just the solution to any "hub" issues, given it not only could stage NBL games but also house teams within the facility. The Arena and Adelaide Entertainment Centre would give the league great hub options in a state where COVID-19 has not been as devastating - to this point at least - as it has across its borders.
Of course, that can change any second but that is, unfortunately, our "new normal".
From tipping off in October, then November, then Decermber, then January, then January 10, now January 15, the NBL has been prudent and diligent in how it has tried to keep a step ahead of potential corona-virus restrictions.
Moving Sydney Kings and the not-Illawarra-Or-Wollongong Hawks to Albury, bringing Hobart into the equation all were astute moves.
Quite frankly, the NBL has behaved quite exceptionally carefully in a time where potential crisis awaits around every corner cough.
The refurbishment and development of the precinct around Hobart's Derwent Entertainment Centre is a Kestelman-driven project. Not sure why buying the Arena couldn't be.
Just not entirely sure having the hub in Melbourne is necessarily the safest or wisest of choices and I say that advisedly, well aware Victoria is-was-and maybe always will be where our sport is best-supported at the grasstroots and up.
A hub in Perth could work too and it's not as if Brisbane is short of venues either.
At this stage, with Round One from January 15 confirmed - at least at this point - fingers crossed the NBL can get underway at last.
Friday January 15 (All tip-off times in AEDT)
Cairns Taipans v The Hawks, Cairns Pop-Up Arena, 7.30pm
Perth Wildcats v Melbourne United, RAC Arena, 9.30pm
Saturday January 16
Adelaide 36ers v South East Melbourne Phoenix, Adelaide Entertainment Centre, 5.30pm
Brisbane Bullets v Sydney Kings, Nissan Arena, 8pm
Sunday January 17
Cairns Taipans v The Hawks, Cairns Pop-Up Arena, 3pm
Perth Wildcats v SKY Sport New Zealand Breakers, RAC Arena, 5pm
Matches will be broadcast live on SBS VICELAND, ESPN and SKY Sport.