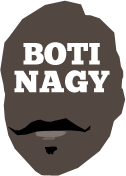 ---
Advertising opportunities available.
Please contact me.
---
Travel, Japan to test the Boomers
Tweet
ANYONE expecting a lay down misere for Australia's Boomers against Japan in Adelaide hasn't factored in the effects of flying home from Chinese Taipei, and clearly, neither has FIBA.
The Boomers host the team from the land of the rising sun on Monday, November 27 at Titanium Security Arena as part of FIBA's new World Cup qualifying system.
FIBA switching from the old format - which meant Australia v New Zealand to determine the Oceania champion - to a program similar to what FIFA successfully has used for eons, means the Boomers now face their Asian Group opponents in home/away games played within three "windows" in each nation's respective seasons.
It works a treat in Europe - where FIBA's heavies live - and where proximity means national teams often only travel for an hour or two. Logistically, it is much more difficult in the Asian Zone.
While FIBA has said clubs must make their players available for these key international lead-up games, the reality is it makes zero sense to fly Aussie OIympians such as Ryan Broekhoff or Brock Motum all the way from Europe to compete.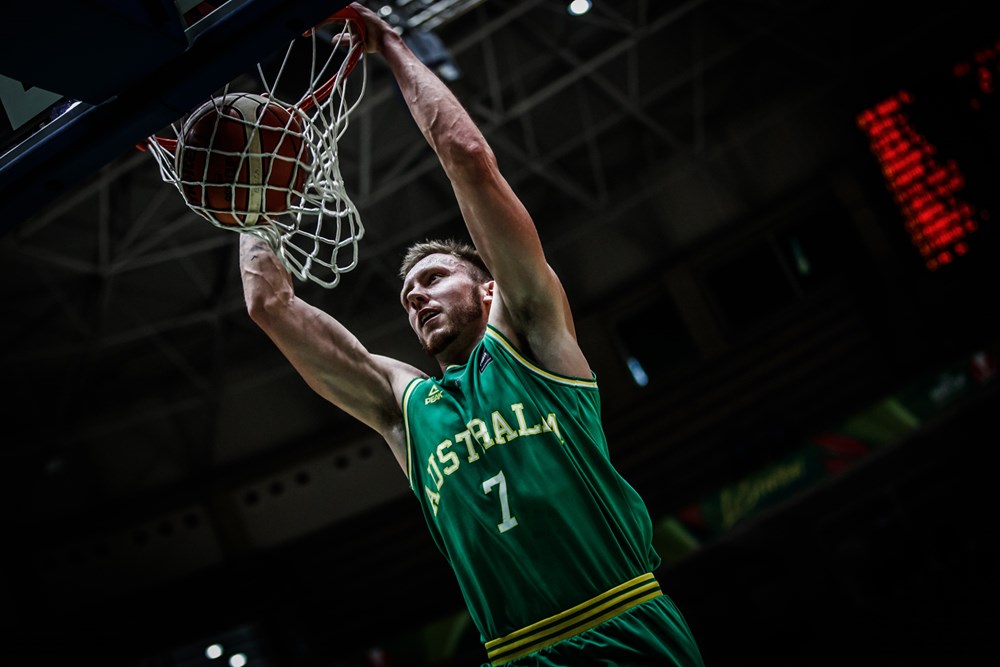 BOOM! Mitch Creek throws one down at the Asia Cup. Pic courtesy FIBA.com
That's why the Boomers teams working to qualify will exclusively utilise NBL players, at least in the first two "windows", this month and in February. (There may be a few others available for the June-July, 2018 road trip into Japan and the Philippines.)
In the last NBL fixtures before the first "window", NZ Breakers host Brisbane Bullets (and coach Andrej Lemanis, also the Boomers' boss) on Sunday in Auckland, and Melbourne United hosts Perth Wildcats at Hisense.
Not exactly what you'd call unimportant fixtures.
The Boomers team gets together on November 20, travelling to Chinese Taipei.
They will get in on the 21st, need the 22nd to recover, practice on the 23rd and play on the 24th.
It's not what you'd call "ideal" but given the Boomers whipped CT 90-50 at the Asia Cup in Lebanon, you'd like their chances.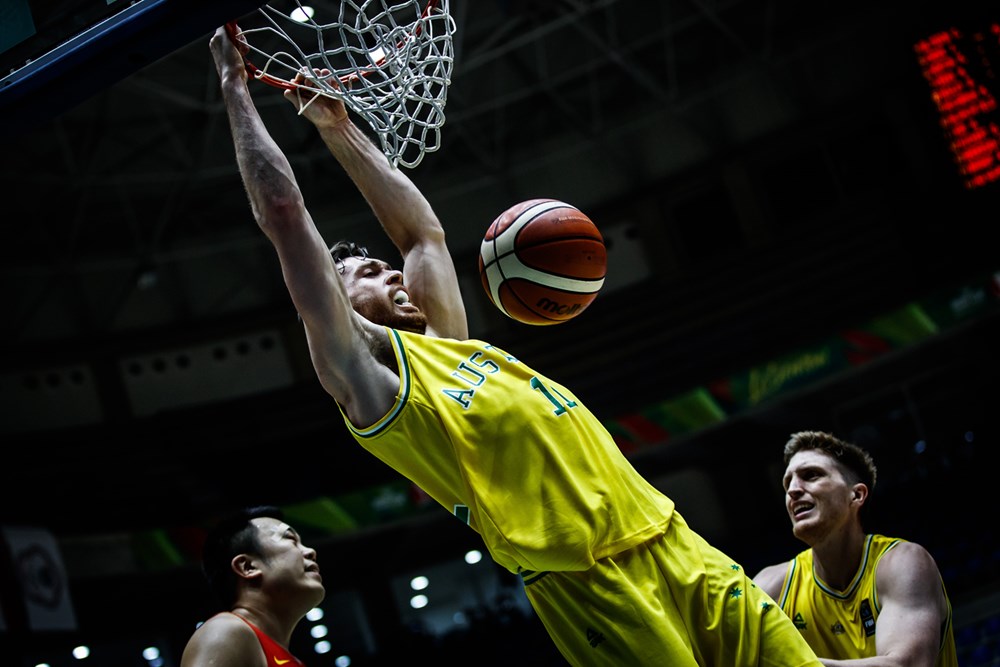 HANGIN' AROUND: Nick Kay says G'day at the Asia Cup. Pic courtesy FIBA.com
But realistically, you cannot crush elite basketball players into economy seats for a 10-hour trip home and expect them to be at their best a day later.
To accommodate business class seating, the Aussies can't get out of Chinese Taipei until mid-afternoon on the 25th, arriving in Adelaide at 6:30am on November 26.
The next day they play Japan at the TSA, the players representing their country in Adelaide for the first time since before the 2010 FIBA World Cup.
And Japan will be no pushover.
The Boomers beat it 84-68 in Lebanon at the Asia Cup - revisit the match here - but in this instance, the circumstances will be considerably tougher.
FIBA's decision to change its qualifying system has to be applauded and roundly, because it gives fans a chance to see their homegrown heroes representing their country in meaningful games at home and overseas.
But surely some attention has to be paid to the players? Are they really being catered for or is the expectation unrealistic?
Surely a further day, one extra day before tip-off shouldn't be that difficult to schedule.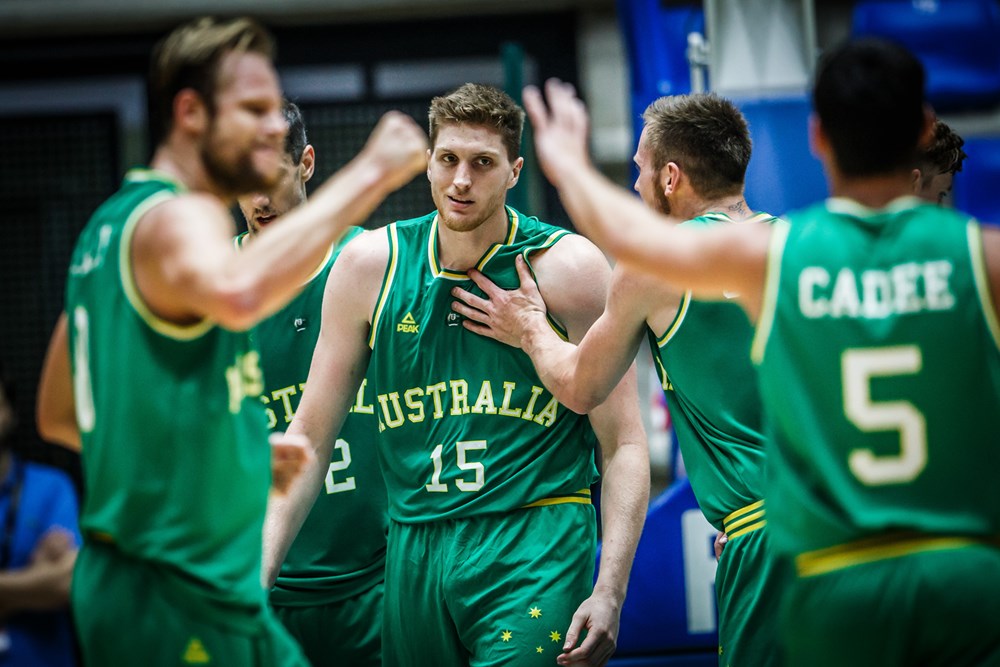 YEP: Think the boys agree.