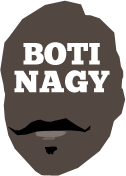 ---
Advertising opportunities available.
Please contact me.
---
The 3Cs are the 3 keys, says Joey
Tweet
ADELAIDE 36ers coach Joey Wright today declared the key to winning the club's first NBL championship since 2002 was curtailing Melbourne United's 3Cs - Casper, Chris and Casey.
The star trio has been instrumental for Melbourne throughout this epic best-of-five championship series which concludes Saturday at Hisense Arena with Grand Final Game 5.
And two of the three have led Melbourne's scoring in all four games of the deadlocked series.
"We have to," Wright said of focusing on the trio. "I mean those guys, that's what drives them, those three guys drive them. If you watch the games, over the four games, it's either Ware stepping up, it's either Goulding stepping up or it's either Prather stepping up.
"And then the rest of them play their roles magnificently off of those three so we need to slow those guys up.
"We haven't slowed all three of them up yet, and if we're going to win it, we've got to do that.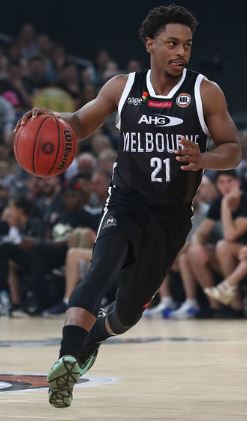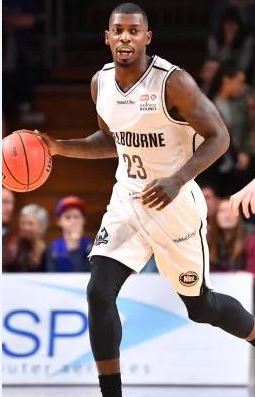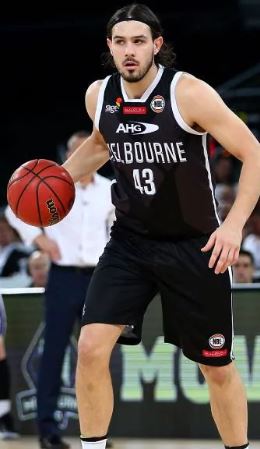 "Down there Casper, in the first quarter, he's averaging about 13 points on us and that just can't happen.
"We can't give them an 11-point lead in the first quarter and we've got to come out focused, right from the beginning."
Wright today broke his self-imposed media silence, initiated after he was fined $5,000 by the league after comments he made in the aftermath of Game 1.
Asked about those remarks, Wright offered a "no comment" but livewire backcourtman Nathan Sobey, when challenged about his coach's recent reticence, was unequivocal about how the team and Adelaide felt.
"The whole community of Adelaide was going to have each others' backs and that's just who we are and we'll always be like that. So we're always going to have Joey's back, no matter what," Sobey said.
Ruling out any chance Josh Childress (shoulder fracture) would be a surprise late inclusion, Wright said he needed close to the perfect game from his 36ers.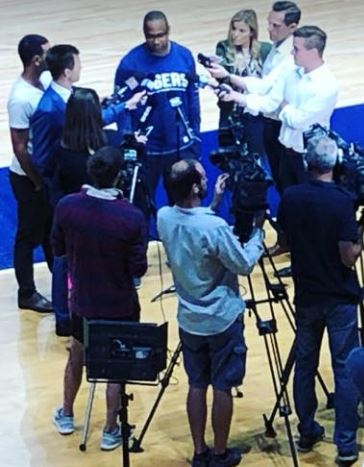 "We've got to play almost the perfect game. I mean, not perfect in our making shots or making the right decisions on the court but perfect in our attitude and our approach to it," he clarified.
"They've just got to make sure their attitudes are just perfect in their approach. If we do that, I think we'll give ourselves an opportunity.
"There's no room for error. We can't screw it up. I mean, screw it up now, it's over.
"We felt like in Game 1 we had an opportunity, felt like in Game 3 we had an opportunity. If we get that same opportunity now, we can't screw it up.
"That first game, we were definitely nervous, the first game we were really nervous and it showed out there on the court.
"But I think since then ... you're going to have nerves no matter what. You get out there, you're going to have nerves but if you can channel that energy and focus that energy it actually works for you."
The match today was declared a sell-out at Hisense Arena.
It will be broadcast live and in HD on FOXSPORTS 506 and free-to-air on SBS VICELAND, the league also set to break its highest average season attendance with more than 750,000 fans attending games during the 2017-18 season.
The Grand Final also has rekindled SA-Victorian passions.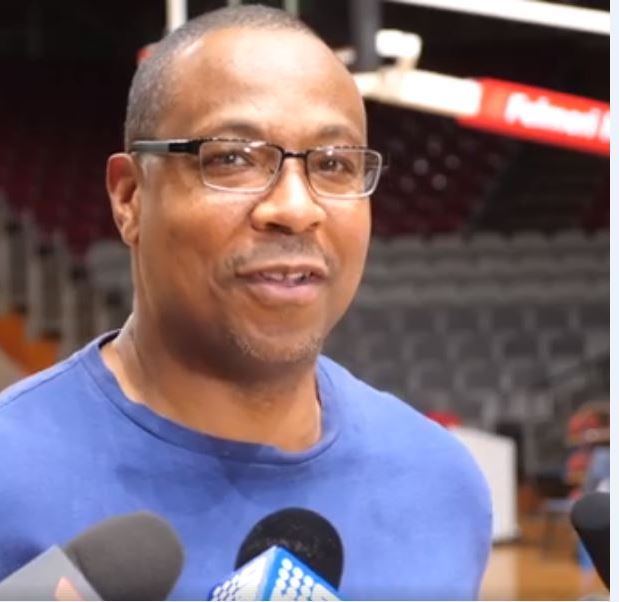 "Even before I got here, the first year I was here, the South Australian-Victorian rivalry thing is pretty big. I didn't know what it was about and people were yelling at each other during the games," Wright said.
"It's probably a pretty big rivalry but I think we've done a lot to help it, so that's great."
Wright said bringing a title home to Adelaide for the first time in 16 years was an exciting prospect.
"It would mean a lot. I've been fighting for a long time to get another one," he said.
"This group have been working since Day One all out to put it all together and it's a really good group and you'd like to reward them for the values and character that they have shown this entire year.
"It would be a great thing for them to say: ' look what you get when you pull together and come together'.
"It would mean a lot for the city and the fans. I still say it, I mean there are some crowds that are bigger down in Perth but it's no louder fans or more involved fans than our fans.
"They just do a great job and I just think it would mean a lot for them. They haven't had one in a while and it would mean a lot for them to get one.
"Our crowd, we've got a lot of people going down (to Melbourne) so I think we're going to get some noise and the way our fans cheer, our 2,000 might be louder than their 13,000. But I think our guys should have enough energy and passion inside of them to keep going."
For Wright, he is ready to roll.
"Just excited. If we could play today it would be great. If we could play tomorrow it would be great. I think, you know, you just have that anxiety about let's get it going, let's go, let's go to work," he said.
"I don't really get nervous about it. Just that energy, let's go, just ready to play."

MELBOURNE UNITED (1) v ADELAIDE 36ERS (2)
GAME 1: Melbourne United 107 (Goulding 26, Ware 20, Boone 17, Prather 13, Wesley 11; Boone 7 rebs; Hooley, Wesley 5 assts) d Adelaide 36ers 96 (Johnson 18, Shorter 16, Creek 14, Childress 12, Hodgson, Moore 10; Creek 9 rebs; Moore, Creek 4 assts) at Hisense Arena.
GAME 2: Adelaide 36ers 110 (Deng 18, Moore, Creek 17, Johnson 15, Sobey 14, Childress 13, Shorter 10; Creek 9 rebs; Sobey 5 assts) d Melbourne United 95 (Prather 20, Goulding 19, Barlow 13, Wesley 12; Prather 7 rebs; Wesley 3 assts) at Titanium Security Arena.
GAME 3: Melbourne United 101 (Ware 25, Prather 23, Goulding 15, Boone 10; Prather 6 rebs; Hooley, Ware 3 assts) d Adelaide 36ers 98 (Johnson 20, Moore 18, Deng 16, Shorter 15, Creek 14; Deng, Creek 8 rebs; Creek 5 assts) at Hisense Arena.
GAME 4: Adelaide 36ers 90 (Johnson 21, Sobey 16, Shorter 14, Deng 13, Moore 12, Creek 10; Johnson 9 rebs; Shorter 3 assts) d Melbourne United 81 (Prather 23, Goulding 15, Ware 13, Boone 10; Prather 7 rebs; Goulding 4 assts) at Titanium Security Arena. Series tied 2-2
GAME 5: Saturday, March 31, Hisense Arena, Tip-Off time, 5.30pm local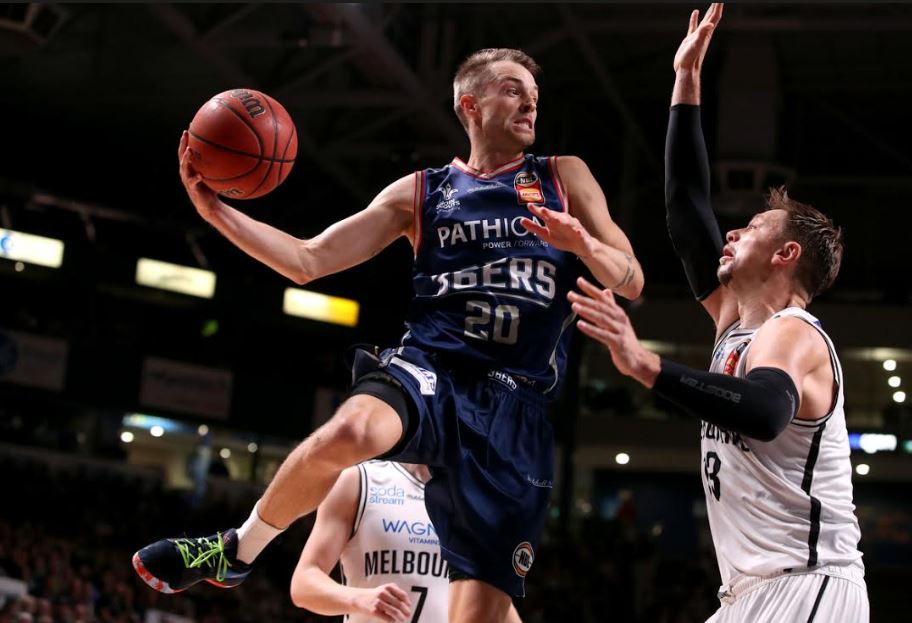 UNITED: Nathan Sobey says all of Adelaide has Joey's back. Pic courtesy ALLSTAR PICS.