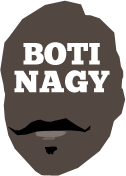 ---
Advertising opportunities available.
Please contact me.
---
Joey Wright moves in on NBL game 450
Tweet
JOEY WRIGHT will coach his 450th NBL game tomorrow in Auckland as a winner, after his Adelaide 36ers answered a thorough Taipans test with the winning exam paper, failing Cairns 91-83 last night at the Orange Grove.
Nathan Sobey rewarded his coach's unwavering belief in him with an A+ finale and the 36ers' first triple-double since Julius Hodge in 2008. Sobey delivered 22 points, 11 rebounds and 10 assists, while Adris DeLeon went 0-of-6 from the floor but "did a Damo" with some of the most critical and influential defensive plays of the contest.
Wright took his personal win-loss record to 261-188 over 449 NBL games at Adelaide, Gold Coast and Brisbane, for a 58 percent success rate.
Against the Breakers in his landmark 450th game, he will be seeking a much greater four-quarter effort after Cairns seized the initiative early, containing Adelaide to a 12-point first quarter, the lowest opening period return by the 36ers in Wright's 162 games at the helm.
"I thought we turned the ball over too much early on and we missed some good looks that we had so we had to gain some extra possessions and we did that through some defensive stops and that's what got us back into it," Wright said.
"Any win on the road is a good win, especially up here."
Nathan Jawai was rampant for Cairns as the Sixers played all 10 of their rotation by late in the first quarter, trying to find a functioning combination which wouldn't abort offences within a pass.
It was as if the 36ers had travelled economy to Cairns with no exit rows as the Taipans led 20-12 after one before Kuany Kuany stretched that lead to 10 to open the second quarter.
Daniel Johnson throwing a loose crosscourt pass to Sobey in the backcourt which Dexter Kernich-Drew intercepted and dunked was typical of much of Adelaide's first half.
Sobey drove to the hoop, saw Jawai in full "Beast of Bamaga" mode waiting for him and tried a wild shot while throwing himself on the floor.
This was Basketball BS 101 from the Sixers who trailed 21-28 before an Anthony Drmic 3-pointer turned the tide.
An unlucky unsportsmanlike foul on Lucas Walker sent DeLeon to the stripe to trim it to 26-28 and on the additional possession, Majok Deng drove, scored and added a bonus free throw for 29-28.
It all happened within the blink of an eye, the teams trading the lead several times before a Sobey three-point play pushed Adelaide 36-32 clear.
A Sobey steal from Jawai under the 36ers' basket which he fed to a cutting Jacob Wiley gave the Sixers a 38-32 interval buffer, hardly representative of the half just played.
Devon Hall (below) and Kernich-Drew with 3-pointers, immediately erased the lead in the third, before Alex Loughton splashed consecutive triples for first a 41-38 lead on a 9-0 run, then a 44-40 break.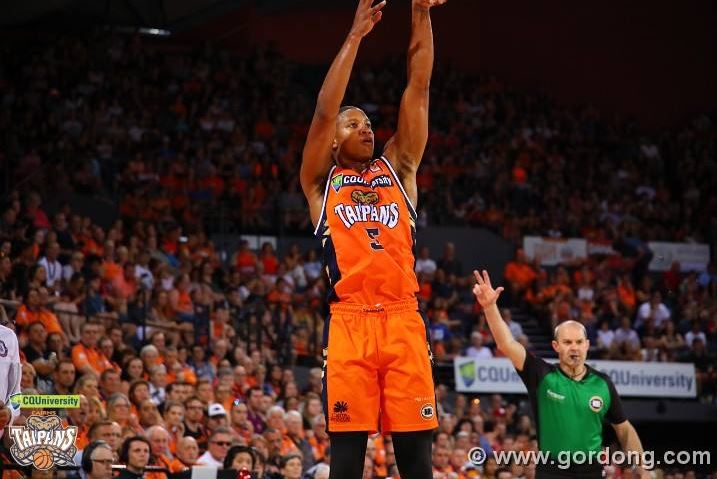 Cairns went 0-of-8 from deep in the first half and shocked Adelaide with 4-of-4 threes to start the second, bumping its bulge to 52-44 after Kernich-Drew stuck three free throws following a foul on a triple.
Adelaide down 55-62 on a 5-0 Walker personal run, regained the momentum when DeLeon put his body on the line, taking back-to-back charges.
Inspired and with some solid Harry Froling minutes, Adelaide had it back to 59-62 before Sobey, with four seconds left in the third when Adelaide took possession, sank a 3-pointer to close the period with scores locked.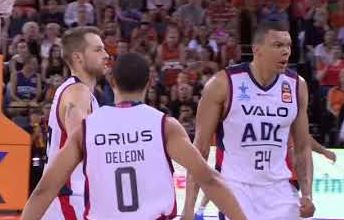 Sobey opened the fourth with another three and Johnson added a further basket for a 67-62 lead.
Cairns coach Mike Kelly implored his charges in a time-out: "This is where we take a stand" but Johnson added a further left-handed basket for a 69-62 Sixers lead in the match-turning 14-0 outburst.
Jawai and a well-contained Melo Trimble still grafted Cairns back to 67-69 before a Drmic three.
Kernich-Drew, in his first game as a starter, then iced consecutive 3-pointers to push Cairns ahead 73-72 and it wasn't until Sobey banked a 3-pointer at 3:46 for a 77-75 Adelaide lead that it was ahead for keeps.
DeLeon's clever steal for an easy Drmic two pushed the lead to 79-75, Drmic and Wiley taking the lead on to 82-75 before Kernich-Drew gave the Orange some hope with a three and 78-82, 46 seconds left.
A tech foul on Mitch Young for a delay of game settled the issue, free throws and Hail Marys closing the game.
Adelaide went into the match without injured starter Ramone Moore while Cairns was down starter DJ Newbill (shoulder), their twin absences effectively negating each other.
Wright's 450th game still leaves him a long way from the top, Brian Goorjian with 697 and Lindsay Gaze with 651. But he will overhaul Hall of Fame legend Brian Kerle (456) in the very near future.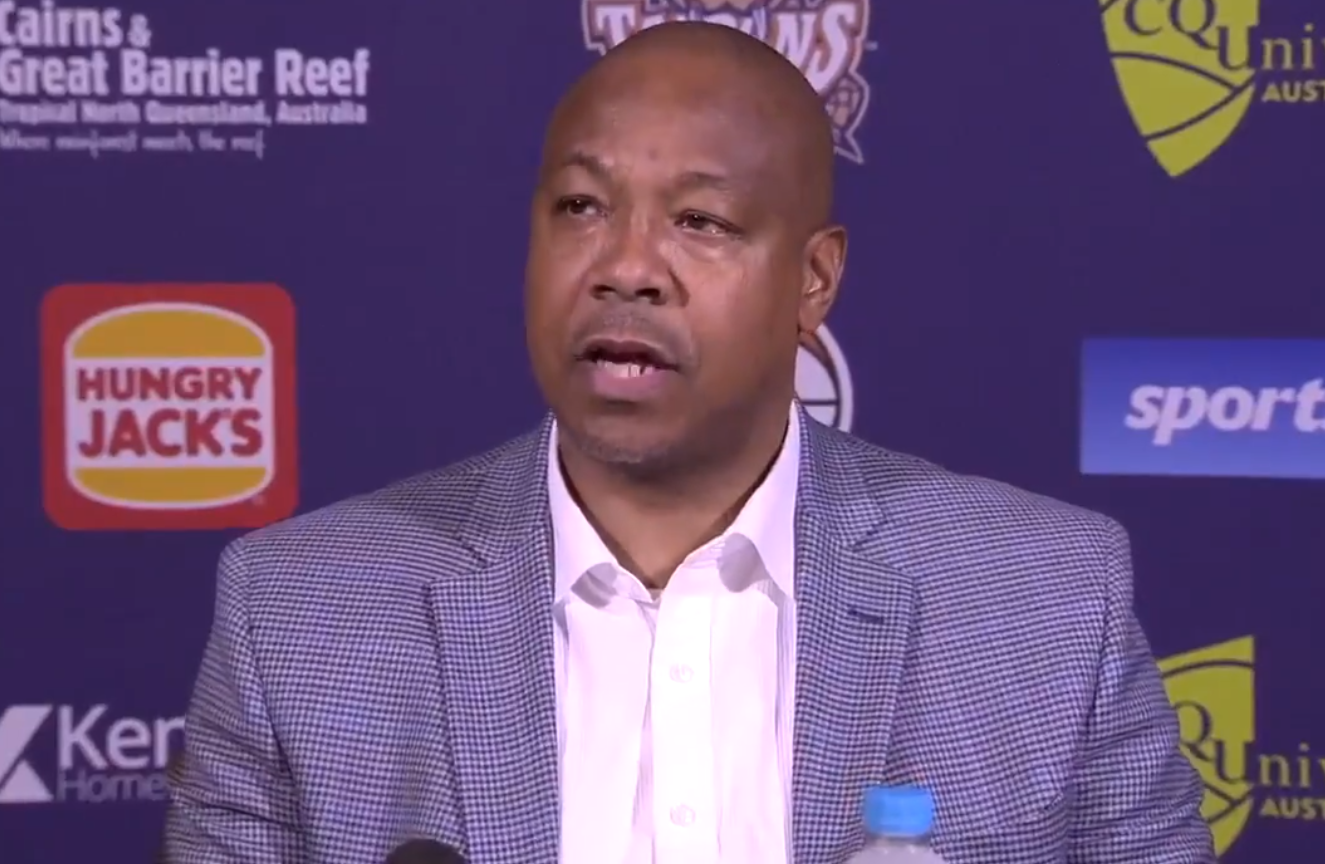 ROUND 3 RESULTS
ADELAIDE 36ERS 91 (Sobey 22, Wiley 19, Johnson 16, Drmic 15, Deng 10; Sobey 11 rebs; Sobey 10 assts) d CAIRNS TAIPANS 83 (Kernich-Drew 17, Hall 12, Jawai 11, Trimble 10; Jawai 9 rebs; Kenny, Kernich-Drew, Trimble 3 assts) at The Orange Grove, Cairns Convention Centre.
BRISBANE BULLETS 100 (Bairstow 18, Gliddon 15, Te Rangi, Cadee 14, Holt 10; Hodgson 7 rebs; Cadee 7 assts) d PERTH WILDCATS 96 (White 19, Cotton 17, Brandt 16, Wagstaff, Norton 12; Kay 9 rebs; Kay 5 assts) at The Armoury, Brisbane Convention Centre
WNBL Round 3 Results
DEAKIN MELBOURNE BOOMERS 84 (Talbot, Allen 17, Magbegor 15, Garrick, George 12; Magbegor 9 rebs; Allen 5 assts) d UNI of CANBERRA CAPITALS 78 (Nurse 29, Griffin 19, Froling 10; Griffin 1 rebs; Wilson 8 assts) at Tertiary Towers, National Convention Centre.
PERTH LYNX 77 (Taylor 26, Schwagmeyer 16, Steindl 11, Ebzery 10; Taylor 9 rebs; Ebzery 5 assts) d BENDIGO SPIRIT 72 (Tomlinson 16, Hurst 14, Tessari 11, Payne 10; Whittle 9 rebs; Hurst 7 assts) at The Enclosure, Bendat Basketball Centre.