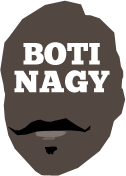 ---
Advertising opportunities available.
Please contact me.
---
Josh sends chill through 36ers
Tweet
ADELAIDE 36ers fans held their breath when NBA forward Josh Childress didn't bounce up after being crunched by Melbourne's David Barlow under the Sixers' basket late in yesterday's Game 2 of the NBL Grand Final.
Childress today was cleared of structural damage to his left shoulder, a promising piece of news ahead of Friday's pivotal Game 3 in Melbourne in the best-of-five championship series.
Passed the ball by Daniel Johnson midway through the last quarter, he caught it near the baseline, took one power step toward the hoop and was clobbered by Barlow.
Melbourne gathered the ball, raced forward and Barlow swished an open 3-pointer to bring United within 13 at 80-93 before the game could stop to accommodate Childress.
The 36ers' star NBA import was still picking himself up at the other end of the court, his left arm hanging limply at his side as he was escorted to the changerooms.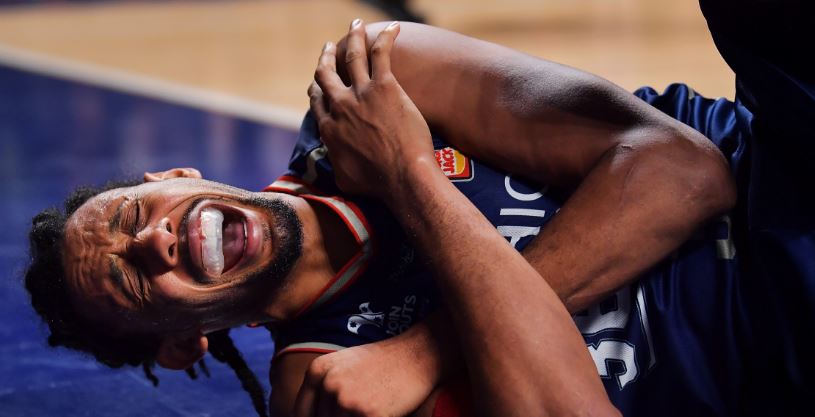 He was able to return courtside with his arm in a sling to watch the 36ers complete a 110-95 win and, importantly, scans today were positive insomuch as the initial worst post-game fears have not been realised.
Adelaide has generally not been very lucky with injuries in-and-around finals during Joey Wright's reign as head coach.
In his initial 2013-14 season, he guided Adelaide into the Grand Final against Perth Wildcats. But in the penultimate round of the regular season, captain and key player Adam Gibson tore the plantar fasciia of his left foot against the Wildcats in Adelaide's 102-79 win.
Gibson miraculously returned for the 2-1 semi final demolition of Melbourne but was never 100 percent in the 1-2 championship loss to Perth.
Adelaide limped into the 2014-15 playoffs, with Brock Motum carrying a knee injury and Daniel Johnson ill, the 36ers summarily eliminated 2-0 by Dean Vickerman's New Zealand in the semi finals.
Jerome Randle had given the 36ers a lifeline and they were racing toward the 2015-16 playoffs with a 14-10 record when he injured his knee (below) in a home match against Illawarra late in the regular season.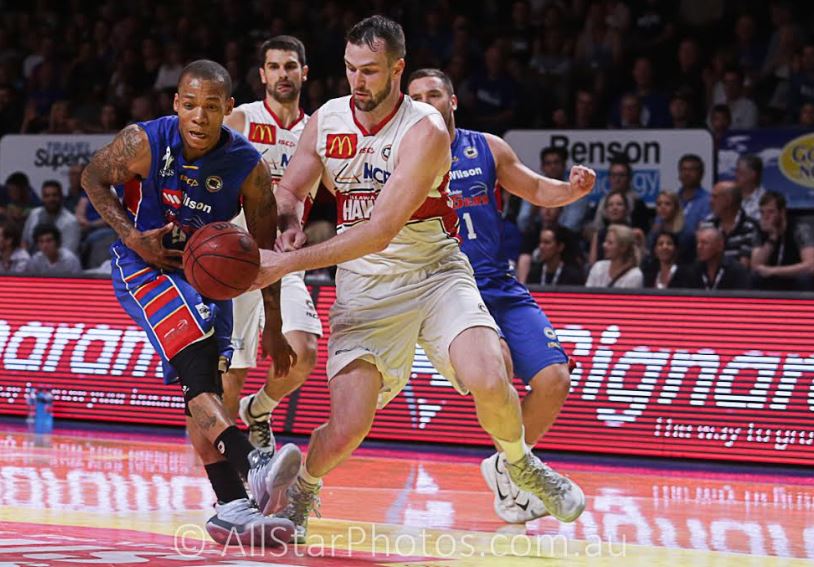 Check out his left ankle bending above, which strained his knee and cost him the last four games of the season - all 36ers' losses. Their ultimate 14-14 record was not enough for post-season participation.
(In 2016-17, after claiming the regular season championship, the 36ers sabotaged themselves with an outbreak and severe bout of foot-in-mouth disease, galvanising an Illawarra semi final comeback with a barrage of ill-conceived commentary. They're a lot smarter this time around.)
Childress going down at this point in the championship is a blow but hopefully for Adelaide - and Melbourne, who would want to win the championship against a full-strength team - not a permanent one.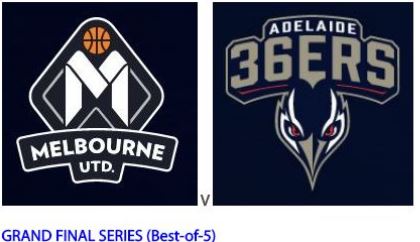 MELBOURNE UNITED (1) v ADELAIDE 36ERS (2)
GAME 1: Melbourne United 107 (Goulding 26, Ware 20, Boone 17, Prather 13, Wesley 11; Boone 7 rebs; Hooley, Wesley 5 assts) d Adelaide 36ers 96 (Johnson 18, Shorter 16, Creek 14, Childress 12, Hodgson, Moore 10; Creek 9 rebs; Moore, Creek 4 assts) at Hisense Arena.
GAME 2: Adelaide 36ers 110 (Deng 18, Moore, Creek 17, Johnson 15, Sobey 14, Childress 13, Shorter 10; Creek 9 rebs; Sobey 5 assts) d Melbourne United 95 (Prather 20, Goulding 19, Barlow 13, Wesley 12; Prather 7 rebs; Wesley 3 assts) at Titanium Security Arena. Series tied 1-1.
GAME 3: 7.30pm, Friday, March 23 at Hisense Arena, Melbourne.
GAME 4: 2.30pm, Sunday, March 25 at Titanium Security Arena, Adelaide
GAME 5 (If Required): Saturday, March 31, Hisense Arena, Tip-Off time TBA
Game 2 match report here.
Game 1 match report here.
News, tidbits from NBL, WNBL, Boomers-USA right here.