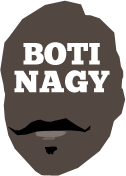 ---
Advertising opportunities available.
Please contact me.
---
Just Wrapping #4 (Inc PotW)
Tweet
HOW vast has the influence of Brisbane Bullets NBL coach and Boomers head coach Andrej Lemanis been on our elite basketball?
We had quite the reminder in Round 4 when first, Lemanis protege Paul Henare brought his Breakers to Brisbane, before his former assistant coach Dean Vickerman steered United against him at Carrara.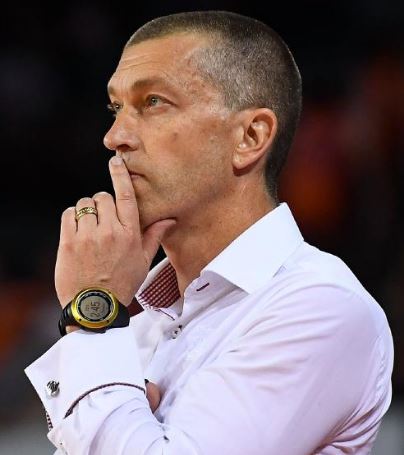 Even Perth coach Trevor Gleeson, as Lemanis' Boomers assistant ahead of and through the Rio Olympics campaign, has experienced something of his influence (though obviously the least, Gleeson running his own race in Townsville, Melbourne and Perth before their international association.)
So if you don't enjoy the way the game is being played - you have someone tangible to blame. But if you do agree it has rarely been better, then equally he must take some kudos for that as well.
* * *
OK, it has to be said. The draws for both the NBL and WNBL seasons suck.
NBL first, and 36ers v United at home in Rounds 1 and 2. Seriously? Give us a yawn. And Round 5 coming up? 36ers IN Melbourne.
Illawarra already has been to Perth twice in four rounds. Adelaide has been in Cairns twice already, Sydney twice to New Zealand, Adelaide and Sydney already have met twice with a third tryst just around the corner; Sydney v Illawarra twice already.
We understand computers just deal with data - every team plays every team four times, twice at home, twice away, factor in venue availability, blah blah - but trust this. There's no shortage of computer geeks who could devise a more equitable draw for a third of whatever the NBL pays for this annual draw monstrosity.
* * *
HOW about the WNBL? Lightning already have played Canberra and Bendigo twice, Sydney and Dandenong have played twice, Townsville and Melbourne? Twice. Perth-Bendigo?
We're at Round 4!
Most sports fans would like to have some genuine appreciation for a championship ladder that truly reflects how teams stand when they've all played each other once, then twice, then three.
Of course venue availability may impact a draw's ability to cater for such a basic outcome - we get that. But some season-series decided in the first four rounds? That's not even trying to appear equitable.
* * *
PERTH Wildcats' initiative to wear pink uniforms to raise money and awareness for Breast Cancer Care WA and in support of Dawn Gleeson, wife of coach Trevor Gleeson, who is fighting breast cancer, was a superlative gesture for the home game with Illawarra.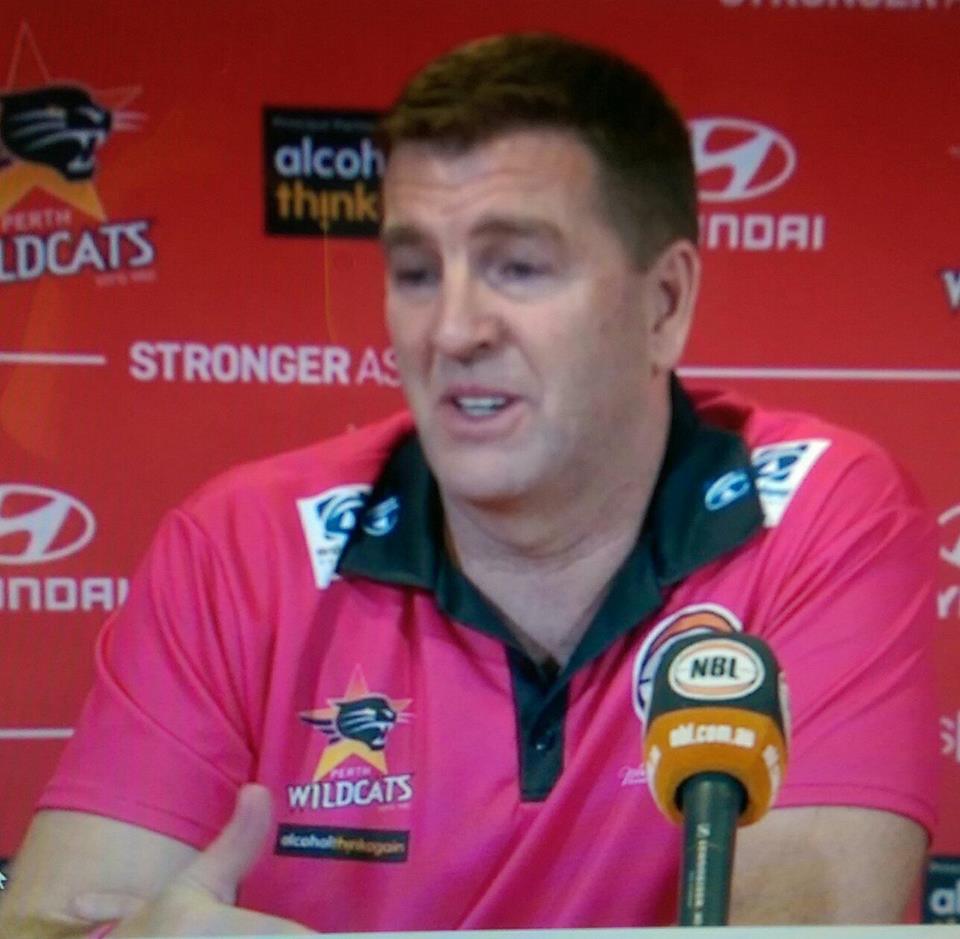 The Wildcats were even more ruthless than usual, completely plucking the Hawks to the tune of 105-74, again reducing AJ Ogilvy to a shadow of a silhouette of himself, while the night deeply moved Gleeson (pictured).
"Just walking out there and having our first pink game and seeing the fans - the majority in pink, 13,000 people - was such a warm feeling to know that the community is behind us, well, personally and the Wildcats supporting us through it," he said.
"Hopefully we take them on a journey, a good journey towards the end.
"But first class for the Red Army to turn up like that (and) on a Thursday night, kids go to school - 13,000 fans wearing pink ... I wouldn't have thought that six months ago when Dawn got diagnosed, without a question."
It may go without saying but I'll say it anyway - the entire basketball community is behind the Gleesons in hoping for the best possible outcome for Dawn, Trevor and their entire family.
While that all made perfect sense, asked about the form of superstar Bryce Cotton, Gleeson offered us a further rare insight, though unintentionally.
"Obviously he's dynamo with the ball and we have to create shots for him without the ball," Gleeson said.
If they can create shots for Cotton without the ball, we might have to look at moving him across to the MBL - the Mime Basketball League.
* * *
THERE was no shortage of B.O.T.I. Player of the Week candidates this round, with Jean Pierre Tokoto looking the part in Perth after Bryce Cotton started the fireworks.
Casey Prather enjoyed a 30-point game as Melbourne succumbed to Brisbane but after much consideration and laboured pontification, Round 4's gong goes to NZ Breakers guard Shea Ili.
Ili produced a career-high 23 points on 63 per cent shooting, cutting a swathe through the Bullets' defence while also keeping them honest from the perimeter with 3-of-4 long range missiles.
When Brisbane threatened to take the game away, it was Ili who kept his team in it before sufficient troops rallied around him to bring the crucial road win home.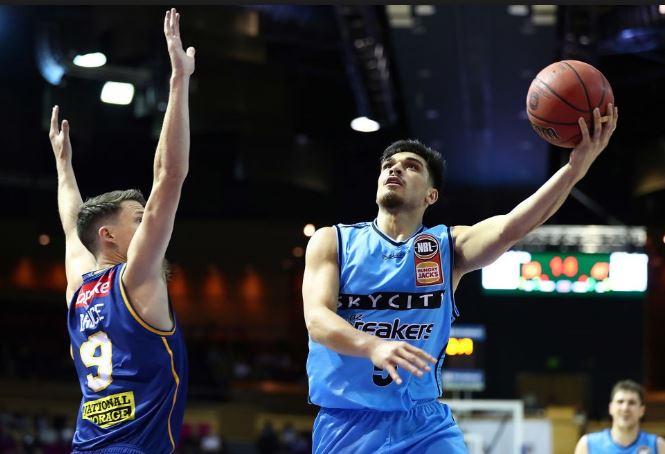 B.O.T.I. NBL Player of the Week
Rd1 Casper Ware
Rd2 Perry Ellis
Rd3 Edgar Sosa
Rd4 Shea Ili
* * *
SEVERAL key WNBL players also raised their hands for B.O.T.I. Player of the Week considerations,
Asia Taylor was phenomenal for Sydney over Melbourne with 27 points and 15 rebounds, and there were periods in the loss to Dandenong where she was the stand-out player on the floor.
But it WAS a loss and two missed free throws down the stretch slightly weakend her case for the coveted PotW honours.
Adelaide's Abby Bishop, Nat Novosel, Colleen Planeta, Ruth Hamblin and Nic Seekamp all had at least one great game in the Lightning's two wins but one player stood out in two wins, and that was multi-MVP Suzy Batkovic of Townsville.
The Batgirl maintained a troubling tradition in the award so far this season as another 4-5 to take the coveted prize, by averaging 26.5ppg at 54 per cent, 8.5rpg, 3.0apg and 5.0spg in the Fire's two wins.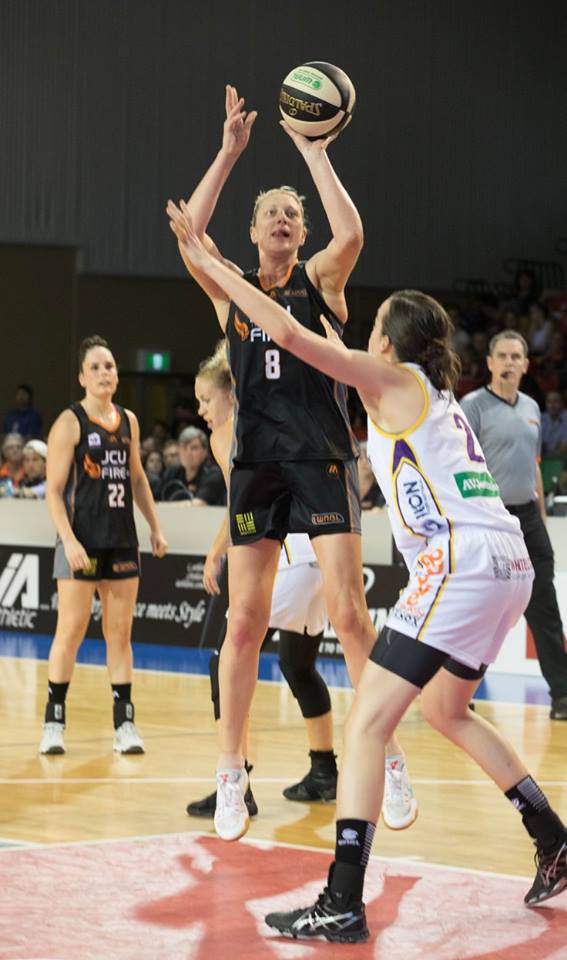 B.O.T.I. WNBL Player of the Week
Rd1 Cayla Francis
Rd2 Abby Bishop
Rd3 Liz Cambage
Rd4 Suzy Batkovic
* * *
YES, we all realise it is tedious but it HAS to be said...again.
The officiating generally is so far below the level of the action as to be the only factor still holding back our great game.
The observation by FOX SPORTS caller Cam Tragardh in the Cairns-Adelaide match that he's seen less heads bobbing at a Metallica concert was spot on, offensive players throwing back their heads to con a foul, and often succeeding.
The amount of times our alleged #1 NBL ref, Vaughan Mayberry cannot distinguish between a defensive play and a flop is truly disturbing, unless you're Cam Gliddon, who Mr Mayberry must believe is defensive superstar Damian Martin in his heyday.
Fast forward to a mountain of missed fouls, then an absurd USF being called in the Dandenong-Sydney WNBL game yesterday. What the??
In Adelaide, Nikki Ireland, the least experienced of the panel calling the Lightning-Caps game, decided she should make the bulk of the calls - Naismith knows why.
Suffice to say Ruth Hamblin had six points and two fouls in the opening two minutes and must have been relieved to finally get away from local refs, delivering 15 points, 18 rebounds and - wait for it - two fouls in Bendigo.
Of course nothing will change until something changes and that won't be until NBL and WNBL bosses finally elevate and prioritise the officiating issue and act to improve it. Don't see that anytime soon.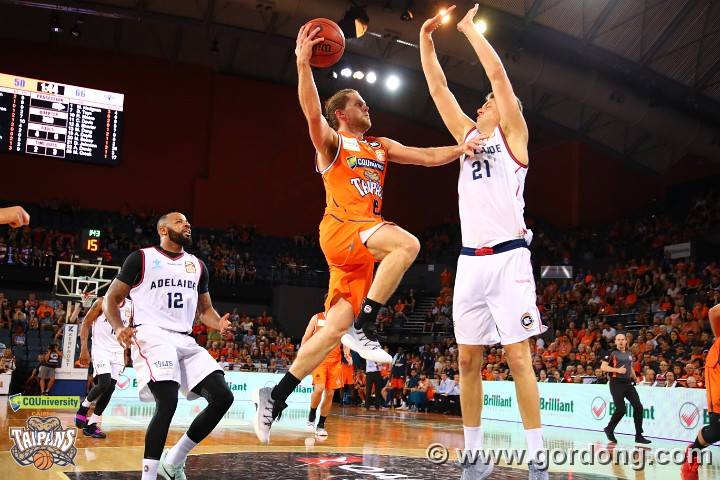 HEUIR UP! Damon Heuir takes it at Daniel Johnson.
* * *
THE arrival of Josh Childress into the 36ers' rotation suggests captain Brendan Teys will become more-and-more a "Minute-Man" used for specific assignments - usually defensive - but spending a lot more time on the bench.
"A captain who is a bench player? Why is that unusual?" Brad Rosen didn't ask.
* * *
NOT sure what's going on with the WNBL but anyone following the Adelaide-Bendigo game this round would have been aggravated to see how long the live stats froze with 2:20 remaining.
It was like that for days. Then of course, there was this Tweet: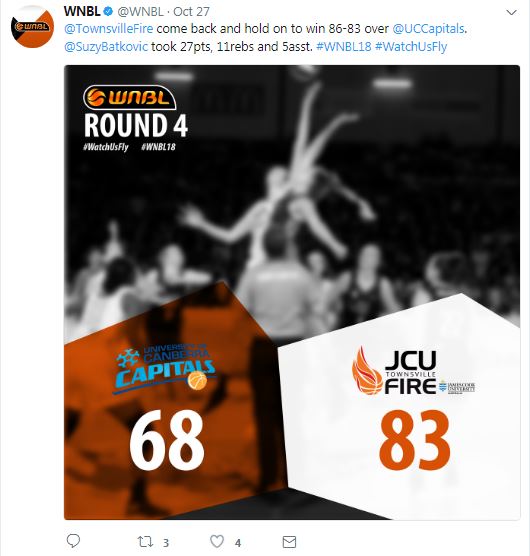 Dunno but it doesn't look like 86-83 to me, which would have been a thriller, I'm guessing. There again, according to the WNBL stats, the game finished with quite a few minutes to go:
Come on now. We have to do better than this, surely.
* * *
HOW thrilling were the endings to the Brisbane-Melbourne and Sydney-Illawarra NBL games and the Dandenong-Sydney WNBL grand final revisit?
Thankfully, we could see all of these games on FOX, Brisbane ahead by two with heartbeats only left and Chris Goulding launching a massive 3-point heave which only just cannoned out. It was heart-in-the-mouth stuff.
And while there is much celebrating going on about how the Kings averted disaster in Wollongong and how great they were - and they were, comparing them to themselves a week earlier - truth is, it all could have been so very different if AJ Ogilvy makes his bonus free throw at the end of regulation when scores were tied.
He didn't though, Perry Ellis hitting a 3-pointer and Brad Newley another in overtime to set Sydney on course for its second win over the Hawks.
The final minutes in Dandenong could not have been more dramatic with a USF out of no-where, an off-the-ball foul which looked like a defensive flop (See also Metallica concerts), fabulous steals and not-so-terrific turnovers and drama to the siren.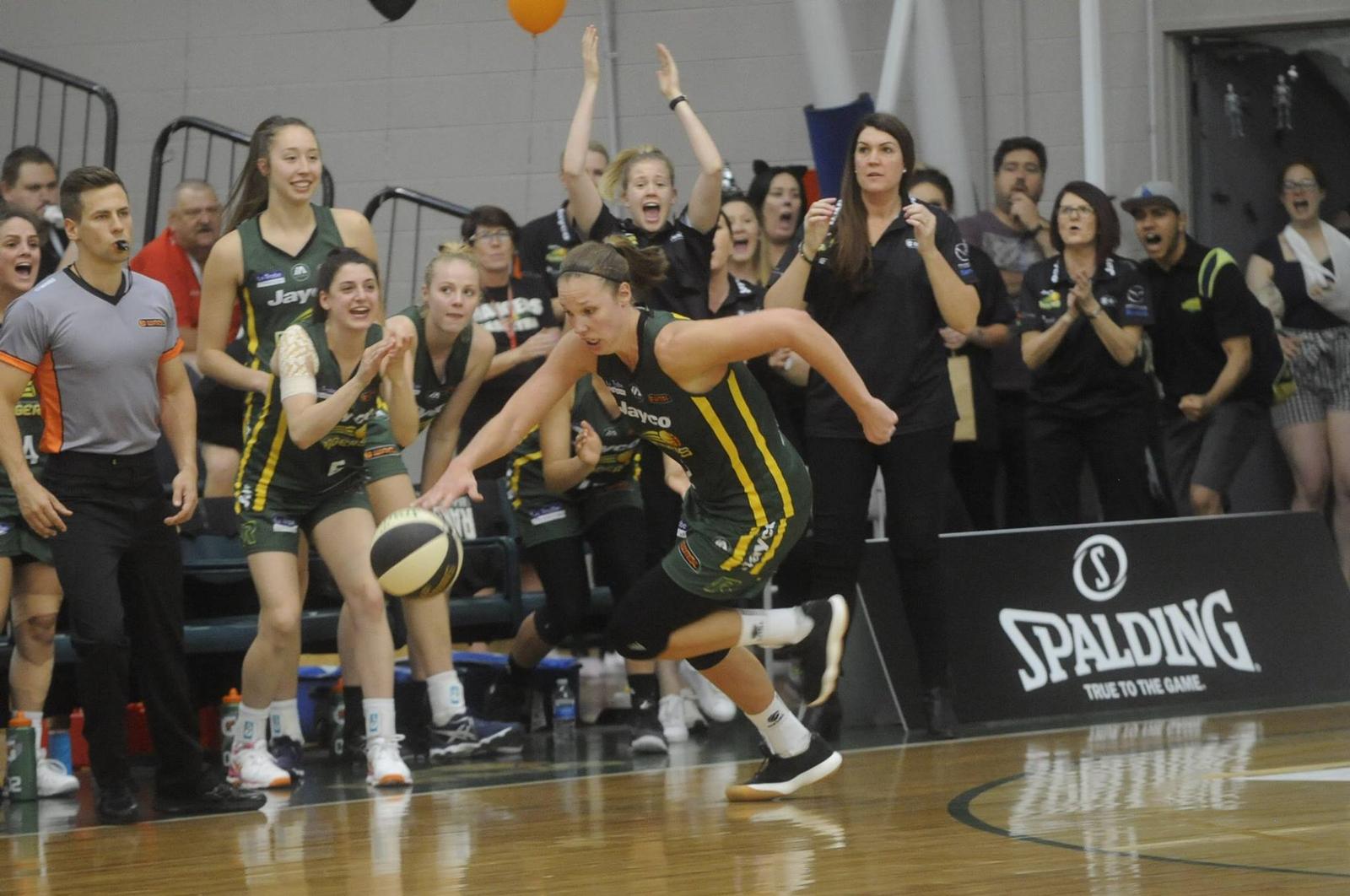 ALL HAIL KAYLA: Kayla Pedersen's match-clinching steal. Pic courtesy Dandenong Facebook.
And in Adelaide, Colleen Planeta's whopping big block on Nat Hurst's 3-point bomb for Canberra to tie was a massive exclamation mark on Lightning's 80-77 win.
* * *
BIG WINNERS/LOSERS
THE biggest winners this week were the NZ Breakers who marched into Brisbane, took the best the Bullets could fire, then pulled away at the death to clinch another coveted road win, and again without Kirk Penney.
UNQUESTIONABLY the Illawarra Hawks were the NBL's big losers of the round, trounced in Perth then beaten by the struggling Sydneysiders in Wollongong after blowing a chance to seal it in regulation.
MAC Adelaide Lightning have taken over WNBL championship ladder leadership after holding out a determined Canberra in Adelaide, then backing up by beating the Spirit in Bendigo to be the round's clear big winner.
GIVEN Melbourne's injury woes, its twin losses were understandable so the biggest losers of the round this time falls to Canberra, beaten in Adelaide and at home by Townsville to plummet south on the ladder at a rate of knots.
* * *
NBL RD 4
NZ BREAKERS 101 (Ili 23, Sosa 19, Abercrombie 13, Newbill, Loe 12; Loe 6 rebs; Sosa 5 assts) d BRISBANE BULLETS 96 (Buford 18, Trice, Kickert 15, Petrie 14, Gibson 11; Buford, Holt 7 rebs; Trice 5 assts) at The Armoury, Brisbane Convention Centre.
PERTH WILDCATS 105 (Cotton 24, Tokoto 23, Walker 16, Wagstaff 15; 4 with 5 rebs; Martin 6 assts) d ILLAWARRA HAWKS 74 (Conger 25, Clarke 11, Norton 10; Ogilvy 7 rebs; Kay, Johnson 3 assts) at The Jungle, Perth Arena.
ADELAIDE 36ERS 84 (Johnson 20, Sobey 17, Shorter 16, Creek 11; Johnson 11 rebs; Shorter 7 assts) d CAIRNS TAIPANS 80 (Carrera 19, Loughton 15, Smith 14; Egwu 7 rebs;; Egwu 4 assts) at the Orange Grove, Cairns Convention Centre.
BRISBANE BULLETS 87 (Holt 17, Bruce, Trice, Buford 13, Kickert 11; Kickert, Jervis 5 rebs; Kickert 5 assts) d MELBOURNE UNITED 85 (Prather 30, Goulding 13, Boone 12, Wesley, Adnam 10; Boone 14 rebs; Ware 4 asts) at Carrara Stadium, Gold Coast.
SYDNEY KINGS 99 (Ellis 22, Cadee 21, Blanchfield 15, Leslie 14; Ellis 7 rebs; Cadee 8 assts) d ILLAWARRA HAWKS 94 (Ogilvy 22, Clarke 21, Kay 10; Conger 11 rebs; Martin 6 assts) in overtime at The Sandpit, WIN Entertainment Centre, Wollongong.
WNBL RD 4
MAC ADELAIDE LIGHTNING 80 (Bishop 21, Novosel 17, Planeta 11; Bishop 12 rebs; Seekamp 6 assts) d UNI of CANBERRA CAPITALS 77 (Wehrung 14, Hurst, Hooper 13, Bass 10; Bass 9 rebs; Hurst 6 assts) at The Lighthouse, Titanium Security Arena.
SYDNEY UNI FLAMES 65 (Taylor 27, Wilson 14, Snell 10; Taylor 15 rebs; Ebzery 4 assts) d MELBOURNE BOOMERS 56 (Cambage 19, Conti, Garrick 8; Purcell 8 rebs; Smart, Purcell, Conti 3 assts) at Study Hall, Bryden's Stadium.
MAC ADELAIDE LIGHTNING 79 (Planeta 18, Hamblin, Novosel 15, Seekamp 13; Hamblin 18 rebs; Novosel 8 assts) d BENDIGO SPIRIT 66 (Payne 17, Banham 13, Griffin, Karaitiana 10; Griffin 8 rebs; Banham 7 assts) at the Spirit Level, Bendigo Stadium.
TOWNSVILLE FIRE 83 (Batkovic 27; Mincy 14, Wiese 11, George 10; Batkovic 11 rebs;Wilson 7 assts) d UNI of CANBERRA CAPITALS 68 (Bass 11, Froling, Gaze, Wehrung 10; Scherf, Hooper 9 rebs; Hurst 9 assts) at The Alphabet Soup, National Convention Centre.
PERTH LYNX 88 (Whitcomb 22, Kunek 21, Standish 12, Burton 11, Ciabattoni, Schwagmeyer 10; Whitcomb 12 rebs; Whitcomb 7 assts) d DANDENONG RANGERS 78 (St Blicavs 24, Sa Blicavs 18, Mijovic 11, Pedersen 10; Pedersen 10 rebs; St Blicavs 6 assts) at The Zoo, Bendat Stadium.
TOWNSVILLE FIRE 64 (Batkovic 26, Wilson 15, Garbin 10; George 10 rebs; George 3 assts) d MELBOURNE BOOMERS 57 (Smart 16, Cambage 12, Cole 11; Cambage 6 rebs; Tomlinson 3 assts) at The Fire Station, Townsville Stadium.
DANDENONG RANGERS 70 (St Blicavs 14, Pedersen 12, Sa Blicavs, Lavey 11; Roberts 11 rebs; St Blicavs 4 assts) d SYDNEY UNI FLAMES 68 (Taylor 24, Snell, Wilson 11; Snell 8 rebs; Snell, Wilson 4 assts) at The Ranger Station, Dandenong Stadium.
PRETTY happy with this week's tips. Scored 10 out of 12, including a 7-0 WNBL clean sweep. My two NBL losses were Brisbane beating Melbourne (by two) and Sydney beating Illawarra in overtime. If Chris Goulding makes that three or AJ Ogilvy nails a free throw, it would have been the card! Aaaargh!!