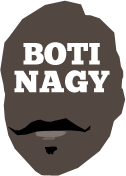 ---
Advertising opportunities available.
Please contact me.
---
KB to the rescue
Tweet
ANYONE who has had the pleasure of knowing Kevin Brooks - NBA stalwart at Denver Nuggets, NBL dual-championship winner and Larry Sengstock Medallist at Adelaide 36ers, now assistant coach - will not be surprised by this story.
And the reason is because KB is a good man, a genuinely sincere, fun and laid back character but one who never gets carried away with himself.
It was NEVER Kevin who told the story of how he "dunked on Michael Jordan" but others who found the footage.
It was a breakaway dunk with MJ in pursuit and failing to block, despite trying. So, technically, as KB would tell you, as he has me: "I didn't really dunk on Michael."
A lot of other people I've met or know would have dined out on that story, embellished it somewhat or, at the very least, made much more of it than Kevin ever has. Or would.
That's not who he is. For example, if you were building your coaching portfolio - an SA Premier League championship with Woodville Warriors, a stint assisting at Illawarra Hawks, a run at Norwood Flames, and Joey Wright's um, wright-hand man at the 36ers - the last team you would choose to coach would be Central Districts Lions women's team.
They are the paupers of the SA competition, the minnows in shark-infested waters. But KB has coached the Lions. And not just once but in two separate stints. Two.
He really doesn't care what we think, as long as he knows or believes he is doing the right thing.
So today, on the verge of peak hour traffic to the east of Adelaide's CBD on Portrush Road, there was a young P-plater, stranded, car broken down, hazard lights on.
Hundreds - literally hundreds - of cars were backed up behind her, the stress clearly evident on her as their impatience took voice via their "warning devices".
Across the road, someone pulled up, sized up the situation, recognised how badly she had to be feeling, and ambled across the busy road to go to her aid.
Yes. It was Kevin Brooks, still in his 36ers polo shirt, bringing the kind of positive vibe to a club which has become expert at destroying same.
Instantly recognisable, it was KB who walked over to investigate, help and reassure. Because that is who he is - husband, father, basketball junkie but, more importantly, just a genuinely good human being. It is a privilege to be able to call him a friend.