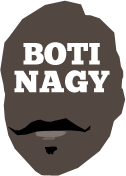 ---
Advertising opportunities available.
Please contact me.
---
Keeping up with Jonesy
Tweet
WHEN Bill Jones is strapping on his knee pads, elbow pads, helmet and other essential safety gear, he is as far from the roar of Apollo as you could be.
Jones remembers the long-gone stadium in Richmond with great fondness, having 30 years ago led the Adelaide 36ers to the 1986 championship off the most dominant season in the NBL's 37-year history.
Now at 58, Jones has swapped his basketball sneakers for roller skates to play inline or roller hockey, and he's pretty nifty at it too.
"We're second and heading to the playoffs," he said from Melbourne where he has lived for the past 27 years.
The 206cm American centre was an athletic revelation when he arrived in 1985 but his elevation to captain ahead of the 1986 season cemented his legacy with the 36ers.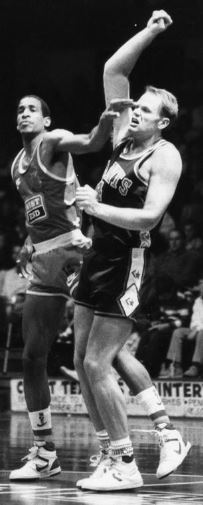 His putback dunk off a Darryl Pearce miss to beat Geelong in overtime was a stand-out moment in an unprecedented 24-2 season which included a 13-0 record at the Apollo.
That's Jones, right, battling Westside Melbourne Saints centre Paul Kuiper.
"The crowd man, that manic crowd," Jones said of his fondest Apollo memory.
"You'd be in there and get goosebumps before running out - that crowd was gold.
"And everything was so close. You'd be on the bench and directly behind you was the first row of spectators, their knees in your back."
After four years with the 36ers, Jones suited with Newcastle and Geelong before playing SEABL and settling in Melbourne with his Adelaide wife Jane and two sons.
"The boys are both into basketball," he said.
"My 16-year-old is 6-5, 6-6, and my 13-year-old comes up to my chest."
They play for the Keilor Thunder, and Jones, when he's not weighed down by multi-million dollar projects with Australian Unity, is there to see them in action.
Just like the good old days at Apollo.
Now Jones will relive some of those days again at the Free Throw Foundation luncheon on Friday, October 21 as a guest speaker for the basketball charity organisation.
He will be joined by Ken Cole and Darryl Pearce as speakers in a not-to-be-missed event, bringing together the 36ers' 1986 "Invincibles" and also the club's 2002 champions.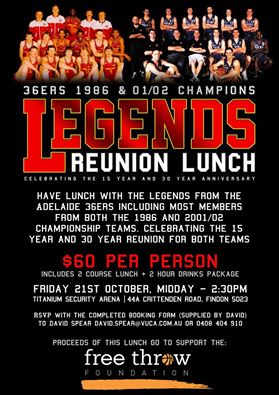 TOMORROW: Ken Cole will be talking it up in Sydney too!