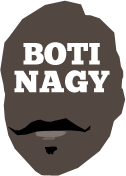 ---
Advertising opportunities available.
Please contact me.
---
Kelly's Heroes let him down
Tweet

CAIRNS Taipans pulling the trigger on their popular NBL coach Mike Kelly only was a shock because the NBL club usually errs on the side of caution and rarely has shown any sort of ruthless streak. But the decision could not genuinely register as a "surprise".
On any acceptable scale of success or otherwise, NBL Season 2021 has been an enormous fail for the Orange.
Taking eventual champion Perth the distance in their best-of-three semi final series last season set the bar high for 2021, so to finish dead last and in the bomb shelter ... well, come on now. Would clubs such as Perth or Melbourne tolerate that without a repercussion?
And those are the guys the Taipans are playing against and endeavouring to approximate.
Kelly's predecessor at Cairns, Aaron Fearne, enjoyed a dream run despite dismal back-up seasons to Grand Final appearances in 2011 and 2015.
Kelly, a gentleman's gentleman, was not afforded the same luxury when the club announced yesterday it was "going in a different direction" and looking for a new coach.
Those Taipans fans outraged at Kelly's dismissal a season after claiming NBL Coach of the Year honours have a case for their man.
Kelly has done an extended coaching apprenticeship, which came on top of an award and championship-winning playing career.
Cairns took a gamble on him when it elevated him to his first NBL head coaching role and there were teething problems in Year One, make no mistake.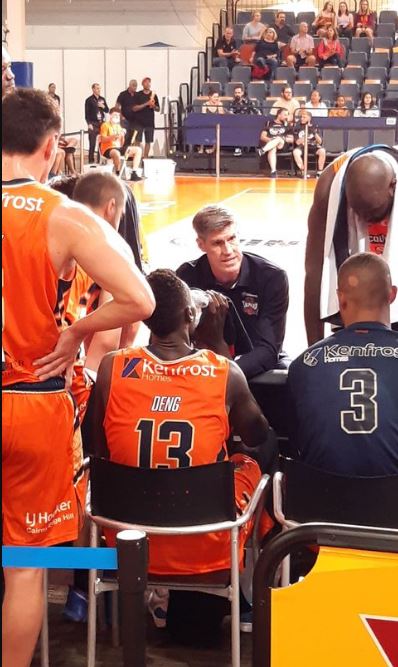 But everyone knew to hang in there because life was going to get better ... and it did.
Missing the Grand Final of 2020 by one game was an extraordinary feat for a coach in only his second season at the helm and Kelly duly was acknowledged for it with his NBL award win.
But Season 2021 was supposed to build on that success. Instead, as Kerry Larsen's picture (right) shows, the team visibly fractured and with it went a great deal of the popular support.
It was evident even in the early rounds that the Taipans, who brought back their 2020 team largely intact and bolstered further by the addition of Next Star Mojave King, were coming from a different mindset.
Sadly, it was a loser's mindset of entitlement and expectation, as if the graph for sporting success has a natural upward curve and all a player has to do is show up.
The Taipans did not show up in the early going, glaring at refs, waving arms in despair, eye-rolling ... you know, all the signs of excess, not success.
Too many in the camp expected to just walk into 2021 and the trajectory for the team would continue skyward. All the fun and work ethic of 2020 was absent and not all of that can be laid at the feet of third import DJ Newbill.
He had to be the casualty when the NBL pulled back to two imports for 2021, with Scott Machado and Cam Oliver the obvious young stars to retain. It just seemed, initially at least, that the influence of his steadying presence had grossly been under-estimated as the Taipans fractured early and often.
So no, blaming the long-term injuries of Kouat Noi and Majok Deng for Cairns' demise is totally inaccurate. The Taipans' season already was in the toilet before either man went down, their absences just hastening the flushing.
There is no question Kelly's men let him down. But there's equally no question that, as a coach still taking baby steps on what should and will be a great career as a mentor, Kelly also let down his men.
He couldn't recognise or identify those nights on which Nate Jawai came to play from those when he was less engaged, could not find a way to consistently bring the best out of Mojave King, could not find time for Tad Dufelmeier till too late in the process and could not fire up Mirko Djeric with the regular emotion he needs to play well and inspire those around him.
Discipline was sadly lacking, exposing Kelly's inexperience when faced with hurdles that coaches with years more experience would have struggled to negotiate.
Kelly is paying the price for not being far enough along on his coaching journey to know how to effectively stop the rot and frankly, for not also engaging someone on his assistant coaching staff with the history to help him.
You know, a "been there - done that" type of semi-mentor such as a Gordie McLeod. Maybe that could have helped him get past the loss mid-season of Oliver, help turn Venky Jois into a better prospect from the FT line, brought the best - and it is very good - from Jordan Ngatai more frequently.
The ill-discipline of his players falls on them but also on him for not taking swifter and more definitive action when they weren't following the plan, or the scout, or the direction.
With most of the personnel signed to return in 2022, it was too big a risk for Cairns to hope Kelly could turn it around where you know a more seasoned coach such as a Rob Beveridge most probably would.
It's a shame for Kelly, a genuinely good human being, that he didn't act more decisively when he should have because the buck does stop at the coach. He will have plenty of time to revisit where he went awry in the next few months before jumping back onto the horse and riding on to be one of the better coaches the NBL has produced.