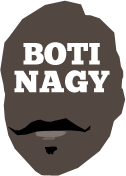 ---
Advertising opportunities available.
Please contact me.
---
Ken Richardson's farewell
Tweet
FRIENDS of the late, great basketball superstar Ken Richardson will hold a memorial service for him on Friday at Stoke Hills Wharf in Darwin.
It will be in the entertainment area, which is the first building off the car park, from 10am.
Ken's carer Steve McGugan said he wished to thank the Maritime Worker's Union for their support to run this service.
"Ken asked for no fuss – he didn't want a funeral and hence the memorial service," McGugan said.
"He asked for his ashes to be sprinkled into the ocean and his words were: "if any of me is supposed to find its way back to the USA, then they will."

"We are just going to play some of Ken's music and tell a few a stories."
McGugan said any of Ken's friends who wished to make the trip and share some of their memories and stories of the great man were welcome.

"I realise Darwin is a long way away and not cheap and Ken wouldn't want anyone fussing or going out of their way," McGugan said.
(Anyone who would like something read out at the srvice can email me at botirnagy@gmail.com and I will forward it to Steve.)

After the service and courtesy of the MWU, tea, coffee and cake will be served.