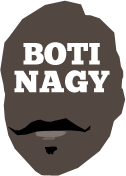 ---
Advertising opportunities available.
Please contact me.
---
King serves up some curry
Tweet
ANDREW Bogut is the fifth scoring option in Golden State's offence so when the Cavs start with a 9-0 run and the big Aussie centre breaks the drought, something is wrong.
In this instance, as Cleveland took its first match in the best-of-seven NBA Final to cut the Warriors' series lead to 2-1, it was the Cavaliers' defensive work Golden State could not handle.
As Cleveland put the finishing touches on a 120-90 rout, the biggest surprise wasn't how this match played out – the Cavs HAD to win because to be down 0-3 would have been a disaster – but that the Warriors folded so neatly along the dotted lines.
Kyrie Irving's 16-point first quarter was his best of the playoffs as Golden State almost drowned early under a "Cavalanche".
The Warriors were sloppy and untidy and the steely-eyed Cavaliers made them pay dearly.
LeBron James scored 32 points, grabbed 11 rebounds and added six assists, Irving with 30 points and eight assists, after producing only 10 points in the 110-77 Game 2 loss.
"My teammates got me going. They told me to be aggressive and that's what I was," James said. "It was just a collective team win."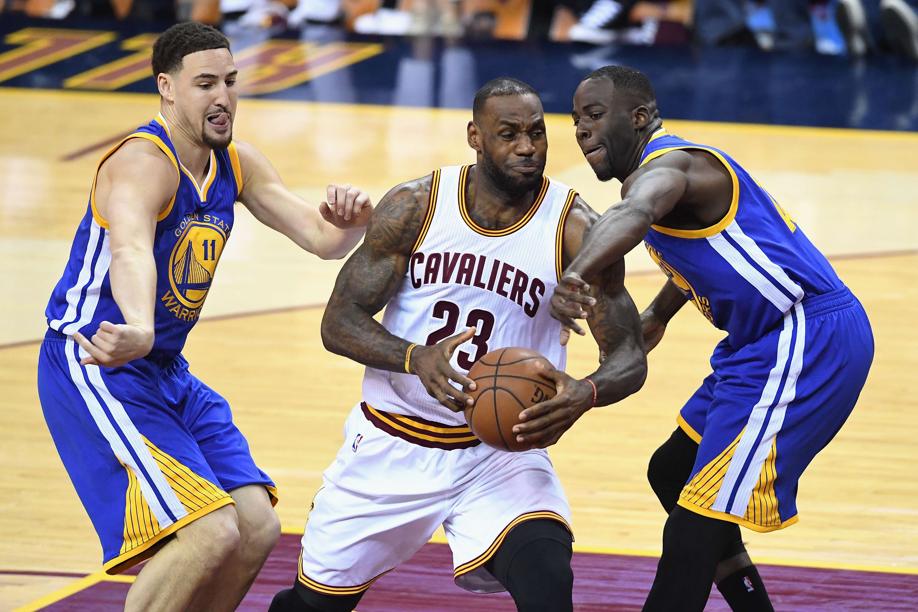 FOLLOW MY LEAD: LeBron said it, then he did it. Picture: GETTY IMAGES.
An emotional James told his huddled teammates before the game: "Follow my lead," and after jumping to a 9-0 start, Cleveland pushed that to 19-4 and 33-14, never trailing in an end-to-end romp.
Irving had a couple of "ankle-breaking" moments as Steph Curry struggled again while Klay Thompson became a non-factor after suffering a corky.
"We weren't ready to play," Warriors coach Steve Kerr said.
"They just punched us right in the mouth right in the beginning. We were turning the ball over like crazy. Soft. We were extremely soft to start the game. Just a horrible way to start."
Curry, the League MVP and scoring champ, managed only two points in the first half and finished with 19 while Harrison Barnes added 18 points and Thompson 10.
The "Splash Brothers" Curry and Thompson, became the "Crash Brothers", shooting a combined 10-for-26.
"I have to play 100 times better than that, especially in the first quarter," Curry said.
No kidding?
The Cavaliers led 51-43 at the main break after a Warriors rally and despite shooting only 6-of-27 from the floor in the second quarter.
But thoughts of a full comeback by GSW were dashed when Cleveland began the third quarter with a 19-5 run, James scoring eight points.
James intercepting a ball, falling to the floor, getting up and taking a lob for a super slam had the Cleveland fans in a frenzy.
They had much to enjoy.
NBA FINAL
G1: Golden State 104, Cleveland 89
G2: Golden State 110, Cleveland 77
G3: Golden State 90, Cleveland 120
Golden State leads 2-1
NBA PLAYOFFS
WESTERN CONFERENCE
FINAL:
G1: Golden State 102, Oklahoma 108
G2: Golden State 118, Oklahoma 91
G3: Golden State 105, Oklahoma 133
G4: Golden State 94, Oklahoma 118
G5: Golden State 120, Oklahoma 111
G6: Golden State 108, Oklahoma 101
G7: Golden State 96, Oklahoma 88
Golden State wins 4-3
SEMI FINALS:
G1: San Antonio 124, Oklahoma 92
G2: San Antonio 97, Oklahoma 98
G3: San Antonio 100, Oklahoma 96
G4: San Antonio 97, Oklahoma 111
G5: San Antonio 91, Oklahoma 95
G6: San Antonio 99, Oklahoma 113
Oklahoma advances 4-2
G1: Golden State 118, Portland 106
G2: Golden State 110, Portland 99
G3: Golden State 108, Portland 120
G4: Golden State 132, Portland 125 in o/t
G5: Golden State 125, Portland 121
Golden State advances 4-1
FIRST ROUND:
G1: Golden State 104, Houston 78
G2: Golden State 115, Houston 106
G3: Golden State 96, Houston 97
G4: Golden State 121, Houston 94
G5: Golden State 114, Houston 81
Golden State advances 4-1
G1: Oklahoma 108, Dallas 70
G2: Oklahoma 84, Dallas 85
G3: Oklahoma 131, Dallas 102
G4: Oklahoma 119, Dallas 108
G5: Oklahoma 118, Dallas 104
Oklahoma advances 4-1
G1: San Antonio 106, Memphis 74
G2: San Antonio 94, Memphis 68
G3: San Antonio 96, Memphis 87
G4: San Antonio 116, Memphis 95
San Antonio advances 4-0
G1: Los Angeles 115, Portland 95
G2: Los Angeles 102, Portland 81
G3: Los Angeles 88, Portland 96
G4: Los Angeles 84, Portland 98
G5: Los Angeles 98, Portland 108
G6: Los Angeles 103, Portland 106
Portland advances 4-2
EASTERN CONFERENCE
FINAL:
G1: Cleveland 115, Toronto 84
G2: Cleveland 108, Toronto 89
G3: Cleveland 84, Toronto 99
G4: Cleveland 99, Toronto 105
G5: Cleveland 116, Toronto 78
G6: Cleveland 113, Toronto 87
Cleveland wins 4-2
SEMI FINAL:
G1: Cleveland 104, Atlanta 93
G2: Cleveland 123, Atlanta 98
G3: Cleveland 121, Atlanta 108
G4: Cleveland 100, Atlanta 99
Cleveland advances 4-0
G1: Miami 102, Toronto 96 in o/t
G2: Miami 92, Toronto 96 in o/t
G3: Miami 91, Toronto 95
G4: Miami 94, Toronto 87 in o/t
G5: Miami 91, Toronto 99
G6: Miami 103, Toronto 91
G7: Miami 89, Toronto 116
Toronto advances 4-3
FIRST ROUND:
G1: Indiana 100, Toronto 90
G2: Indiana 87, Toronto 98
G3: Indiana 85, Toronto 101
G4: Indiana 100, Toronto 83
G5: Indiana 99, Toronto 102
G6: Indiana 101, Toronto 83
G7: Indiana 84, Toronto 89
Toronto advances 4-3
G1: Atlanta 102, Boston 101
G2: Atlanta 89, Boston 72
G3: Atlanta 103, Boston 111
G4: Atlanta 95, Boston 104
G5: Atlanta 110, Boston 84
G6: Atlanta 104, Boston 92
Atlanta advances 4-2
G1: Cleveland 106, Detroit 101
G2: Cleveland 107, Detroit 90
G3: Cleveland 101, Detroit 91
G4: Cleveland 100, Detroit 98
Cleveland advances, 4-0
G1: Miami 123, Charlotte 91
G2: Miami 115, Charlotte 103
G3: Miami 80, Charlotte 96
G4: Miami 85, Charlotte 89
G5: Miami 88, Charlotte 90
G6: Miami 97, Charlotte 90
G7: Miami 106, Charlotte 73
Miami advances 4-3