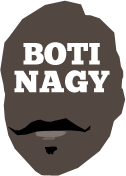 ---
Advertising opportunities available.
Please contact me.
---
Kings already under the pump, sigh
Tweet
LOSING today on national TV to Adelaide has the NBL's most super-hyped team of all-time, this 2018-19 version of the Sydney Kings, under immediate and intense scrutiny.
And you know what? It's not their fault.
Yes, the arrival of NBA champion and Australia's historic first NBA No.1 draft choice Andrew Bogut to play NBL was and is huge for our league.
But media types, commentators, bloggers, PR folks and many who should know better have been feeding fans this frenzy about this Sydney team being the G.O.A.T. - Greatest Of All Time - even before it had ever played a game.
Today it played its first game and the 36ers, coming in off a disjointed 91-99 home loss to Perth on Thursday. pulled the Kings pants down to reveal the Emperor has no clothes.
Not yet, anyway.
Don't doubt for a millisecond that this combination of accomplished veterans and exciting newcomers cannot win the 2018-19 NBL Championship.
It can.
But like every other team, it is a work-in-progress and won't really show what it may be capable of until about six-seven games in when it finds, accepts and nurtures its true identity.
Today, it showed glimpses, but no sooner had the final siren gone on a memorable 94-83 Adelaide road win than my phone went a trifle silly with people already calling for the head of Kings coach Andrew Gaze and waxing lyrical about Sydney's long-in-the-tooth old-timers.
Say what?
Patience isn't huge in pro sports and so often the noise outside a sporting club does not even remotely resemble or reflect what is happening within it.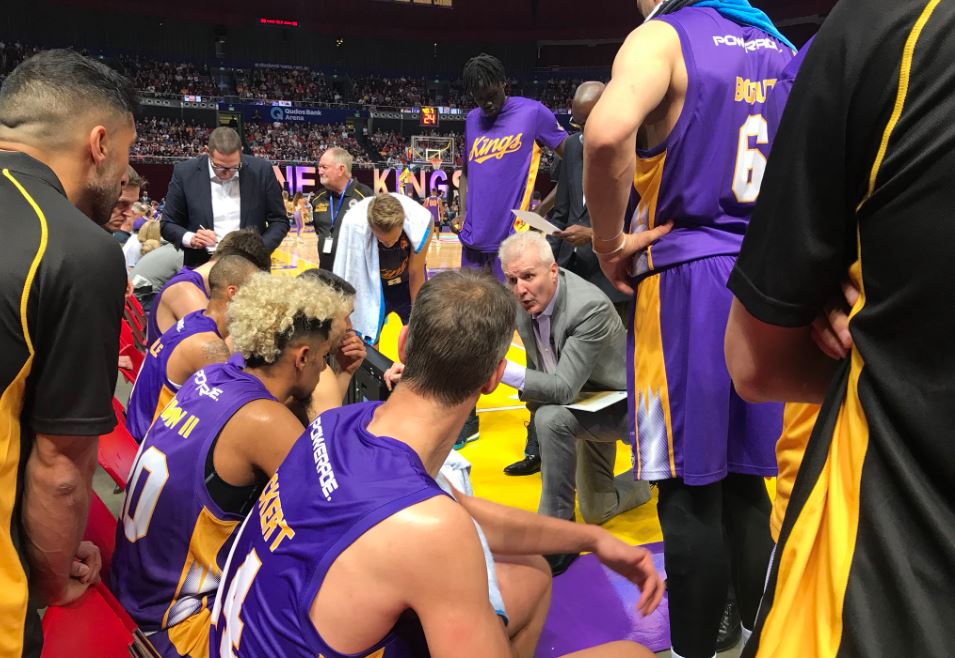 Adelaide coach Joey Wright has been in the NBL for the better part of a decade and never has lost the first two games of a season.
Just a couple of years back, the Hawks thumped Adelaide on opening night, and two days later the 36ers stunned championship-favourite United in Melbourne.
Today the 36ers came out with far greater zest and while Bogut was a huge keyway presence with 10 of his 15 rebounds in the first quarter, Daniel Johnson's quickness and versatility proved equally effective.
Sixers import Jacob Wiley played just 22:44 but largely because he picked up his third foul in the second quarter stepping into Brian Bowen's landing space on a 3-point attempt.
Bowen was a bright light for the Kings who rode Jerome Randle's offensive brilliance and hot hand to draw 81-75 clear with just more than six minutes left.
Sydney went stone cold for the next three minutes as Wiley swished back-to-back 3-pointers and Anthony Drmic caught the Kings napping on defence.
Adelaide uncorked a 10-0 run to force a Kings timeout, before Nathan Sobey added another bucket for an 87-81 lead in a 12-0 outburst.
Randle got to the hoop to end the drought at 83-87 but the 36ers defending doggedly and executed efficiently, closing with a 7-0 finish in a 19-2 final six minutes.
"We had targeted scope going down the stretch, some areas we wanted to attack at and I thought they did a great job of moving the ball and getting to those areas," 36ers coach Joey Wright said.
"Sometimes those shots don't go down but we got the ball to where we wanted to and the shots went down so it was good."
Johnson again led the 36ers with a 22-point, 10-rebound double-double. Bogut's NBL debut saw him finish with 15 rebounds, four assists, four blocks and six points.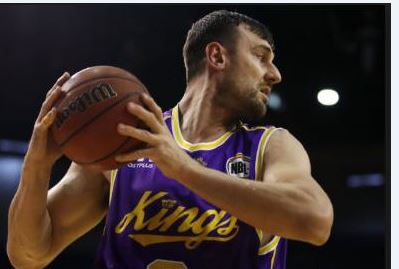 "He's such a good player, he had 10 of his 15 rebounds at one point, five offensive – he's so long and if you count the ones he knocked off the rim, I think three of them he knocked off the rim that was kind of bobbling around … he's just tough around that bucket," Wright said of the former Golden State Warriors champion.
"I just think we hit some shots so he's, you know, less influential on the rebounds if the ball's going in."
As for the Bogut-Johnson matchup?
"Totally different players, totally different players," Wright said of comparing the two. "Bogut's a great passer off that elbow area and post area as well, great (at) clogging up the middle and making some big blocks as well.
"There were a couple of times I thought we had a layup and he came in and swiped it out of the air, and DJ's a moving, slashing five that can do a bit of everything, so we like our DJ. We like him."
The three-time NBL All Star already is averaging 22.5 points and 10.0 rebounds, Nathan Sobey also with a second consecutive 20-point game and Wiley a monster in the end-game.
"Just love him, just love him," Wright said of Wiley, who had eight of his 10 points down the stretch of the fourth quarter.
"I know, we've said it all along, it's gonna take him a while to figure the league out. It's going to take him a while. He's still young, extremely young. He's still figuring his personal game out but just love the kid.
"He works and he's going to keep working. He doesn't do a lot of self-evaluation during the game. He waits til the game is over.
"During the game he's just gonna play, play, play, play, play. So he's just going to get better and better as he's around more."
Anthony Drmic also stepped up today with a 14-point, 7-rebound double, a swish assist to Wiley for an 89-83 lead and setting up Bogut for a charging foul on which the NBA champ fouled out.
"Drim was moving around quite a bit out there, a couple of backdoor cuts were great for us, just timely, and some timely defensive rebounds and timely offensive rebounds – one big offensive rebound," Wright said.
"Yeah, his energy was good, he moved around and that's kind of the beauty of our team. He was able to get a rest early in the game that I thought helped him later in the game."
After Randle's 28-point, 7-assist night and Bogut's all-around contribution, probably only Bowen consistently stood out for Sydney.
"He's got a lot to learn and he came in and hit some shots," Gaze said of his American rookie. "He came in and worked his tail off on the glass.
"(He) didn't always get the reward but you could see the effort that he was putting in.
"It's a little tough for him (defensively) when he doesn't know the personnel and we try to give him the scout and show a little video of some of the guys he's going to be guarding but he adapts really well.
"He did some really good things."
And that's what the Kings have to take from today's disappointment. They are a work-in-progress and the sooner the hype subsides, the sooner they can establish who and what they are going to be.
"Like all teams, we are not where we think we can go," Gaze said. Exactly.
TOMORROW NIGHT: NBL & WNBL Round Wraps