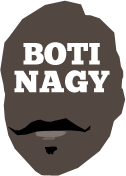 ---
Advertising opportunities available.
Please contact me.
---
Kings crowned as Tassie goes down fighting
Tweet

IT happened last year when a valiant but injury-cruelled Perth was swept by Melbourne and again this season as Sydney last night claimed its fourth NBL championship in a sweep over Tasmania, winning Game 3 97-88. On neither occasion did it feel like a 3-0 rout, saying volumes for the losing clubs in both cases.
Kings captain Xavier Cooks had an additional accolade, also awarded the Larry Sengstock Medal as MVP of the three-game championship series, averaging 19ppg, 11.7rpg and 5.3apg and dominating the keyway at both ends.
Don't say we didn't warn you!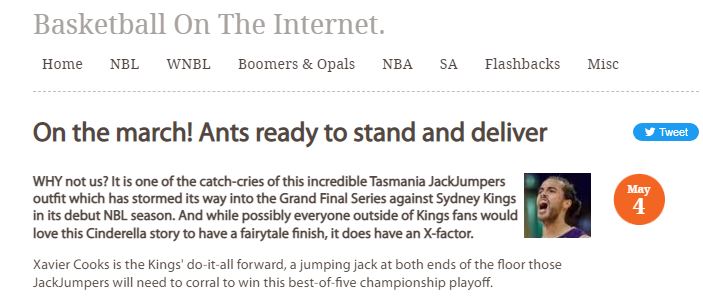 Already playing without their injured franchise player Will Magnay - Sydney losing league MVP Jaylen Adams after Game 1 in fairness cancelled that - the JackJumpers suffered a major blow pre-Game 3, losing starters Jack McVeigh and Fabijan Krslovic to illness.
Tasmania needed to be able to plant its best foot forward in front of an NBL playoffs record attendance of 16,149 at Qudos Bank Arena, and instead had to reshuffle its starting quintet ahead of its most important match of the season.
Only Josh Adams (27 points and series high 25.3ppg average) and Josh Magette (12 points, 9 rebounds, 7 assists, 6 steals) of Scott Roth's regular starters were able to open this game, along with Clint Steindl, Jarred Bairstow and Mikyle McIntosh.
And of course it's not just the starters who looked different, but Tassie's regular rotations also flew out the window.
Yet the Ants still came out punching above their weight to lead 25-22 after one and still 48-47 at halftime.
Cooks (23 points, 13 rebounds, 7 assists) and Jarell Martin (22 points, 17 rebounds) owned the glass but it was moments such as McIntosh stroking two straight 3-pointers which ensured the JackJumpers were more than just alive.
But the crunch was coming and it was whether Tasmania could weather the ultimate onslaught that would determine if the series would go past Game 3.
Struggling with his shot for much of the match, Ian Clark found it and when Sydney tied the game at 71-71, the run to the finish line was going to find the Ants out.
They hung in for a little while longer, till 76-76 but after that, it just became too hard as Sydney's myriad of offensive options overwhelmed them in the end-game.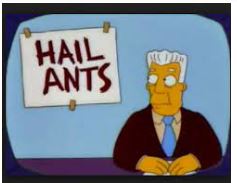 Tom Vodanovich didn't do much but his apparently legal screen to get Clark open for a long three was instrumental. Shaun Bruce again compiled eight assists. Makur Maker had 10 points.
Dejan Vasiljevic wasn't as sharp as he has been but he still provided a threat. And hey, he clinched Game 2 so a big part of this celebration of the end of a 17-year Kings' championship drought is on him regardless.
And that was that. The players Sydney needed to stand up did.
Tasmania, down McVeigh and Krslovic, drew terrific minutes from seldom-used sub Jock Perry while Adams was sensational again and Magette stuffed the stats sheet, working his tail off all night.
Sadly though, Sam McDaniel and Jarrad Weeks needed to offer more offensively and they passed up too many open looks, creating extra pressure on Adams, Magette and McIntosh.
The glare of the spotlight proved a tad too bright. Steindl also needed a better return than 2-of-9 for this gritty team of gutsy blue-collar guys to keep this series alive.
But by the last, they were running on the smell of an oily rag while the Kings were revving up to complete their greatest season since the halcyon threepeat that tipped-off the early part of this century.
They were great and the club also deserves its share of accolades for the promotion they did to attract 28,914 people to two blockbuster Grand Finals - last night's record crowd also on a weeknight.
This is a championship to savour while for the JackJumpers, who have turned basketball into a major sport on the island, this is a stand-alone season like no other and one of which they can be extremely proud and keen to build upon.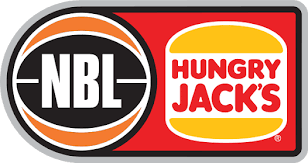 GRAND FINAL (BEST-OF-5)
GAME 3: SYDNEY KINGS 97 (Cooks 23, Martin, Clark 22, Makur Maker 10; Martin 17 rebs; Bruce 8 assts) d TASMANIA JACKJUMPERS 88 (Adams 27, McIntosh 14, Magette 12, Weeks 11; Magette 9 rebs; Magette 7 assts) at The Kingdome, Qudos Bank Arena. Crowd: 16,149
GAME 2: SYDNEY KINGS 90 (Martin, Vasiljevic, Cooks 20; Cooks 11 rebs; Bruce 7 assts) d TASMANIA JACKJUMPERS 86 (Adams 36, Weeks 11, McVeigh, Magette 10; Krslovic 10 rebs; Magette 5 assts) at The Anthill, MyState Bank Arena. Crowd: 4,738
GAME 1: SYDNEY KINGS 95 (Adams 18, Clark 17, Cooks, Vasiljevic 14; Cooks 11 rebs; Cooks 7 assts) d TASMANIA JACKJUMPERS 78 (McIntosh, McVeigh 14, Steindl, Adams 13, Magette 10; Adams 8 rebs; Magette 10 assts) at The Kingdome, Qudos Bank Arena. Crowd: 12,765
KINGS WIN CHAMPIONSHIP 3-0